Shhh…. It's a sneak peek of our favorite new Christmas card ideas for 2015!
You loved our foil cards last holiday season, so this year Pear Tree is doubling down on foil to bring you these exclusive new, two-sided foil cards! Yes, we're the only ones who have them. Even better, these two-sided foil cards are printed on our brand new double-thick paper—twice as thick as our signature card stock, for a luxurious look and feel. You'll find them in our new Premium Christmas Cards Collection.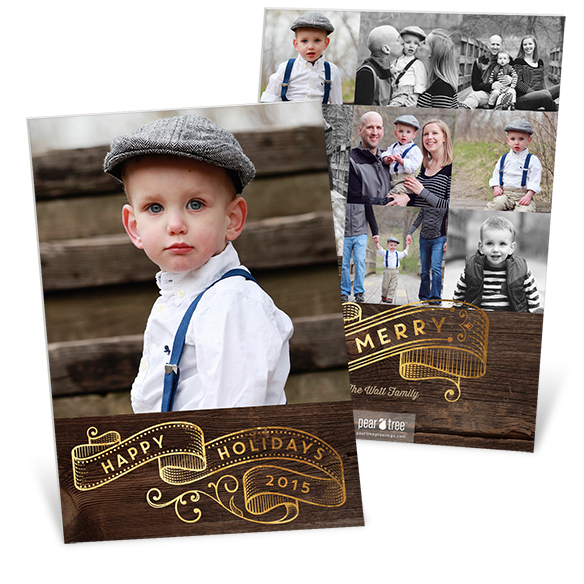 Foil on the front….Foil on the back!
Check it out. No matter which way you look at these exclusive holiday photo cards, they shine.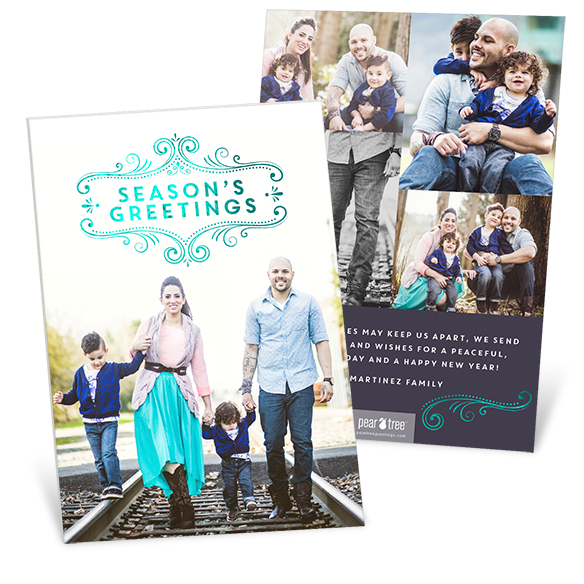 Double Thick Paper
Twice as thick as our signature card stock, these cards have a premium look and feel your friends can't help but notice.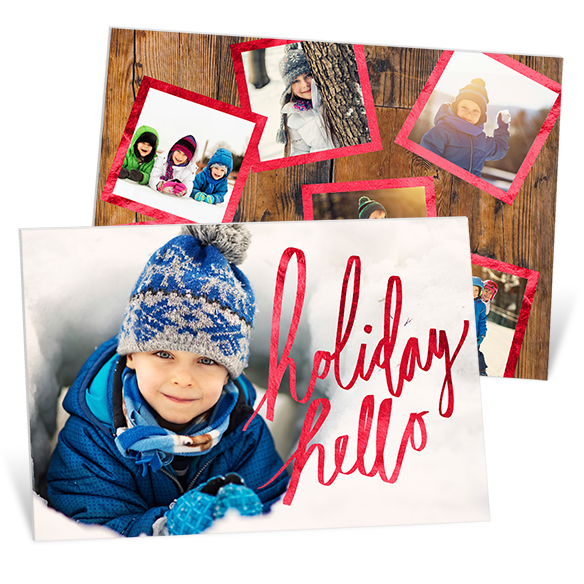 Plus, new foil colors!
Each of our new foil-stamped designs will be available in five foil colors—gold, glitter gold, red, green or teal foil. You can choose the color that looks best with your photos.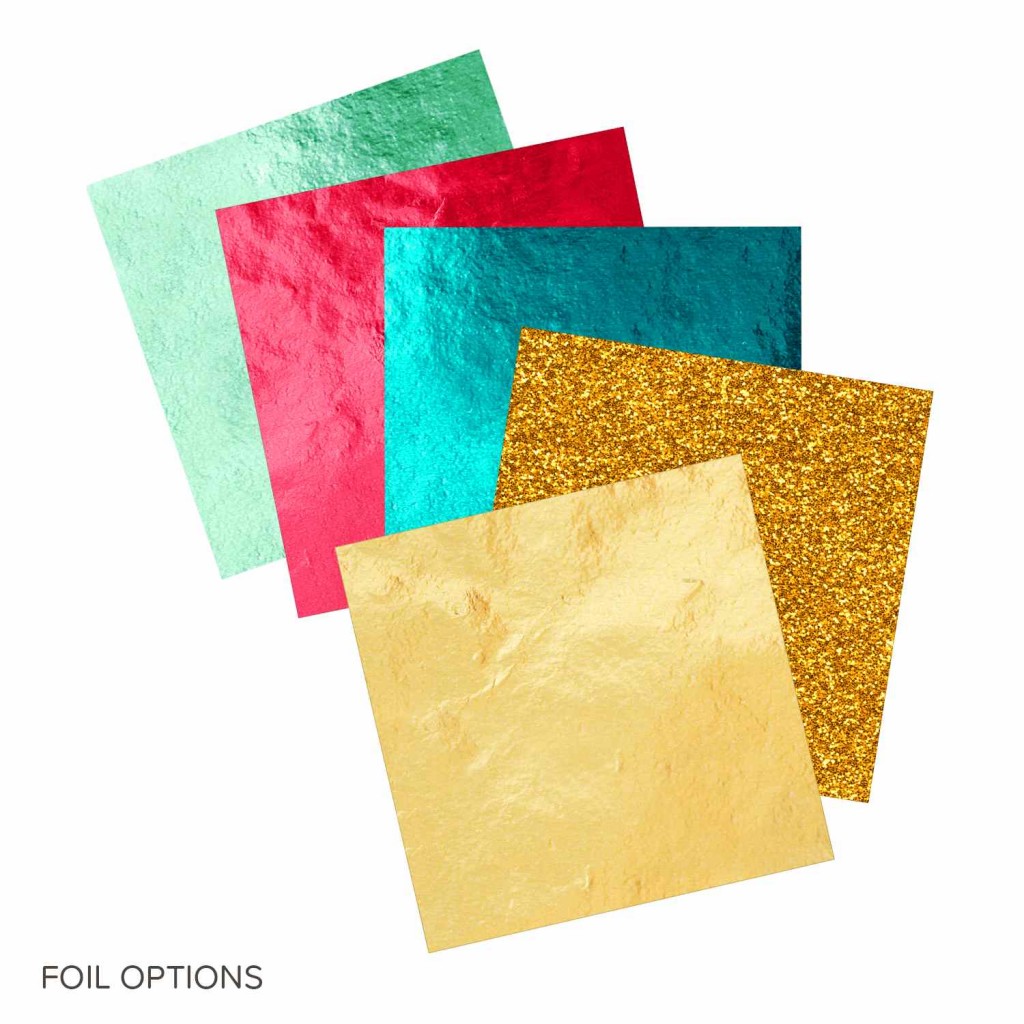 Stay tuned for more sneak peeks of our 2015 Holiday Collection and Premium Christmas Cards coming soon. Now's the time to start thinking about your own Christmas cards, while there's still plenty of time to shoot some summer family pics or to schedule a photographer. The holiday season is right around the corner!