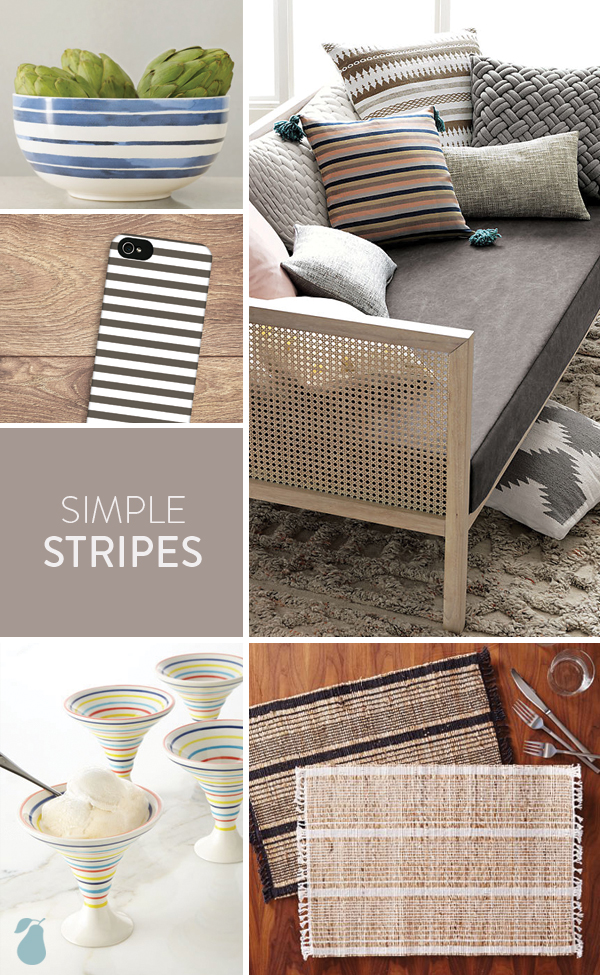 Stripes are everywhere! For decades this simple pattern has been a hit. Today, we're spotting this 2015 design trend on decor and accessories. Stripes can be subtle, playful, or sophisticated. "There's something so classic yet so versatile about stripes. Whether you're going for a modern or more classic style, stripes are timeless," says Angela, our director of product development. This is one of the most simplistic 2015 design trends, and we've spotted this pattern sprinkled across everyday products you'll love.
Our first find is this Ralph Lauren bowl that has blue hues organically painted in a striped pattern. This bowl is calming, with the hand painted technique softening the striped pattern.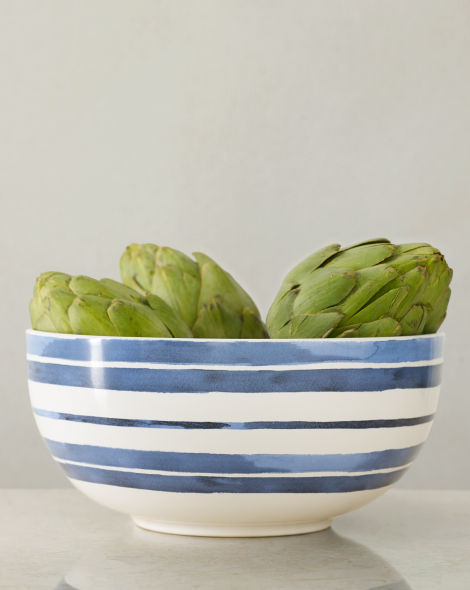 These CB2 pillows come in various textures and sizes. We love how there's pops of patterns, including trendy stripes. Have fun adding a little pop to your room.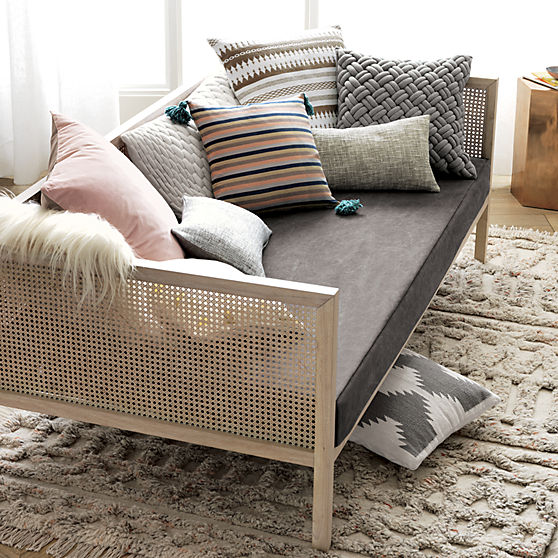 This Striped Natural Placemat Set from West Elm is the perfect place to eat any meal. The natural grass look, combined with woven threads creates a striped pattern perfect way to add a dash of nature to your table.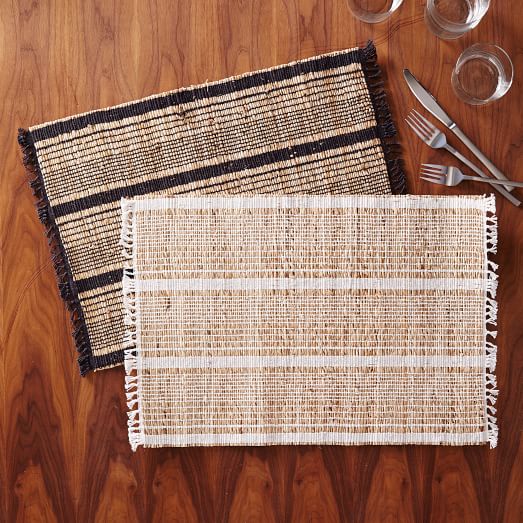 These innovative Ice Cream Bowls from Neiman Marcus have bright, multicolored stripes. This playful way to show a stripe pattern makes eating ice cream even more fun (if that's possible).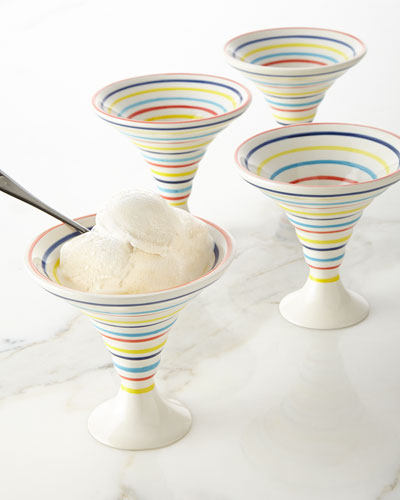 Stripes have inspired Pear Tree to create this Yipes Stripes custom phone case has bold stripes that create a simple pattern across the back of your phone. The best part about this phone case is you can pick the colors to fit your striped style.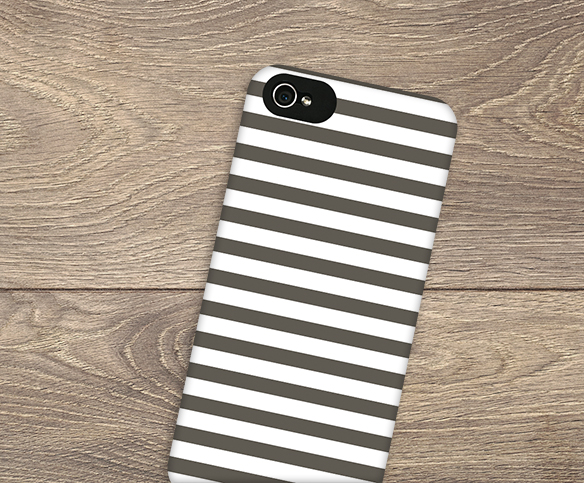 Simple stripes have a classic look that can work for anyone's style. This is one of the 2015 design trends that will last for decades to come. It's simple, classic and timeless.