Inspired by the cheery pops of color we love for accessorizing at home and work, we added super-cute multicolor cards to our 2015 Holiday Collection. Customize the greeting on this holiday photo card and the look with photo highlights from your year. Then go ahead: get colorful with your everyday!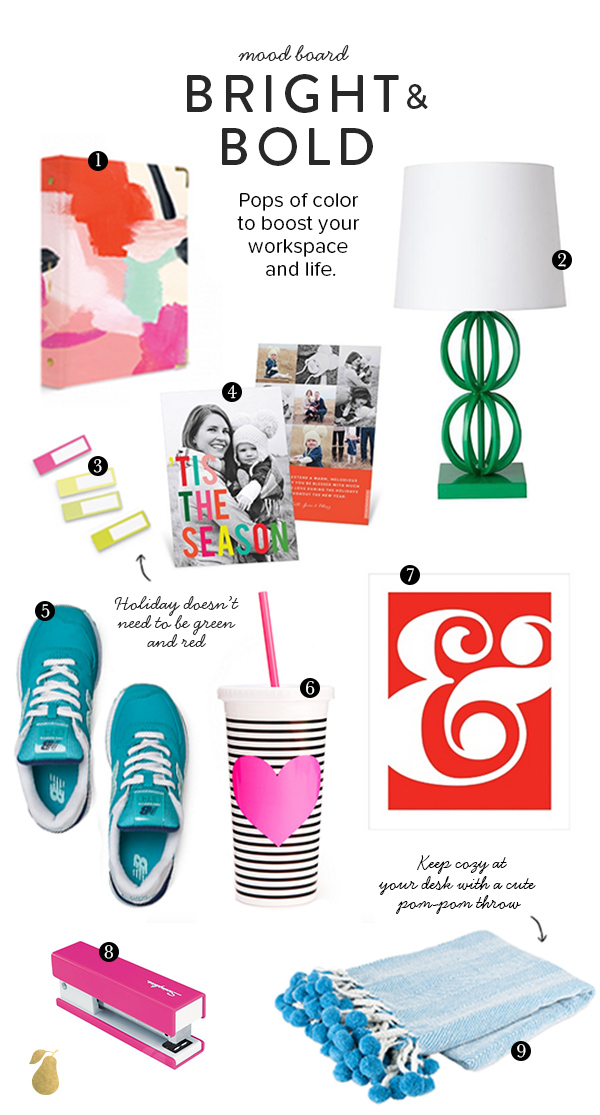 Shop the Trend!
No. 1: Calhoun Mini Pattern Binder, Russell+Hazel | No. 2: Green Two Ring Table Lamp Base + White Light Years Table Lamp Shade, The Land of Nod | No. 3: Page Tabs, Russell+Hazel | No. 4: Multicolor Message Christmas Card, Pear Tree Greetings | No. 5: 574 Glacial Sneakers in teal, artic blue and white, New Balance | No. 6: Sip Sip Tumbler, Ban.do | No. 7: Ampersand Wall Art, Pear Tree Greetings | No. 8: Swingline Fashion Stapler in pink, Target | No. 9: Herringbone Pom Pom Throw in sky blue, Furbish Studio
Shop the entire 2015 holiday photo cards collection here.