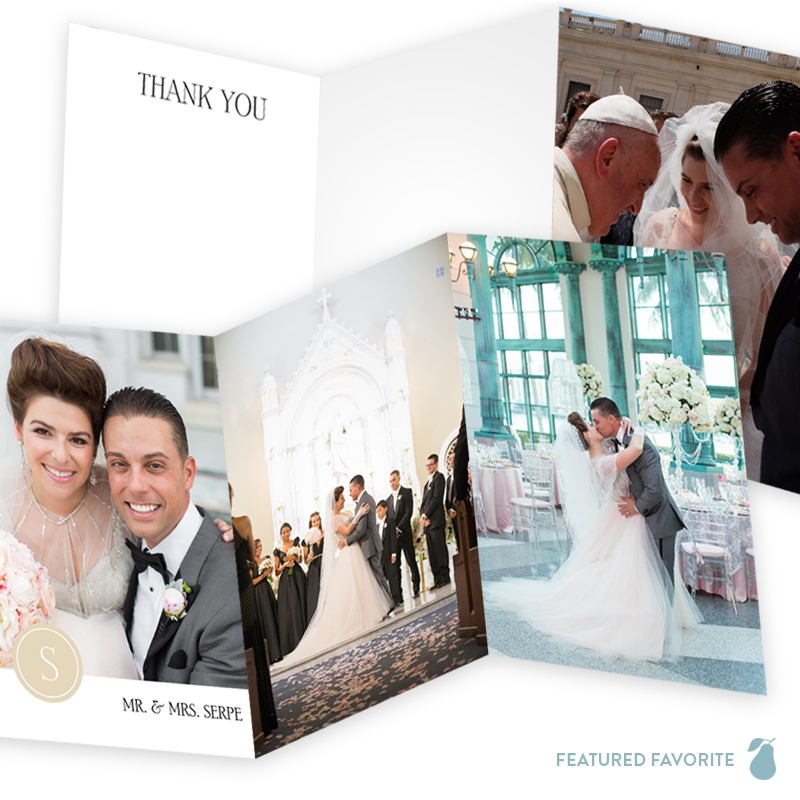 We don't see thank you cards like this one every day! This Featured Favorite, a wedding thank you card, was created by Brett and Gabriella for their May wedding. When we saw the photo with Pope Francis, we just had to hear their story.
Brett wrote back to us to say, "Gabriella and I were wed at St. Ann's Catholic Church in downtown West Palm Beach, FL. We left 4 days later for our honeymoon in Italy. We met the Pope because he meets and personally blesses (assuming he is in town) all newlyweds that pilgrimage to the Vatican within 2 months of being wed in a Catholic Church."
They chose our Newlywed Monogram Thank You Card because it allowed them to share their beautiful photos, as Brett says, "in a manner that was not too big or too small. It was just the right size. We also liked how there were three pictures on the front and one on the back. Also, the feel of the card stock and the color of the photos was to perfection."
We wish Brett and Gabriella a lifetime of happiness. They truly are blessed in every way!