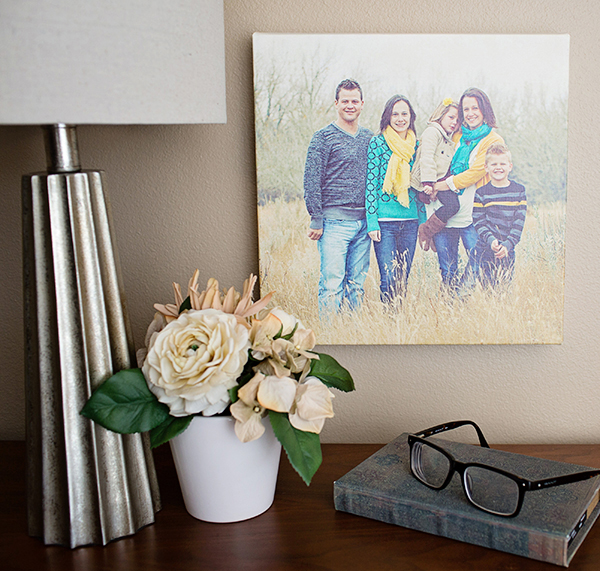 We're excited to introduce our new, easy-to-fold canvas that you can personalize with a photo and hang on your wall in minutes! The canvas arrives flat, and you fold it yourself. In just a minute or two it's ready to hang. Watch this video to see just how easy it is!
Unlike traditional canvas that is stretched around wood frames, our folding canvas is much more affordable, and you don't have to commit to keeping it on your wall forever. When you want to change out your artwork for something new, our canvas unfolds and stores flat for easy archiving.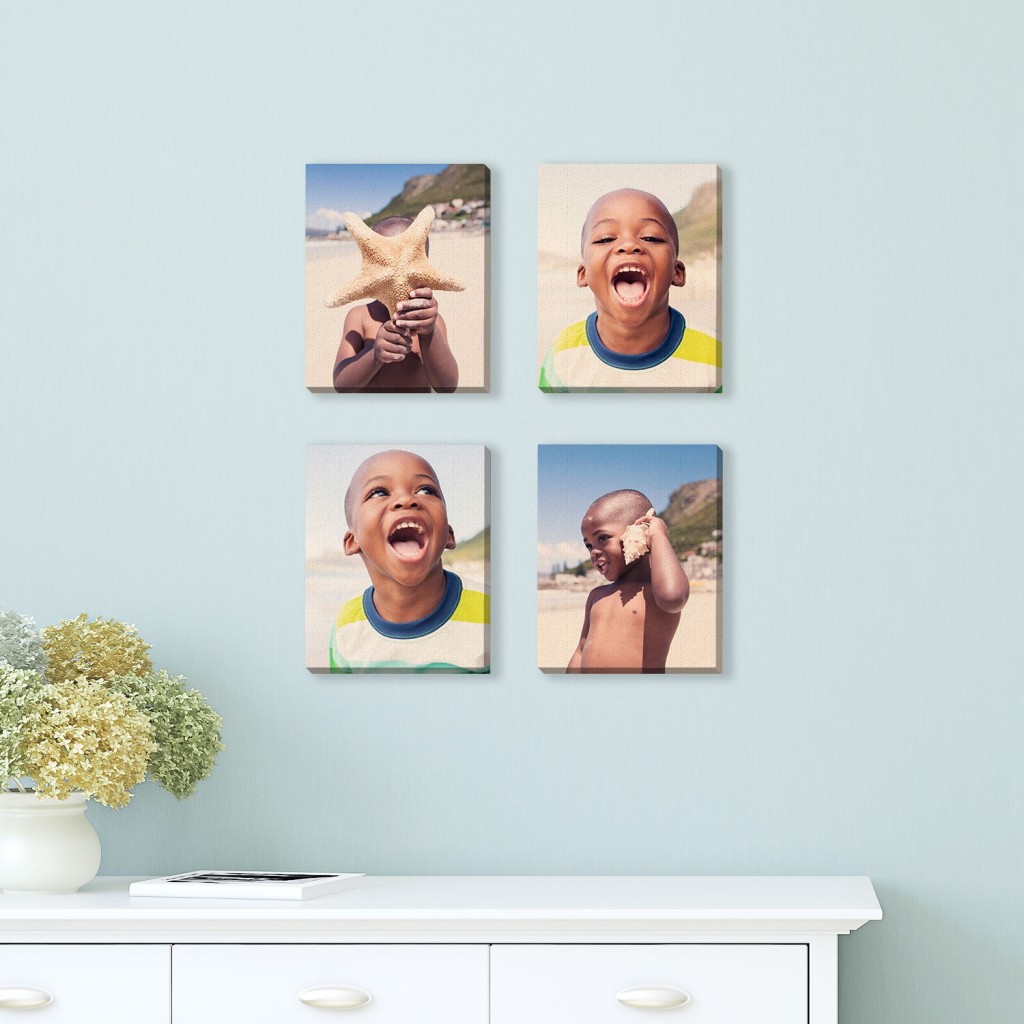 Pear Tree's canvases are available in various single sizes, or packaged as sets. Create a set of 2, 3 or 4 canvases to make a photo array on your wall, or create 4 of the same photo to give as gifts. They're affordable enough that you can give them away!
See all of the canvas options in our Gifts & Decor collection at Pear Tree.

As the marketing copywriter for Pear Tree, Cathy knows how intimidating writing a Christmas card or thank you note can be. When she is not writing, she is busy gardening, doing DIY projects around the house or trying to keep her three teenage boys in line.