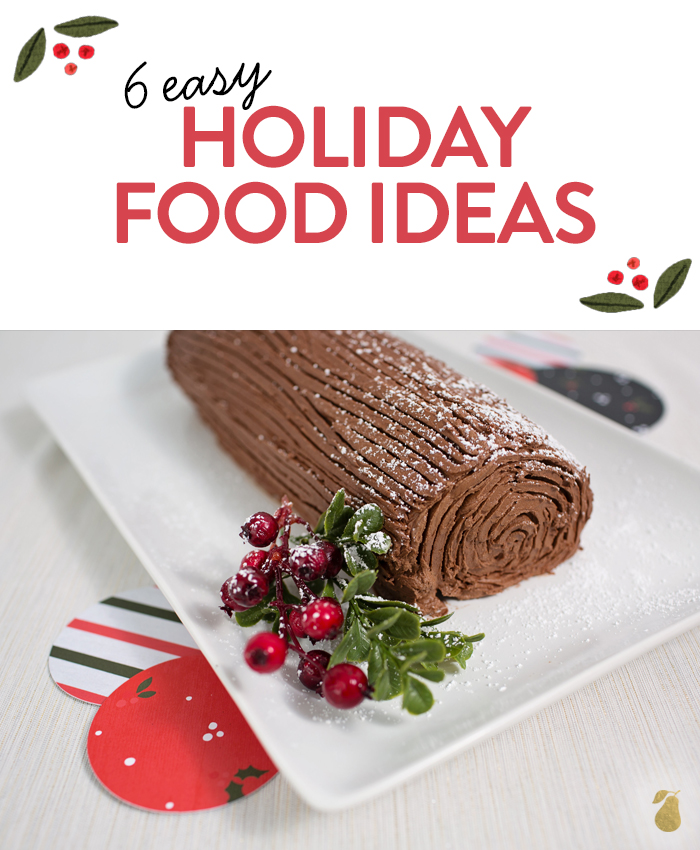 Happy Holidays! You know what that means? It's time to adorn the tree, decorate the house, hang up the lights, shop for gifts, order your Christmas cards and feed 20 guests for Christmas dinner. Eeek! We've put our heads together and found 6 easy holiday sweets & snacks that will make your to-do list a little easier.
Rudolph's Rice Krispie Treats
Simply dip pre-made or homemade Rice Krispie bars in melted chocolate. We used chocolate flavored candy melts in red and cocoa colors. Just melt them in a small bowl and start dipping! To finish them off, add sprinkles or peppermint candies to give your treats a more festive look. This treat is one of the easiest holiday food ideas for kids (or Rudolph) because they're easy to grab.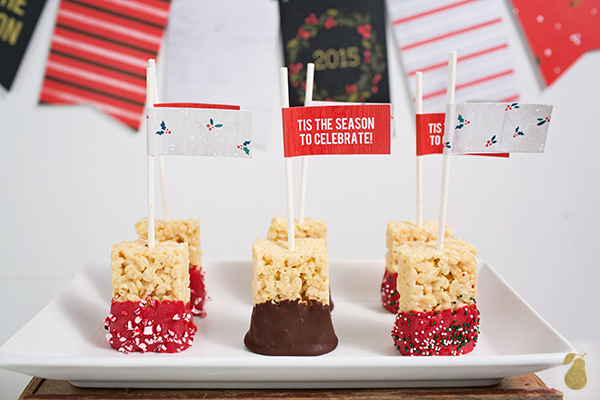 Holiday Crunch
This is the perfect recipe for snacking. In just 20 minutes you can whip up this Christmas crunch recipe. Your guests will love it as they go back for seconds and thirds.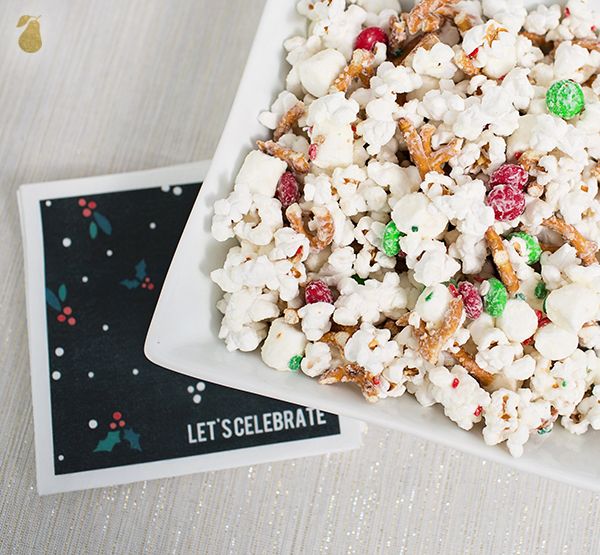 Christmas Yule Log Cake
This cake will make a statement for your holiday get-together. We used an easy pumpkin roll recipe and got creative with the frosting design (inspired by this photo) to create this beautiful centerpiece.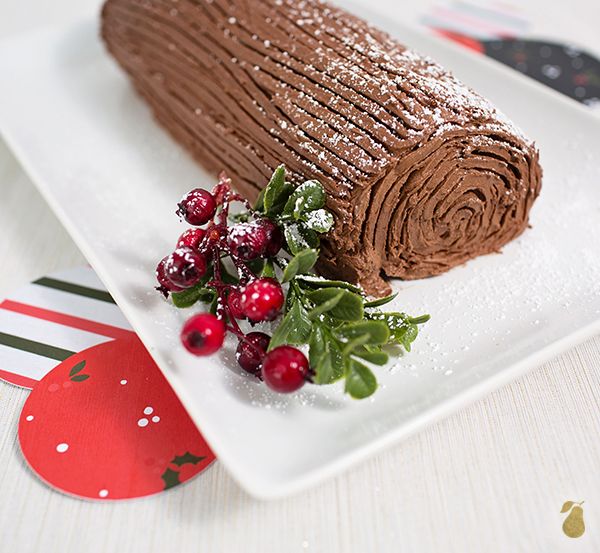 Snow Covered Oreos
Who doesn't love white chocolate, Oreos and a hint of peppermint? This Oreo Treat is an easy no-bake recipe that everyone will love munching on!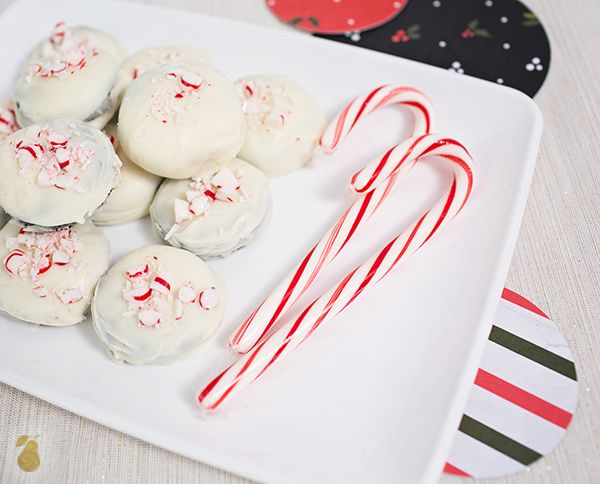 Roasted Cinnamon Almonds
Nothing screams "holidays" like roasted sweet almonds. With just 6 ingredients, this recipe practically makes itself. Sprinkling bowls of these around your Christmas table adds color as well as sweetness.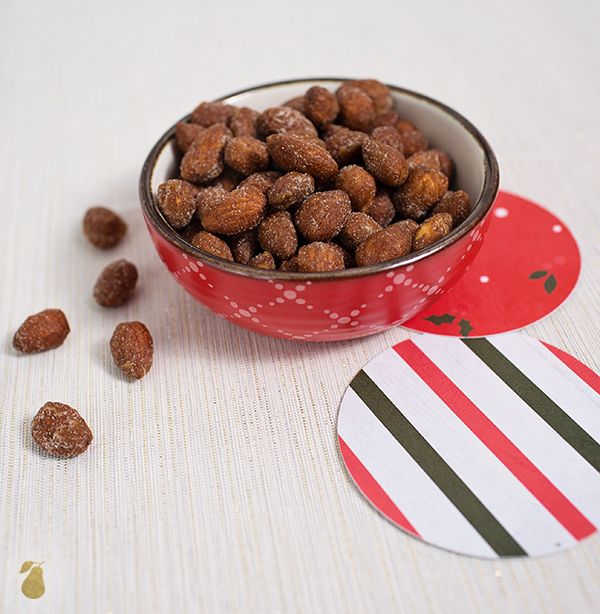 Homemade Holiday Lollipops
Kids will love these lollies! This easy recipe makes a great little Christmas treat to give the kids at your Christmas celebration.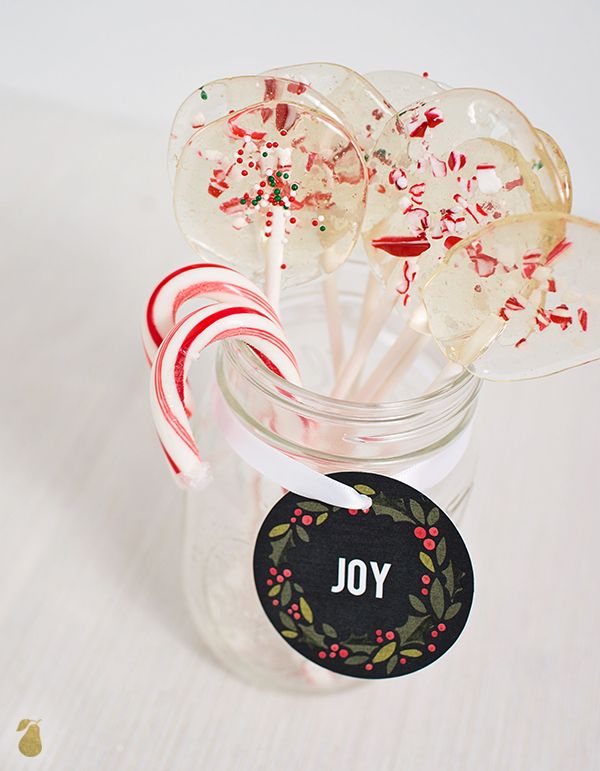 If you're just loving the holiday décor sprinkled next to these holiday food ideas, check out our Holly Jolly Holiday Party for more party décor ideas!