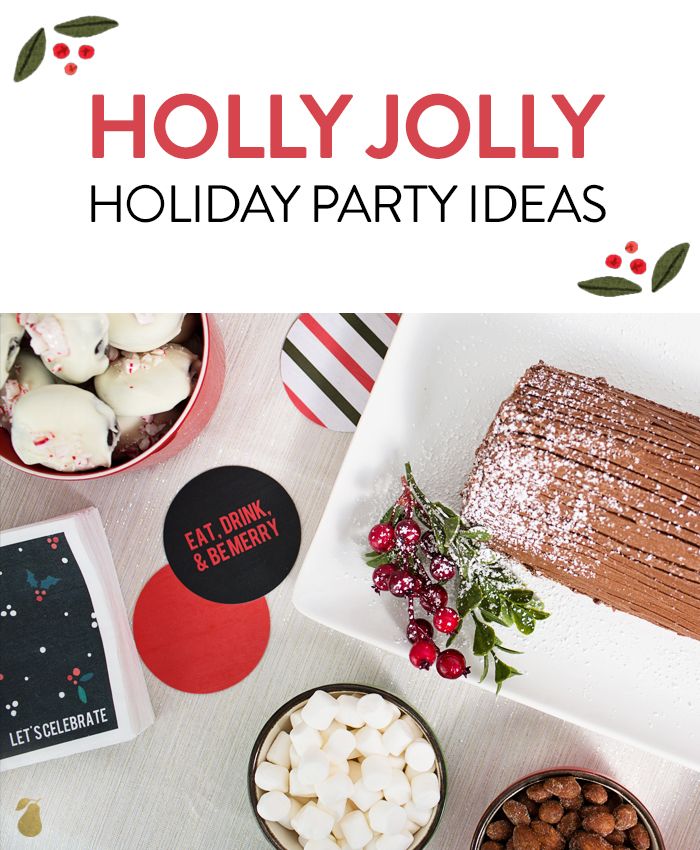 Fa la la la la! It's our favorite time of the year! One filled with hot cocoa, crisp weather, gift giving and yummy treats. And of course, lots of holiday party ideas!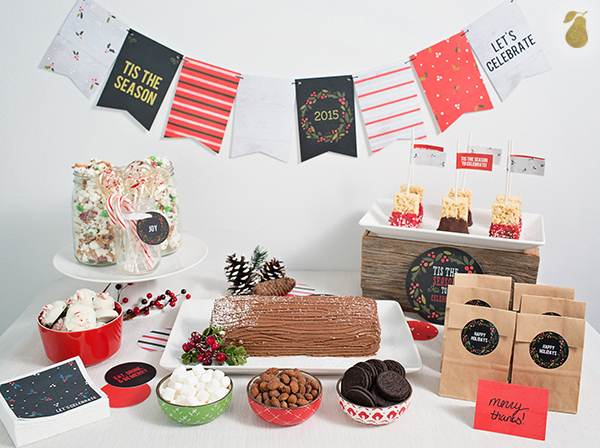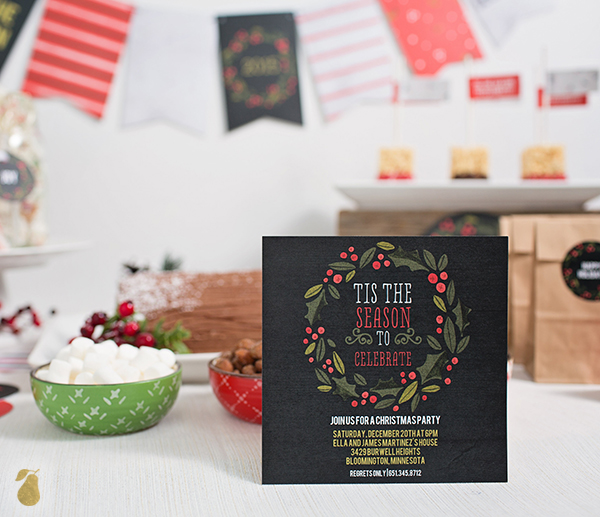 We loved the traditional feel of the Holly Wreath Holiday Party Invitation and used it to bring in other traditional elements like holly and rustic wood. We gathered up red and green dishes and filled them with some simple snacks that would add color to the party, but also would be delicious! Don't be afraid to ask friends and family if they have any dishes that will match—less stress for you, the hostess!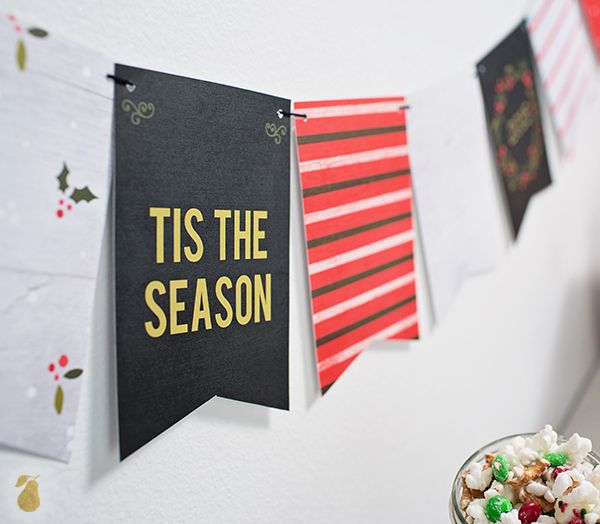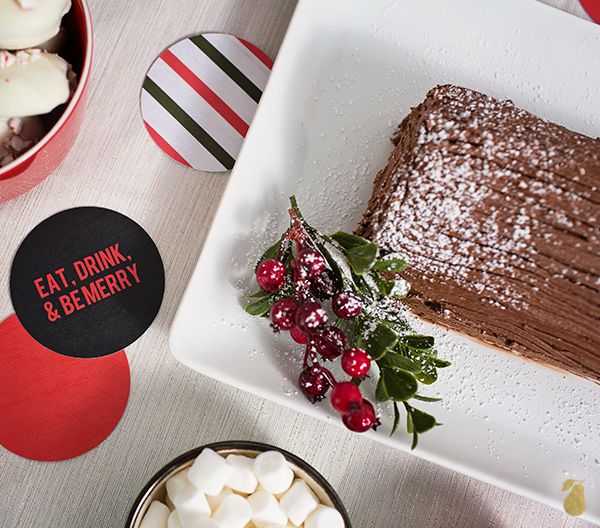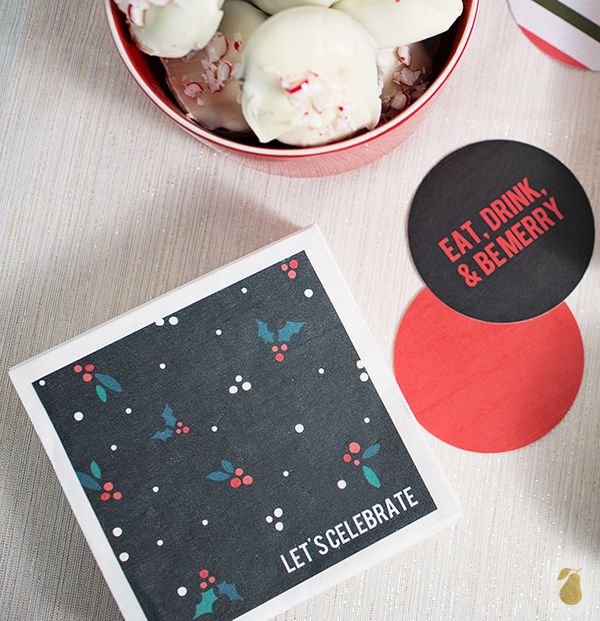 The Holly Wreath Black Banner was a great backdrop for the table set up. It gives off that rustic, yet traditional look. We tucked some Holly Wreath Table Decor under and around the dishes along with Holly Wreath Napkins to really tie the look together. To make each treat stand out in its own space, use varying heights for your serving dishes. We used a cake stand to hold the mason jars full of snacks, and a vintage-looking box found at a craft store for the Rice Krispie pops.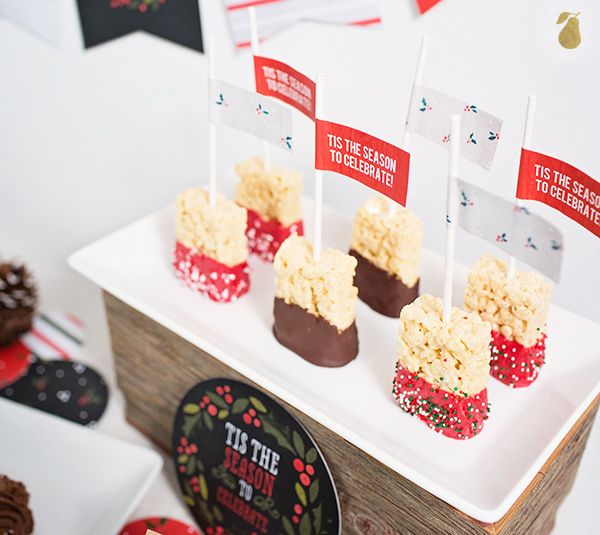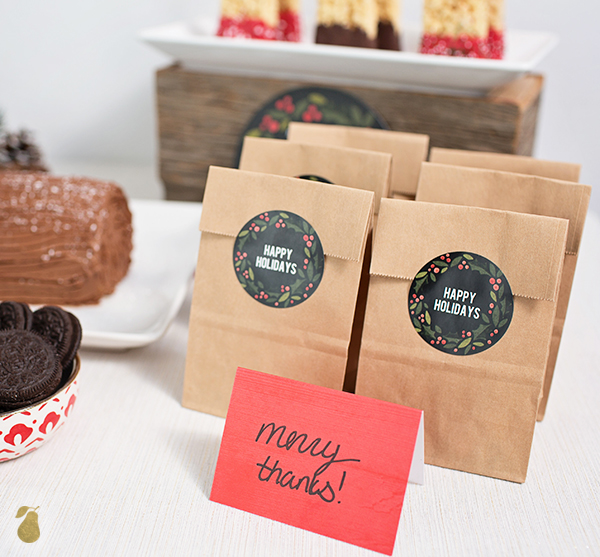 The best part was the adorable little gift bags for the guests. We used some small brown paper bags and Holly Wreath Stickers to keep the bags closed. We filled them with assorted treats that both the adults and children will love!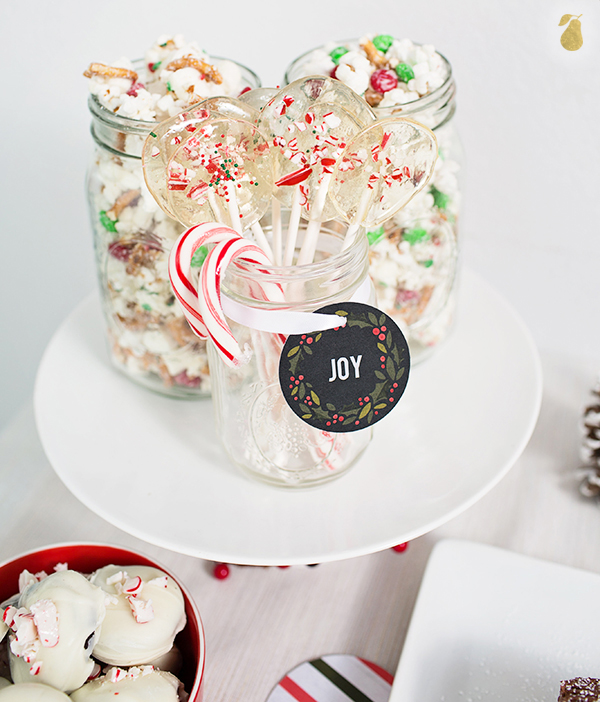 Don't forget the Holly Wreath Gift Tags, Holly Wreath Cupcake Flags and Red Wood Grain Table Cards that can be used with all of your holiday party ideas.
Looking for holiday food ideas? Read more about the delicious holiday recipes that filled this party.