Treat yourself to the best of the best! Our new super fancy Christmas cards are premium in every way—the kinds of cards that make your friends say "Oooo!" when they get them in the mail. With upgrades like double thick paper and innovative formats like sliders and swatch books, these premium Christmas cards are sure to stand out this year.
Old Tyme Christmas
Gorgeous watercolor print + double thick paper = one of our favorite holiday cards!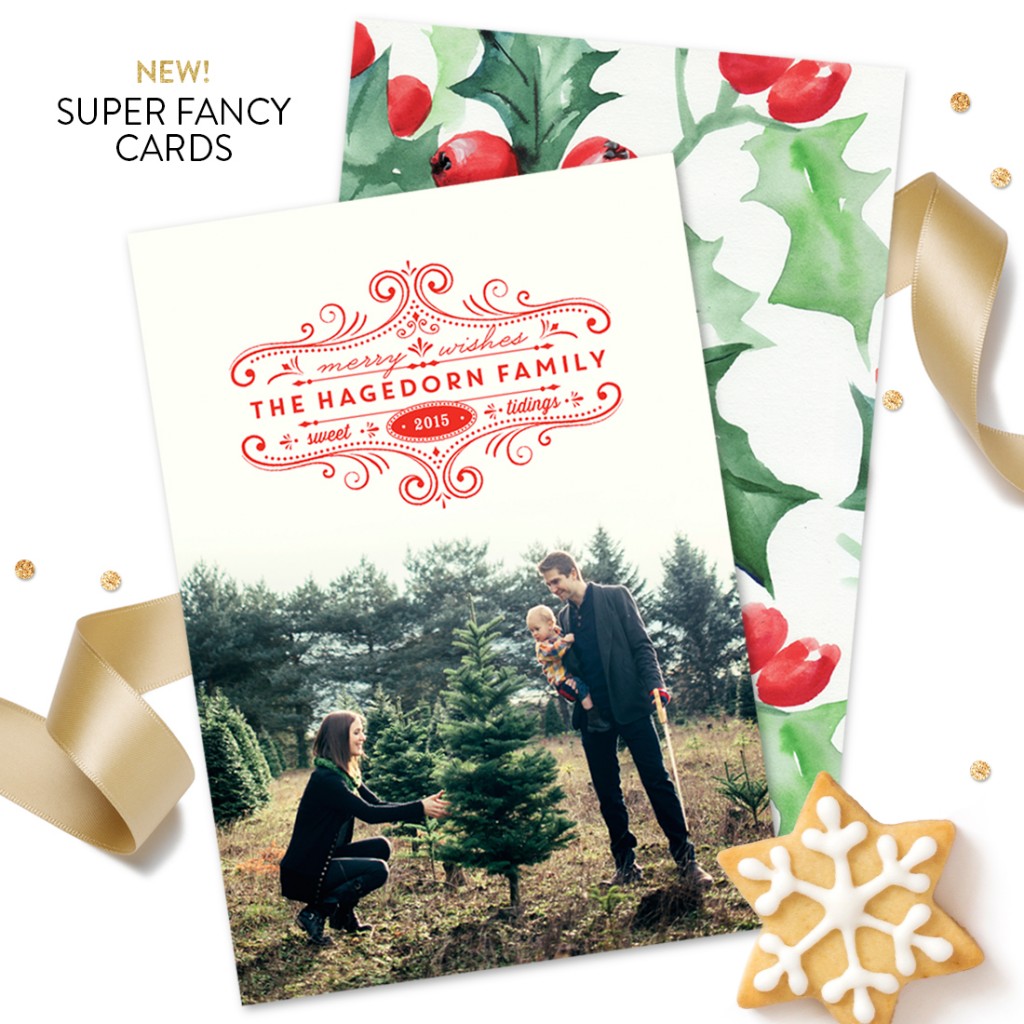 Multicolor Greeting Slider
When two photos just won't do, show off 17 more memories with a super-fancy slide-out panel.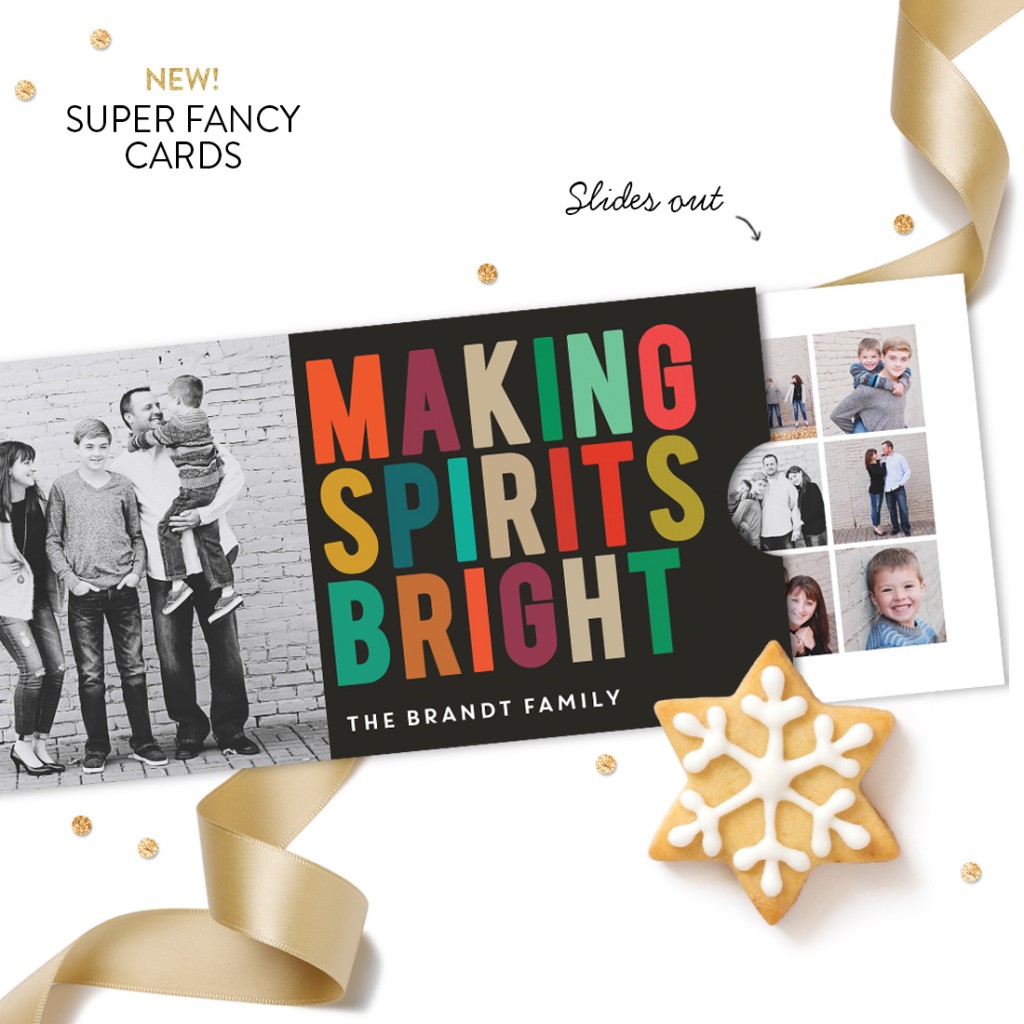 Holiday Kisses Swatch Book
Attention lovebirds: You'll adore this premium swatch book format to share your holiday love story with a dash of mistletoe.

Pom Pom Garland
We can't wait to personalize this delightful card from the new Genevieve Gorder for Pear Tree holiday collection.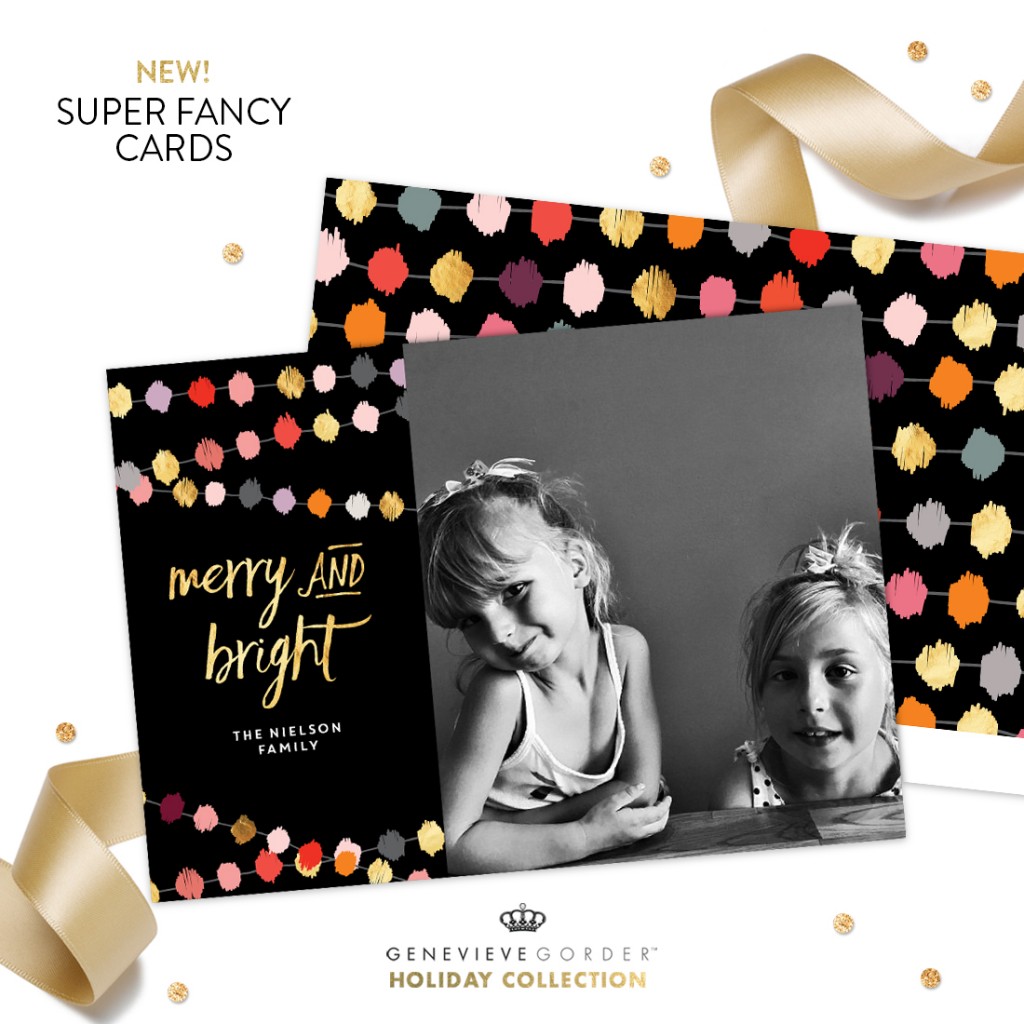 Ornate Greeting
Only at Pear Tree, these exclusive 2-sided foil cards shine no matter which way you look at them.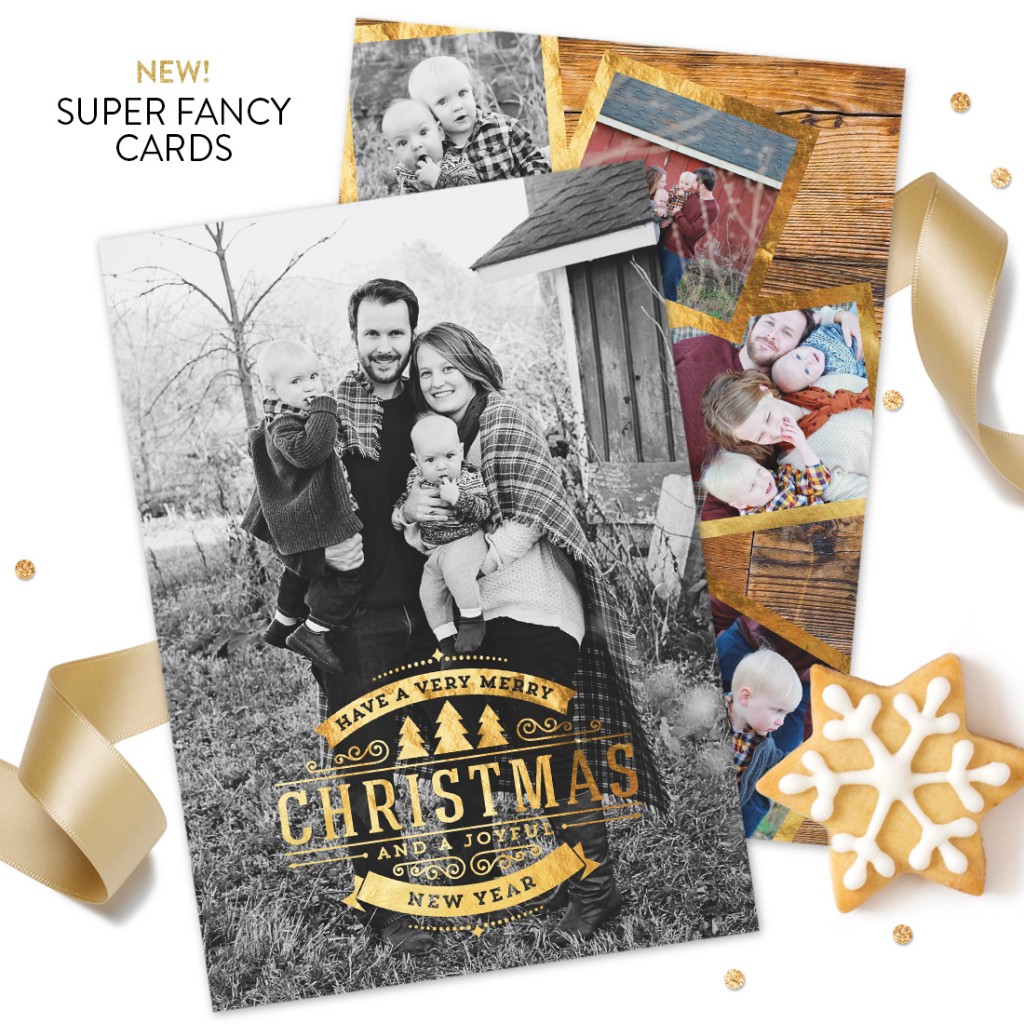 Shop Pear Tree's collection of premium Christmas cards for a super fancy look that will make your cards stand out. You'll also find hundreds more choices in our main holiday photo cards collection.