Sending
New Year's cards
is a wonderful tradition to embrace—for lots of reasons. First, you have more time to create and send cards in late December, once the rush of all the other holidays are over and visiting guests are gone. Secondly, New Year's cards are cheerful, seasonal greetings you can send to all your friends, regardless of faith or culture. And they're every bit as fun to receive, since they make the holidays last longer for those who receive them.
It's just as easy to customize New Year's cards as it is to create Christmas or Hanukkah cards, and a lot more relaxing! In addition to our collection of New Year's cards, many of our Christmas cards have editable text, or alternate greetings for New Year's, like the Rustic Garland Premium Christmas Card below. Simply choose from several pre-designed greetings when you're personalizing them!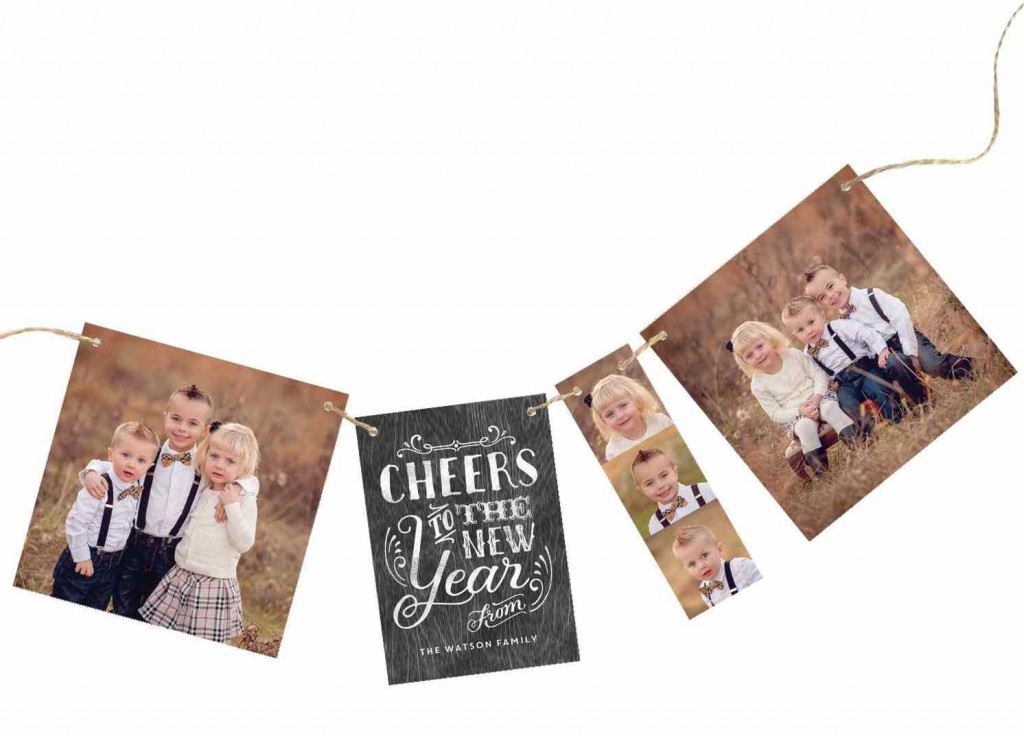 Browse our collection of holiday cards at Pear Tree, and take your time finding the perfect photos, choosing colors, and setting the tone for a happy new year!