Are you looking to display your family photos? You'll love using Pear Tree's new twist on the traditional
canvas
. Here's why:
1. It looks amazing.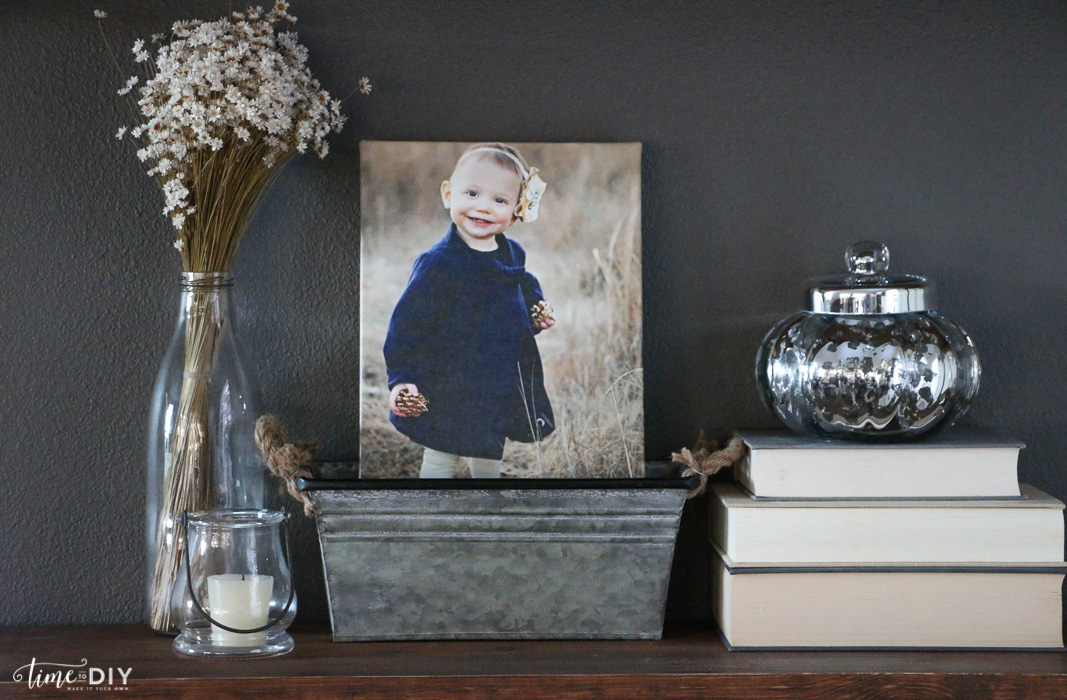 Printed on heavy-duty paper and folded to look just like real canvas, this product is an extra special way to add a personalized touch to any room. Time to DIY showed us how easy and stunning this product looks on a shelf.
2. It's affordable.
There's no sticker shock for this product. Time to DIY picked out her favorite photos and personalized a set of 3, all for a low cost of just $54.99.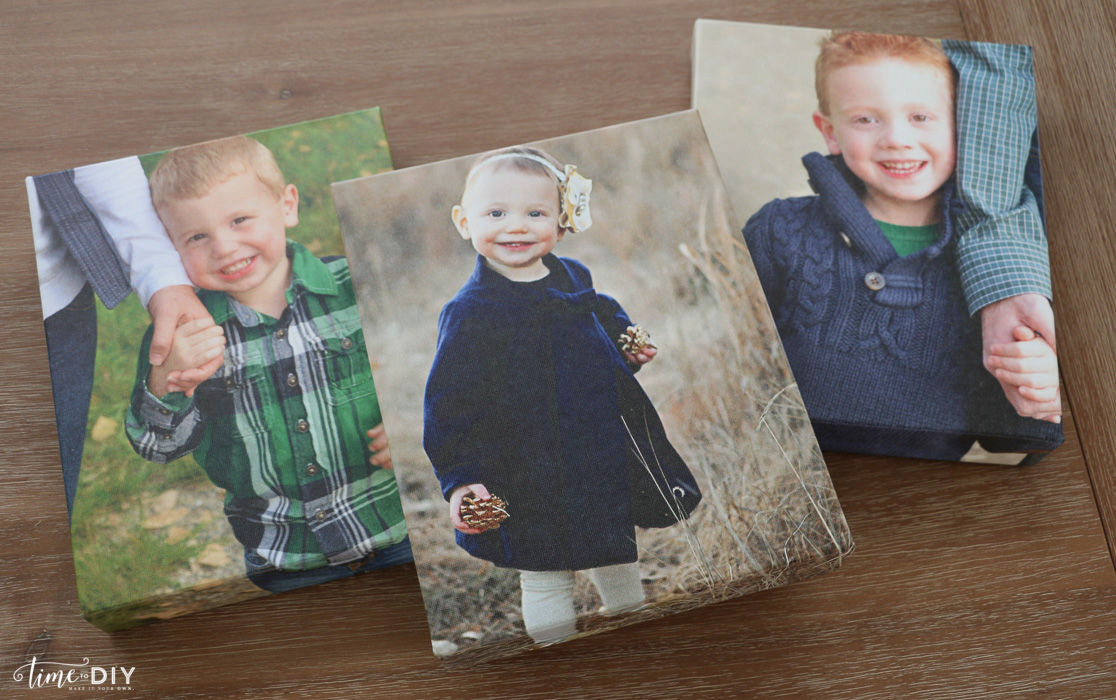 3. It's easy.
Its so easy even busy mom's can hang canvas up on the wall, and kids can help. This video is proof.
"The folding of the canvas was fast and easy – it all locks in place perfectly.  I love how strong the canvas felt, but it was still light enough to go on with simple Velcro command strips. I'm notorious for putting 10 holes in the wall because I couldn't find the measuring tape and said, "Meh, I can totally eyeball this."  So honestly, I'm happy with anything to avoid the nail!"
—Stephanie, busy mom of 3
4. You'll love it.
The Dodge Family shared with us just how much she loves canvas, and you'll see how swift she is at tossing this product up on her wall. Watch the video and see!
Now that you've fallen for canvas, personalize your very own prints today. They'll be printed in just 1-2 days and shipped right to your door!