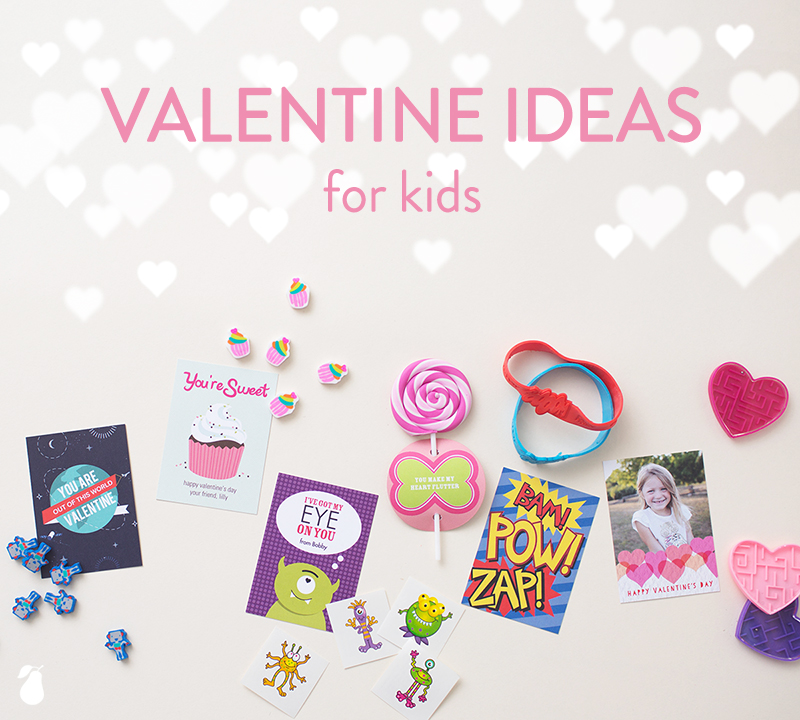 Spread lots of love this Valentine's Day, by getting your kiddos the coolest cards and gifts to hand out to all of their friends! Rather than buying a box at your local retail store, get creative and personalize one of Pear Tree's classroom valentines and pair it with a little toy or gadget. We've found 5 kid-approved valentine ideas that they'll love sharing in the classroom.
1. A-MAZE-ING Hearts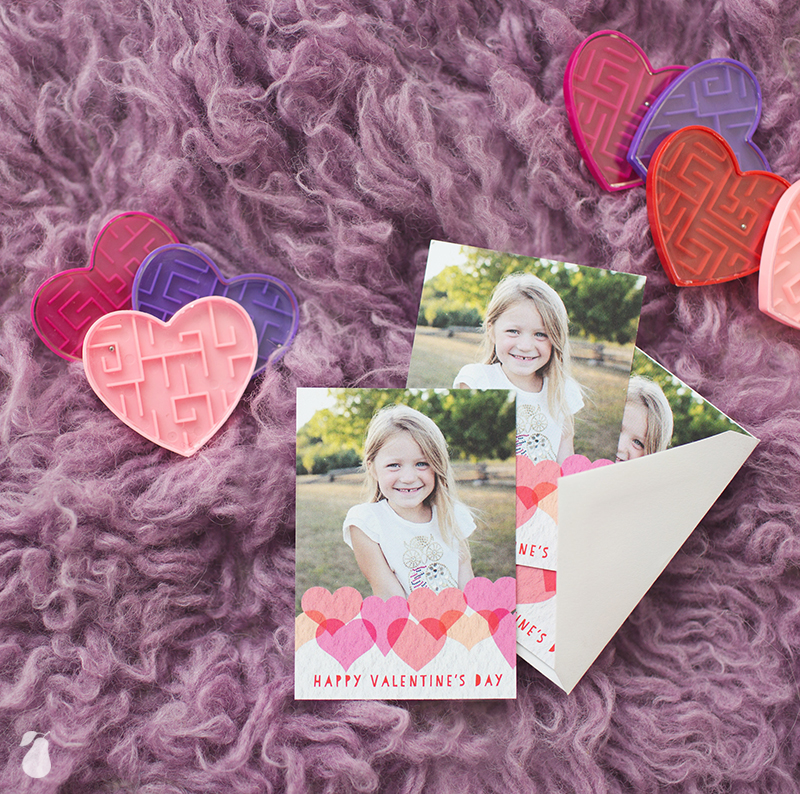 A valentine is extra special when it has your child's photo on it. Pair Textured Hearts Classroom Valentines with Valentine Maze Puzzles.
2. You're SUPER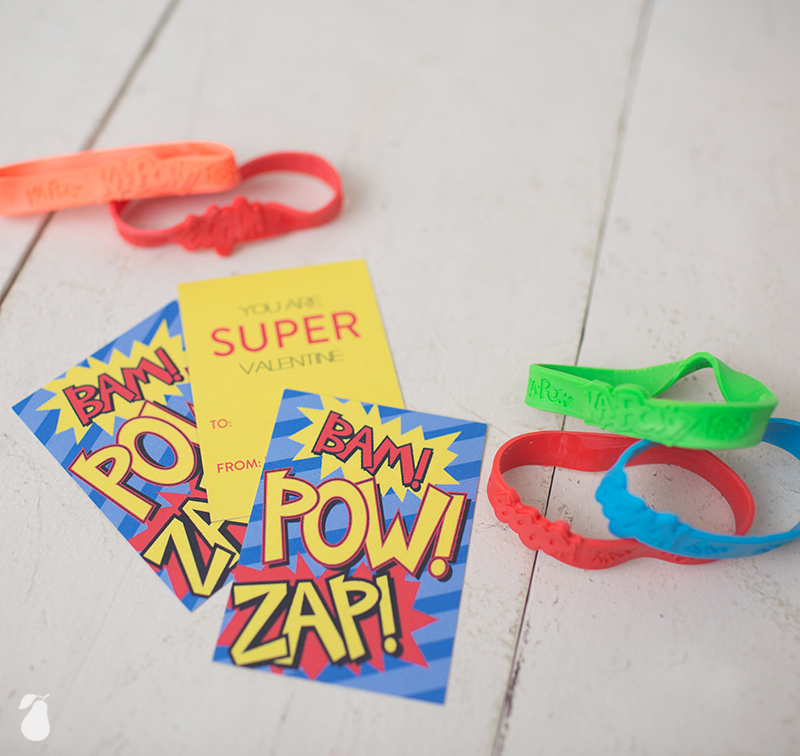 Everyone loves a Super Hero. Have your kiddo share his or her powers with Super Powers Classroom Valentines. We've spotted the perfect Superhero Sayings Rubber Bracelets to share, so that an entire classroom can be super charged!
3. Monster Love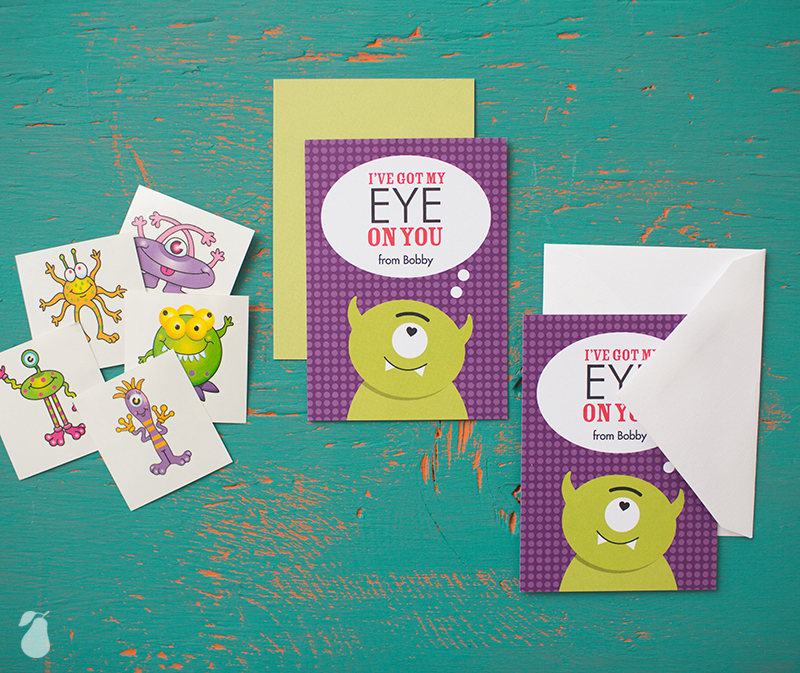 Your little monster will be obsessed with Eye on You Classroom Valentines paired with Monster Tattoos. Don't worry, moms—the tattoos are washable.
4. Out of This World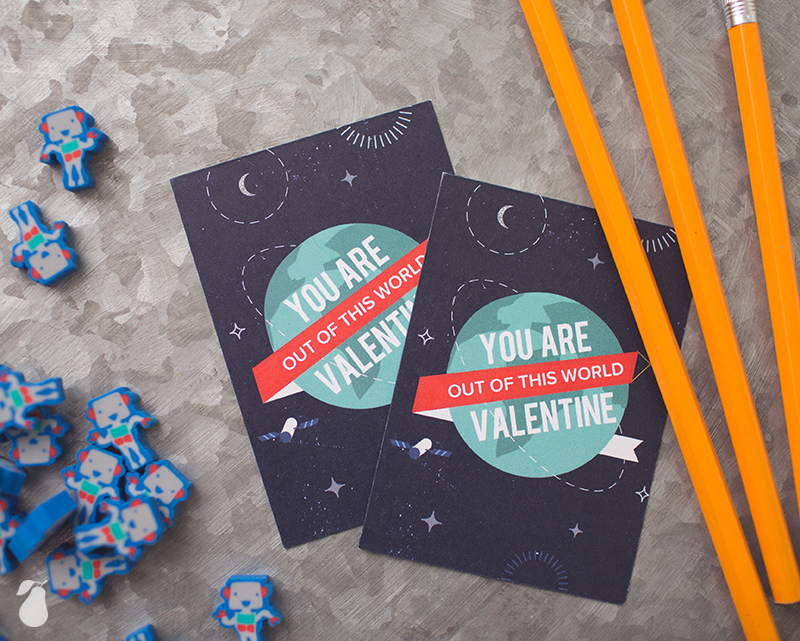 Blast off into outer space with Out of This World Classroom Valentines. Add to the fun by pairing them with robotic alien erasers from Target's dollar section or classic pencils. Find more fun kids' eraser options at Oriental Trading.

5. Butterfly Sweets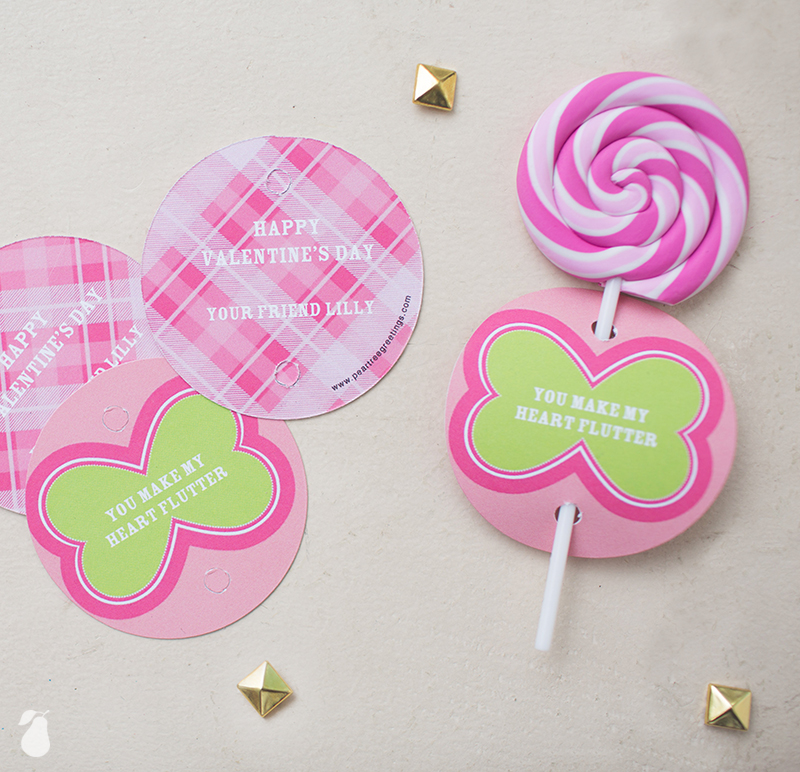 Your kiddo will make everyone's heart flutter with Bold Butterfly Lollipop Holders. Add a sweet treat to pair with it and this valentine becomes one of the easiest (and tastiest) kids' valentine ideas.
Itching for more ideas? See 10 more valentine ideas or have fun browsing our Valentine's Day photo card collection.