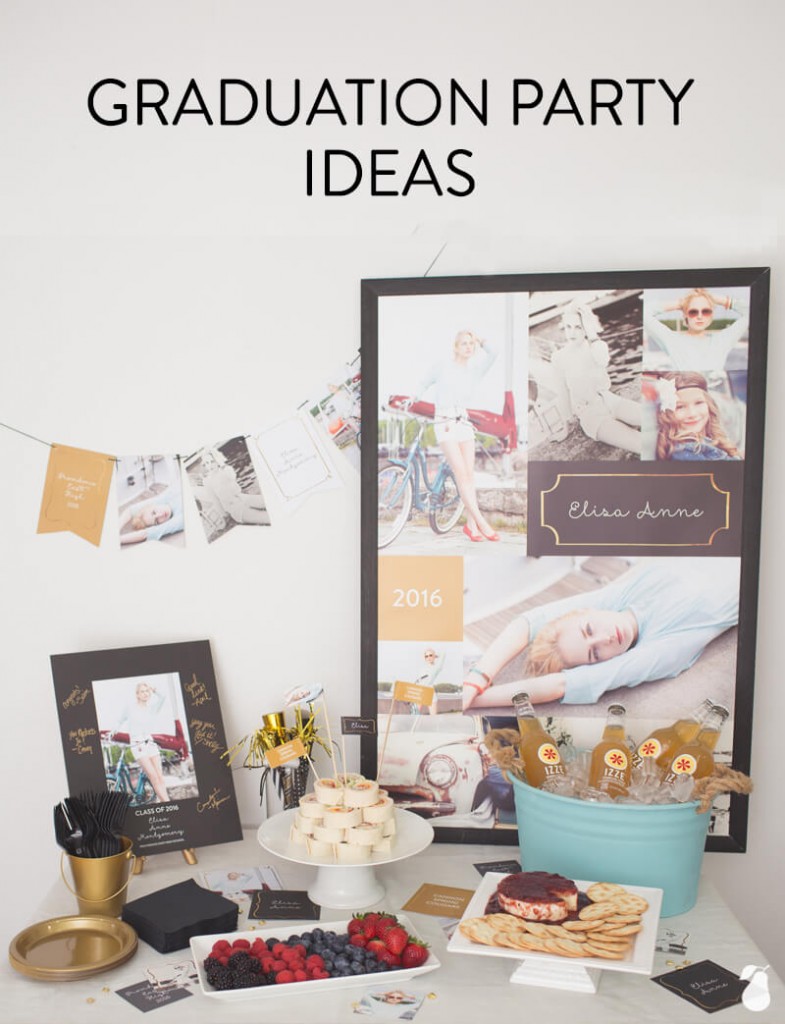 A graduation party is one of the most rewarding moments for both the grad and the grad's family. We've framed those moments into a special party, filled with graduation party ideas. From easy-to-personalize graduation party decorations to delicious food ideas, this grad party shares Elisa's style and favorite memories. Of course the graduation invitations to the party were coordinated to match as well!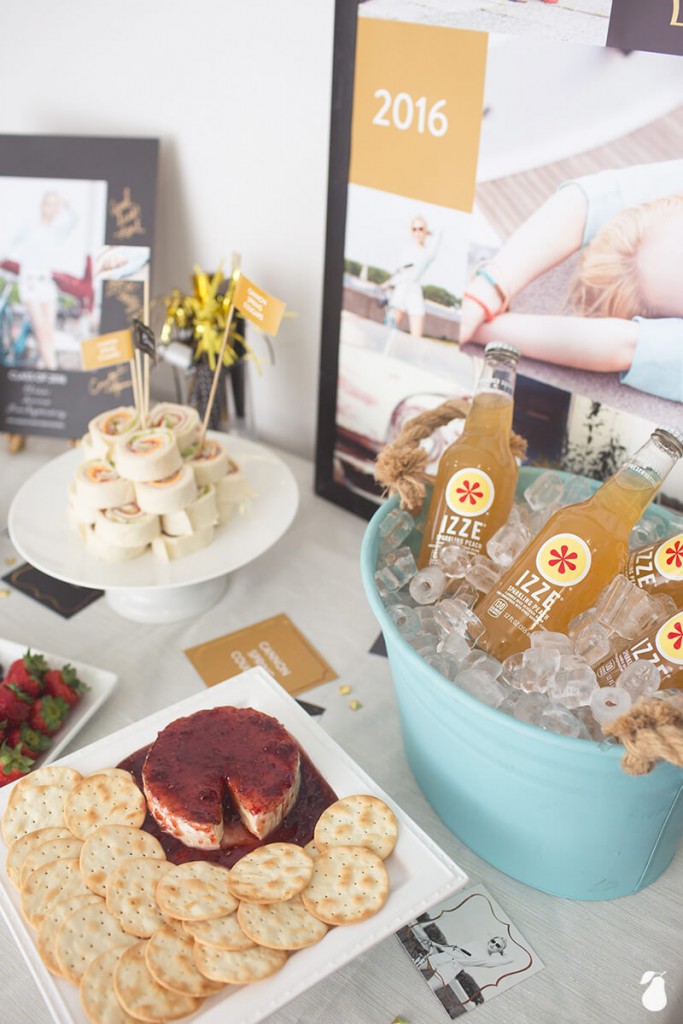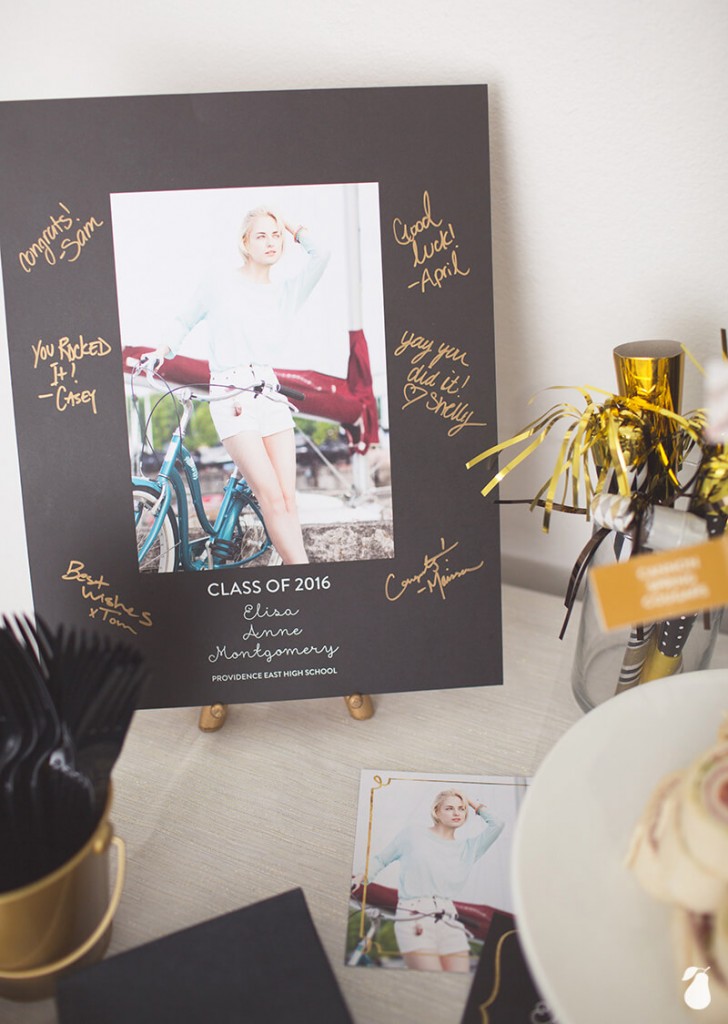 A guest book print was the perfect addition to this table so that visitors could write the grad a note.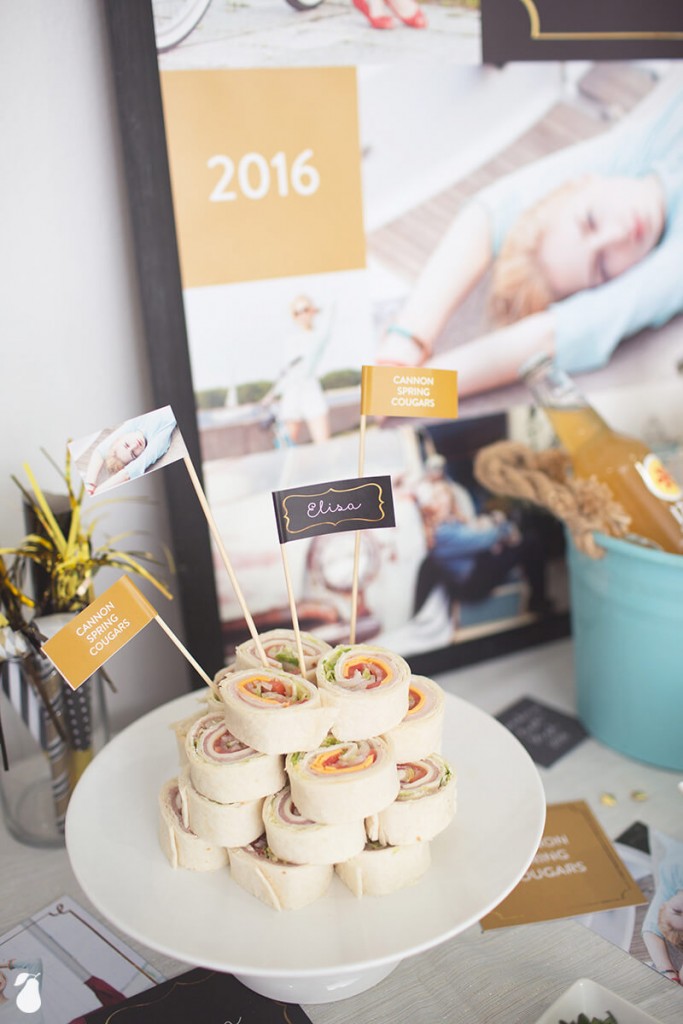 Adding a little something extra to your foods, like cupcake flags on pinwheels, gives them that personalized touch.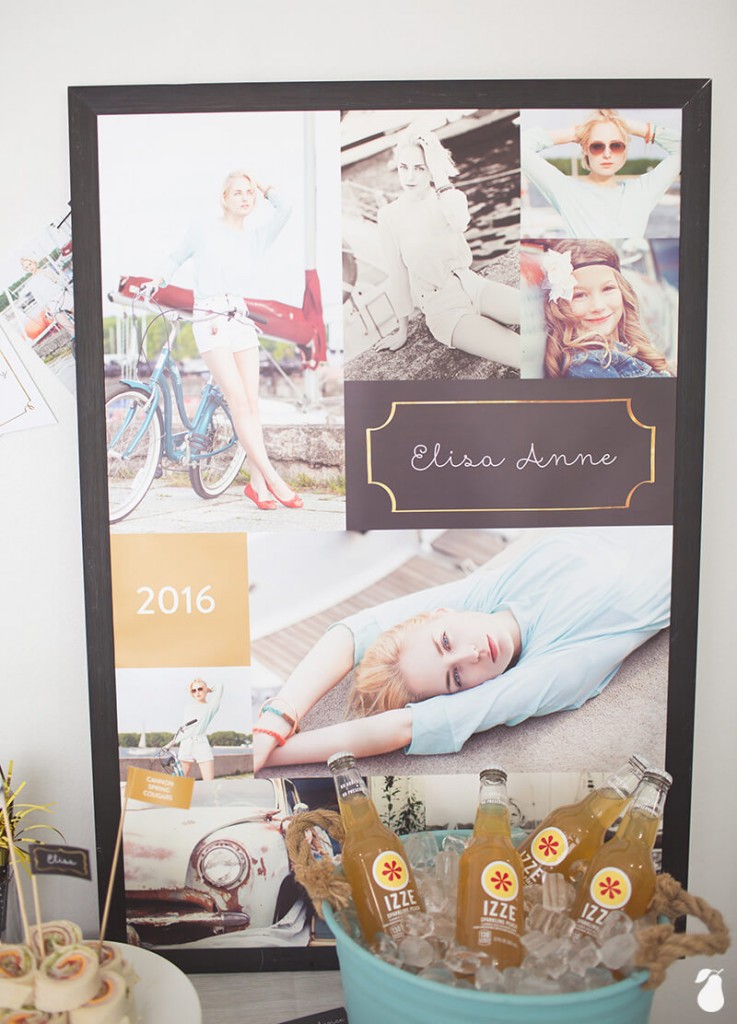 We love the "wow factor" that this beautiful custom poster gave the food table. The photo-filled poster can act as a keepsake for the grad for years to come—and it was so easy to make!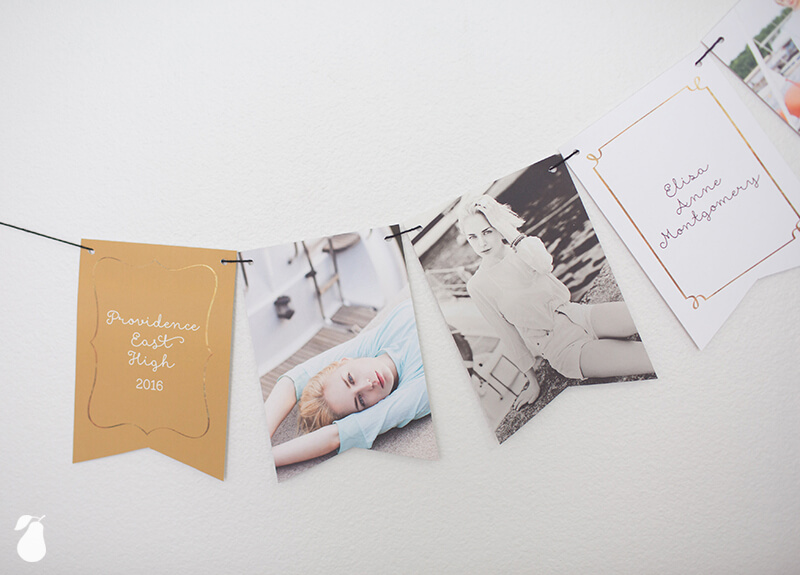 A fun personalized bunting banner adds the perfect touch to this party, showcasing more photos of the grad.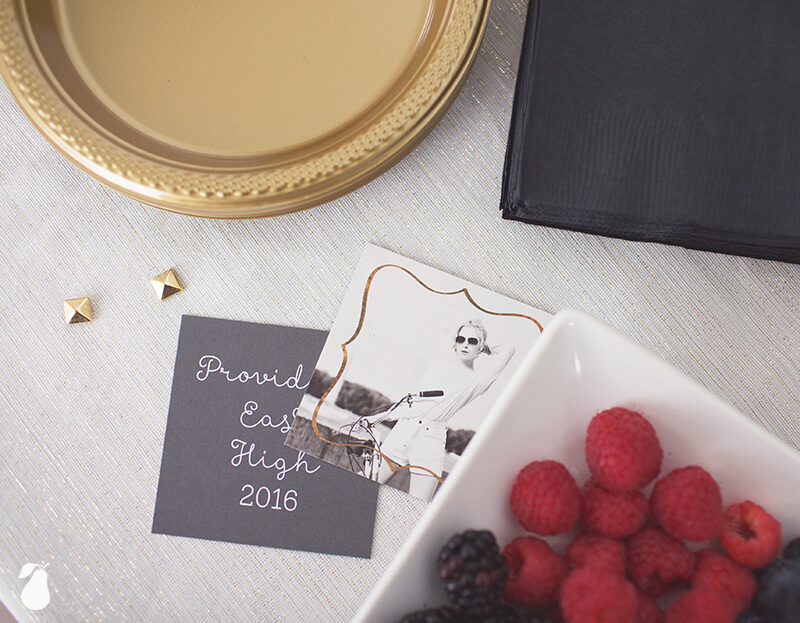 Your tablecloth is the perfect backdrop, not only for your food, but for your decorations, to help establish the party theme. Sprinkled between dishes, Pear Tree's table decorations mixed with shiny gold baubles were the perfect addition to this party table covered with a metallic-threaded tablecloth.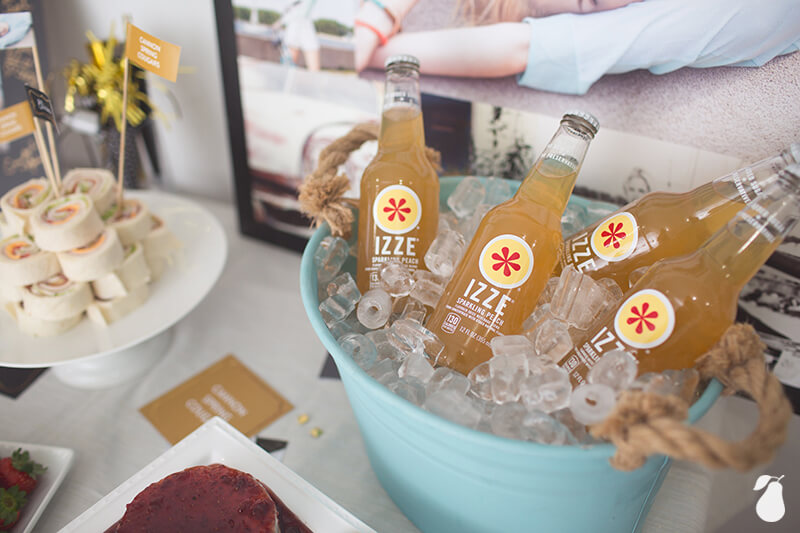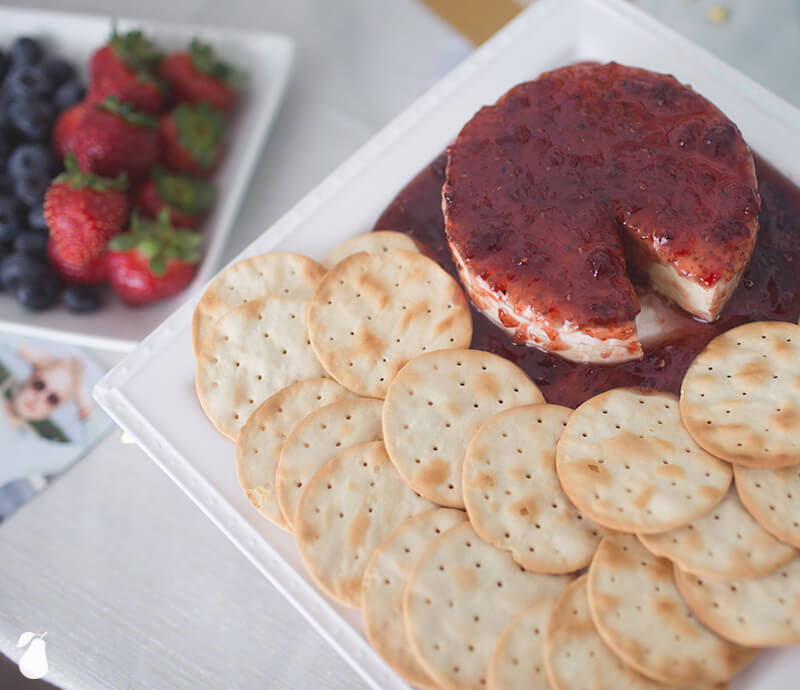 Pinwheels, cranberry brie and fruits are just a few of Elisa's favorite snacks, and they all make easy finger foods for guests to grab. And to complete the table, this grad needed her favorite Izzy drinks for grabs. The orange drinks with black & white straws complemented the table nicely.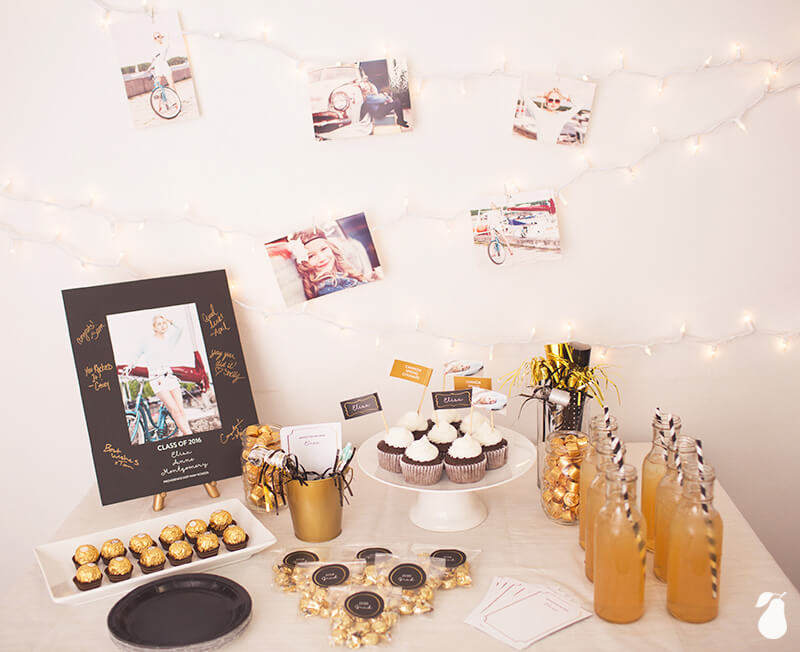 This grad loves sweets. A table full of delicious goodies was a must for this grad. They also added to the black and gold theme.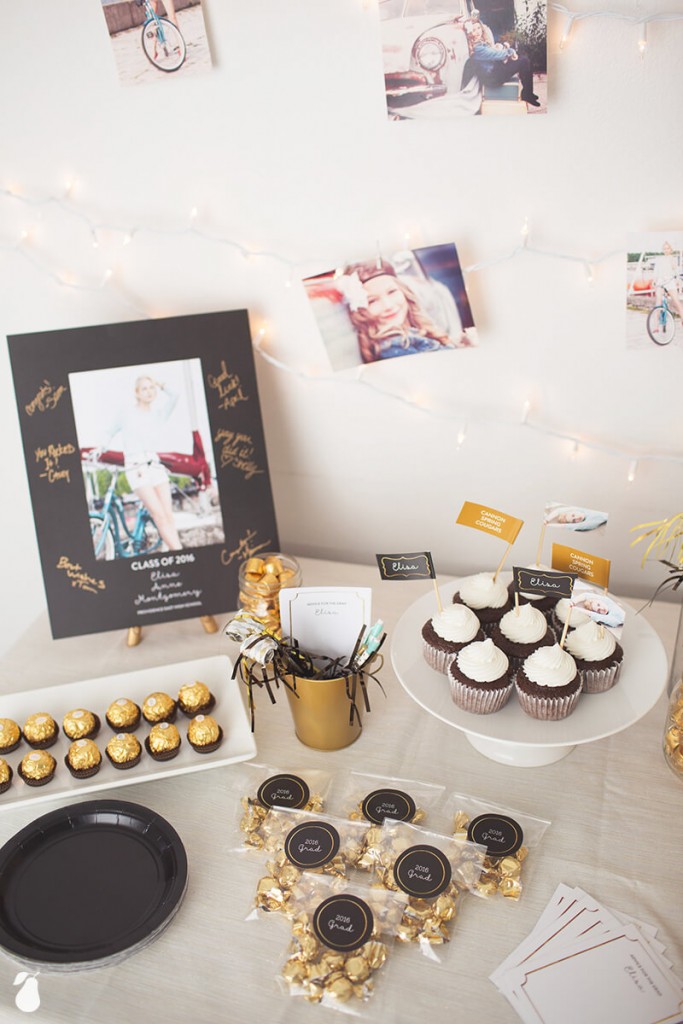 The beautiful cupcakes make a great centerpiece on the sweets table, with fun comment cards next to them for the guests to fill out. But the decorations wouldn't be complete without a creative way to display photos. This idea is easy; just grab stings of lights, a few mini paper clips and your favorite photos for a fun, creative way to display more special moments of the grad.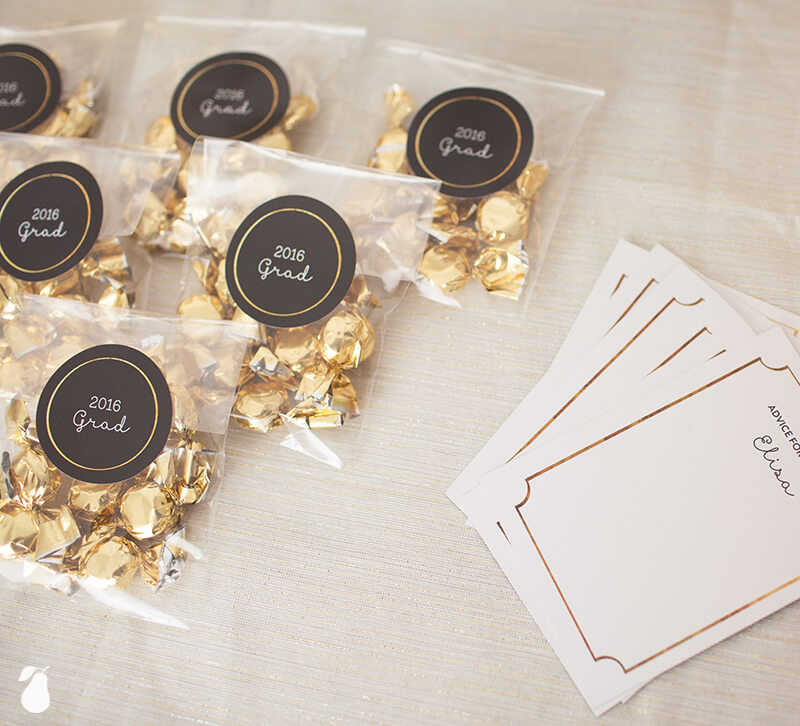 Chocolates are the way to girl's heart. This grad loves her Rolos so much that she even had little goodie bags for her guests with personalized grad stickers to seal them.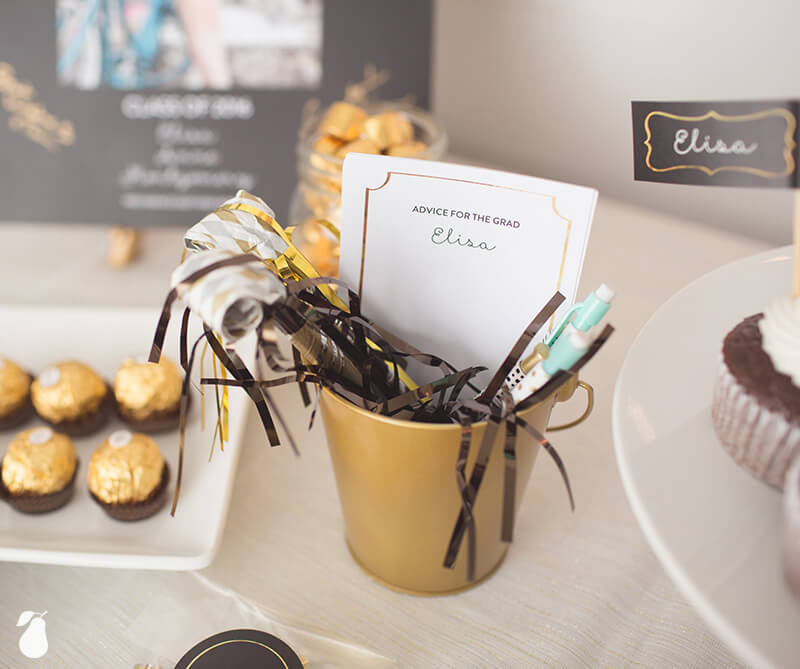 We hope this beautiful grad party, full of countless graduation party ideas, gives you plenty of inspiration to get started shopping for party decorations, invitations and more!