The holidays are a magical time of year for all families who celebrate Christmas. From the glittering lights and shiny tinsel, to the eagerly anticipated clattering hooves and freshly baked cookies, the sights, sounds, and smells of Christmas are all around us.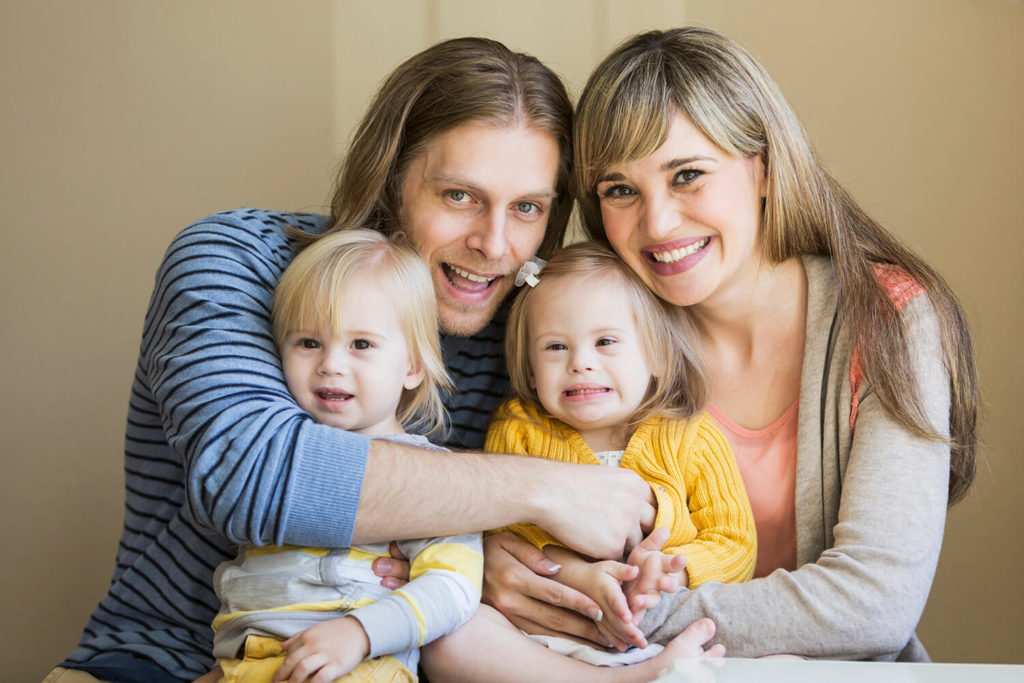 Though we all find commonality in these experiences, traditions are as individual as the families who celebrate them. Those who love someone with Down syndrome understand the beauty that makes up each unique family, As photographer Conny Wenk writes, "I believe there's some magic in the 47th chromosome."
One of the most important gifts we can give — at Christmas and throughout the year — is that of inclusion. All kids are special little people who want to feel loved and honored as the important family members they are.
Pear Tree wants to celebrate your family and its expression of love just the way it is. Our unique Christmas cards are a great way to celebrate and spread some holiday cheer.
Ordering from Pear Tree is easy – simply select your favorite design, upload your photos, and you're good to go. Here are some of our favorite Christmas card ideas this year.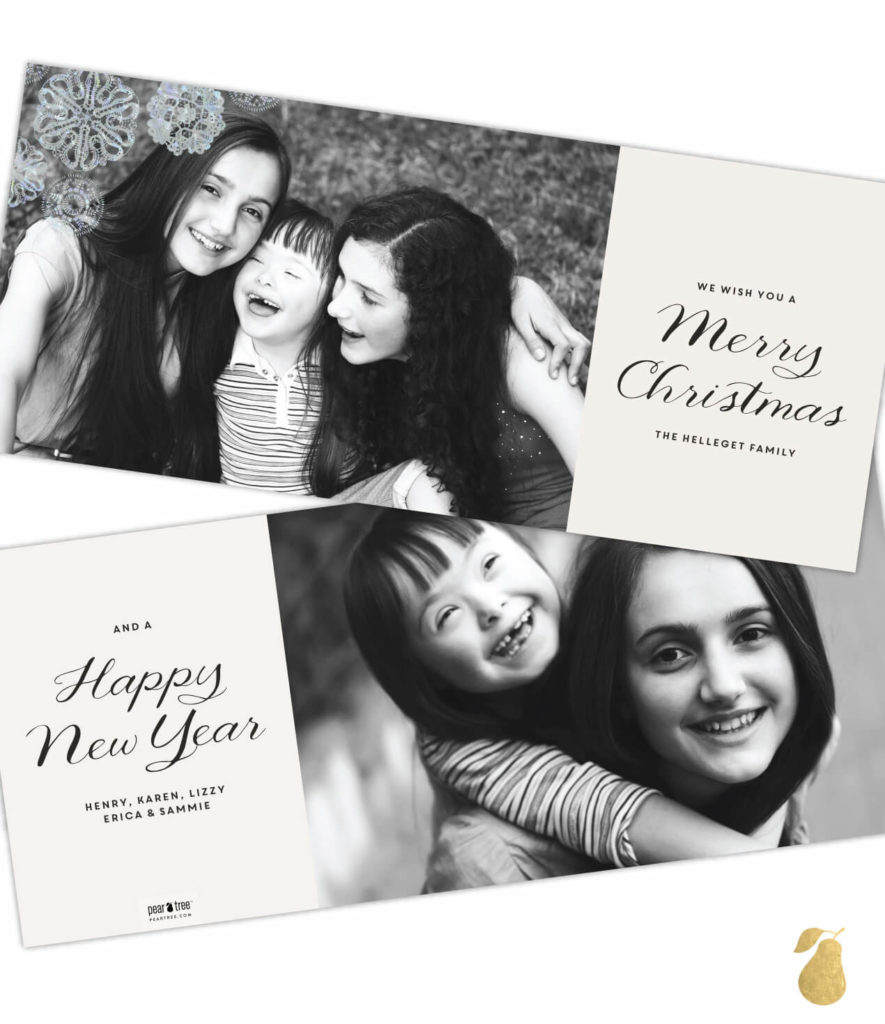 The Foil Flakes card is understated glamor that lets your photos be the stars of the show. Choose from five stunning foil accents on this very customizable design.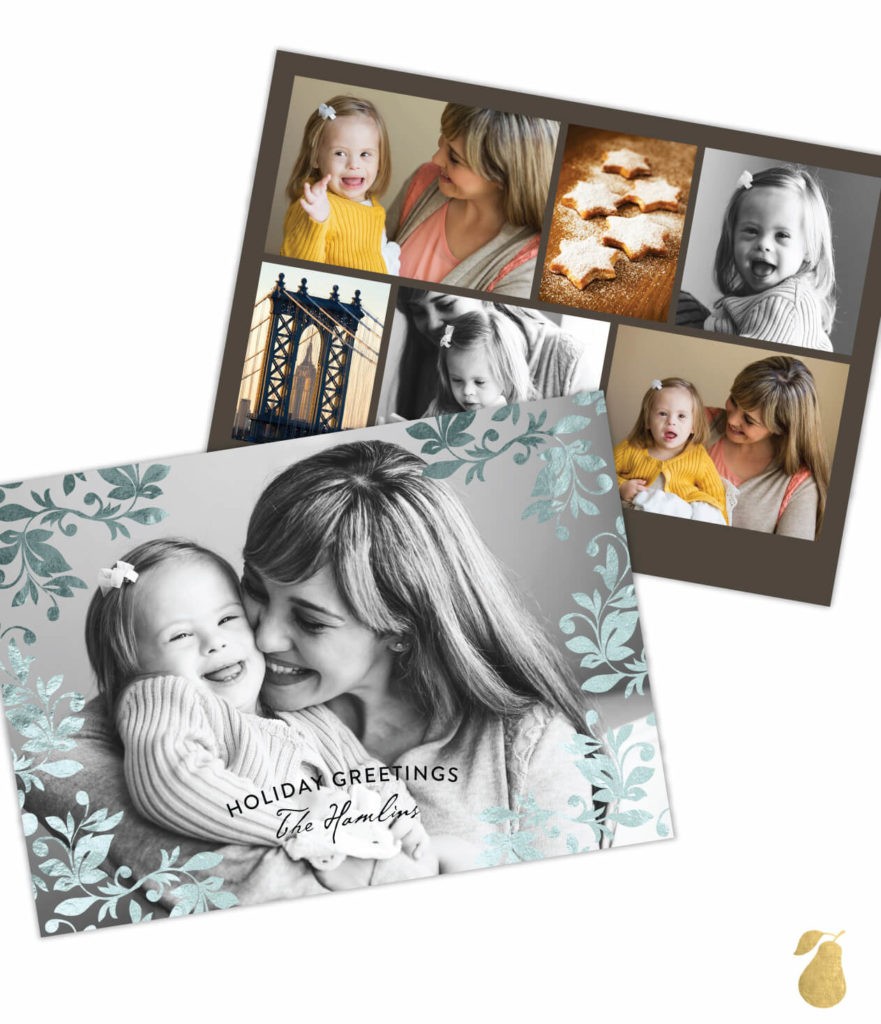 The back of the Leafy Foil Frame template lets you upload six photos to the collage pattern, filling your card with personality. The front has a delicate botanical foil frame that beautifully showcases your family picture.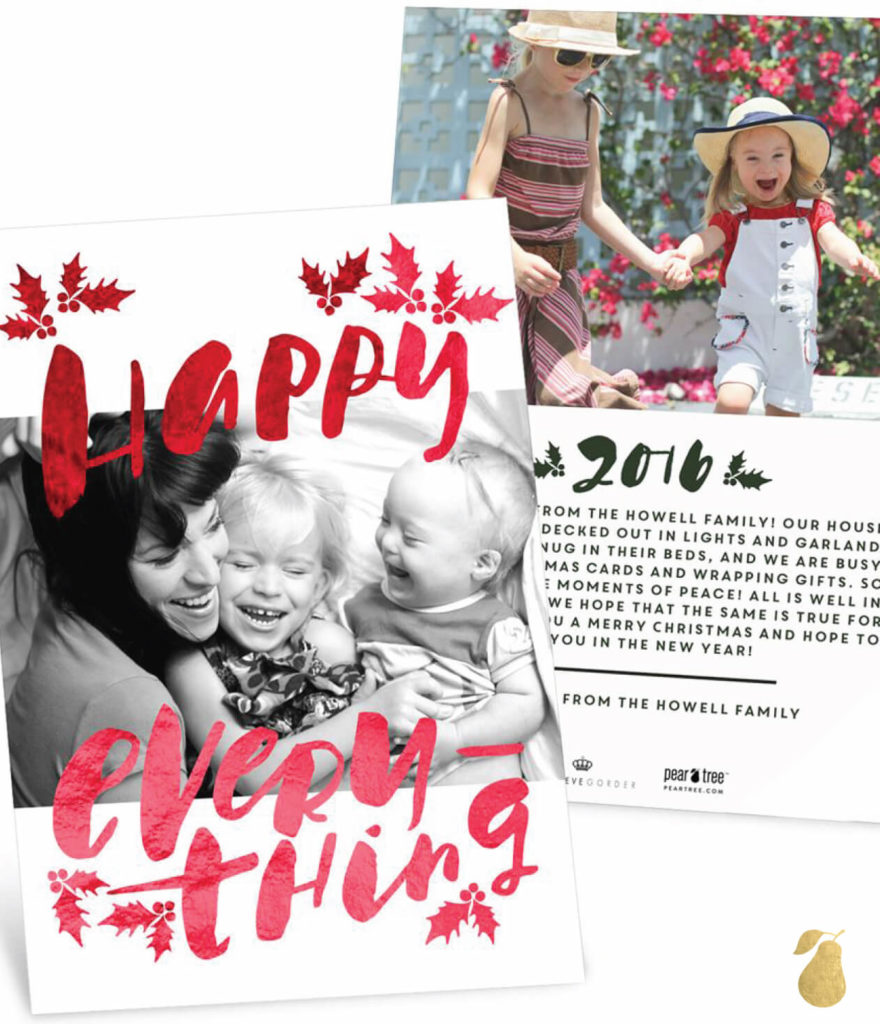 The Happy Everything card is a real stunner from the Genevieve Gorder collection. Choose from red or metallic foil for a bold holiday feel, and use the text area on the back for a custom Christmas letter.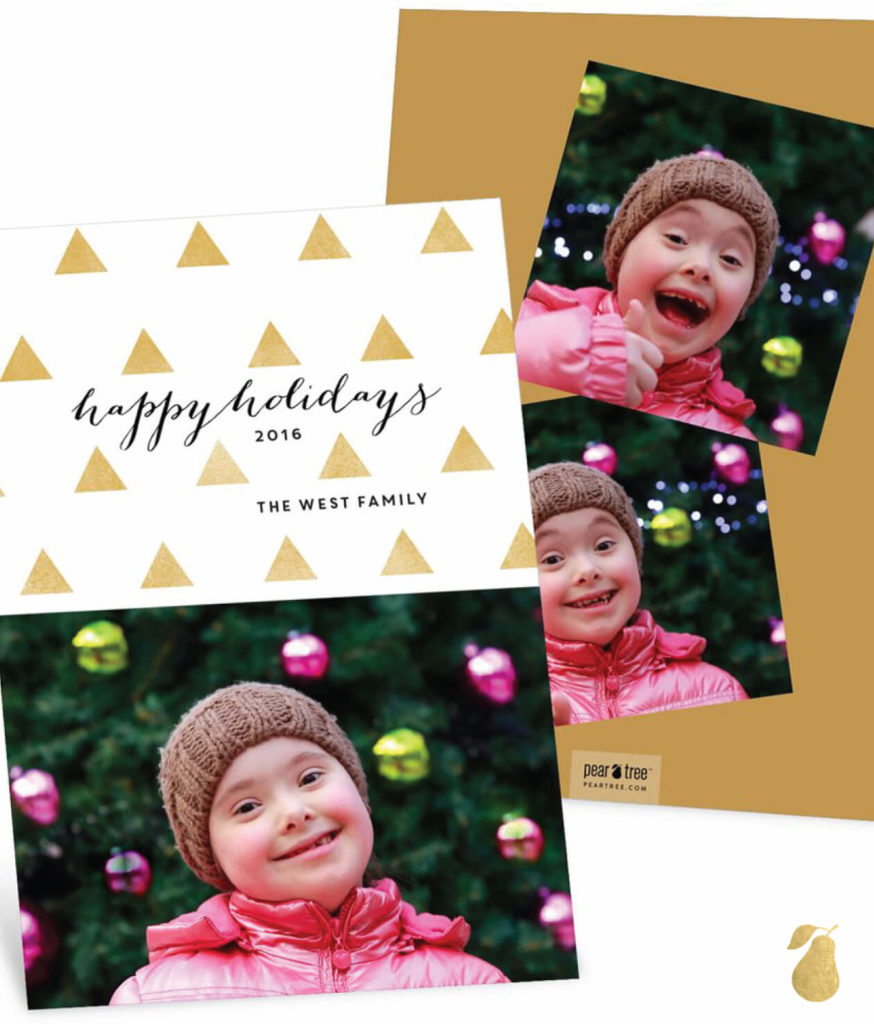 Tiny Trees is one of our sweetest designs with festive little gold trees adding Christmas whimsy to your photo. On the back, choose from one of four layouts for a totally custom card.
For some great photo inspiration, we have two blogs to recommend that celebrate individuality and family inclusion in beautiful ways.
Kelle Hampton has three children, one of whom has Down syndrome. Her Christmas posts each year feature beautiful photography that show her three littles loving each other as all siblings do. Last year's "Big Fat Christmas Post" is a great glimpse into one family's holiday celebration.
Conny Wenk has a great eye for holiday photography that is filled with warmth and personality. Her candid photos feature her daughter, who has Down syndrome, doing what all families do at Christmas. She also has a photo project at A Little Extra that celebrates children totally rocking their extra chromosomes.
Check out all of Pear Tree's holiday photo cards ready to celebrate your family this Christmas!