Christmas is around the corner, which means it's time to don our gayest apparel and celebrate! What a wonderful time of year not only to give and receive, but to be proud of who you are.
Love wins every day, especially around times of family celebration and togetherness. Sending unique Christmas cards is one great way to connect with family and friends near and far. Pear Tree is so happy to offer Christmas card ideas to honor every family, no matter what love looks like in your home.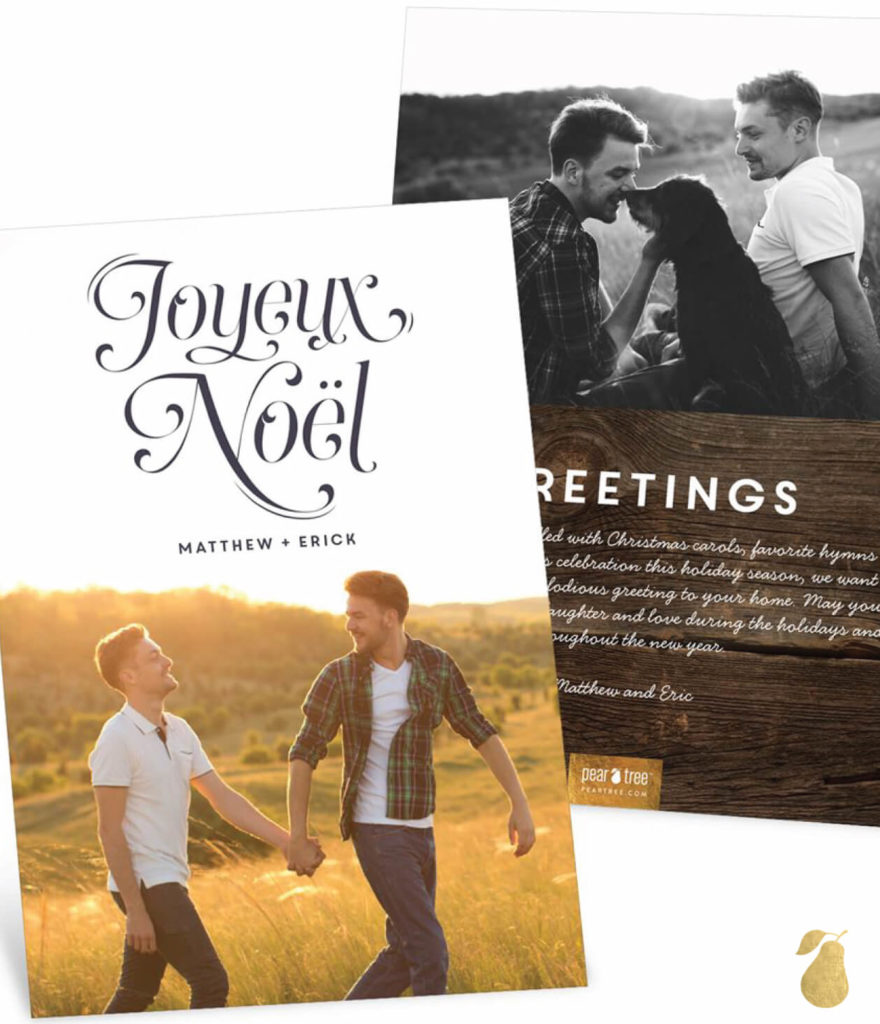 Our Joyeux Noel card has a timeless, international design that really lets your photo shine. Choose from four different layouts — featuring anywhere from one to 13 images. This template really makes designing your custom holiday photo cards easy!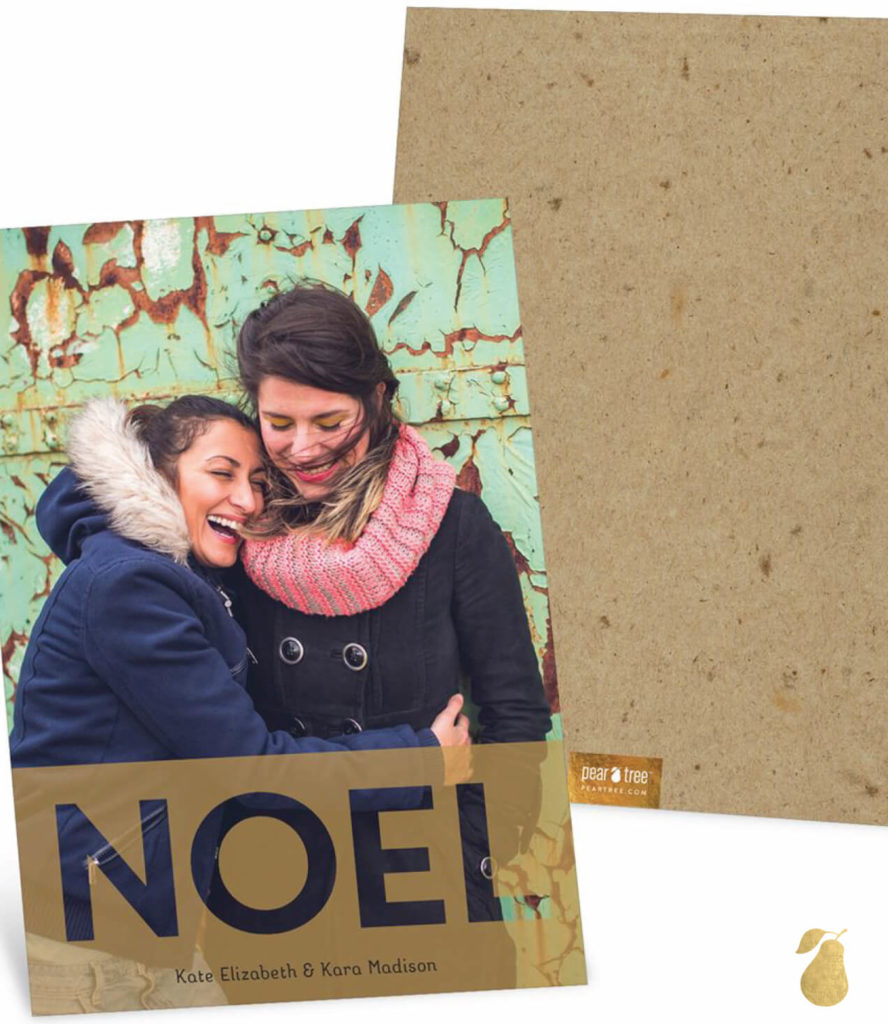 Our Foiled Again design also lets you customize the number of photos you showcase. Choose from sweet or silly pictures of you and your beloved for a personalized touch. This template has a bold flash of foil for a luxe look that isn't over the top.
Want something that will make a real splash? Foil Garland features a total of eight photos plus your choice of five fabulous foils to adorn the front and back. The effect is a big impact that is so easy to build.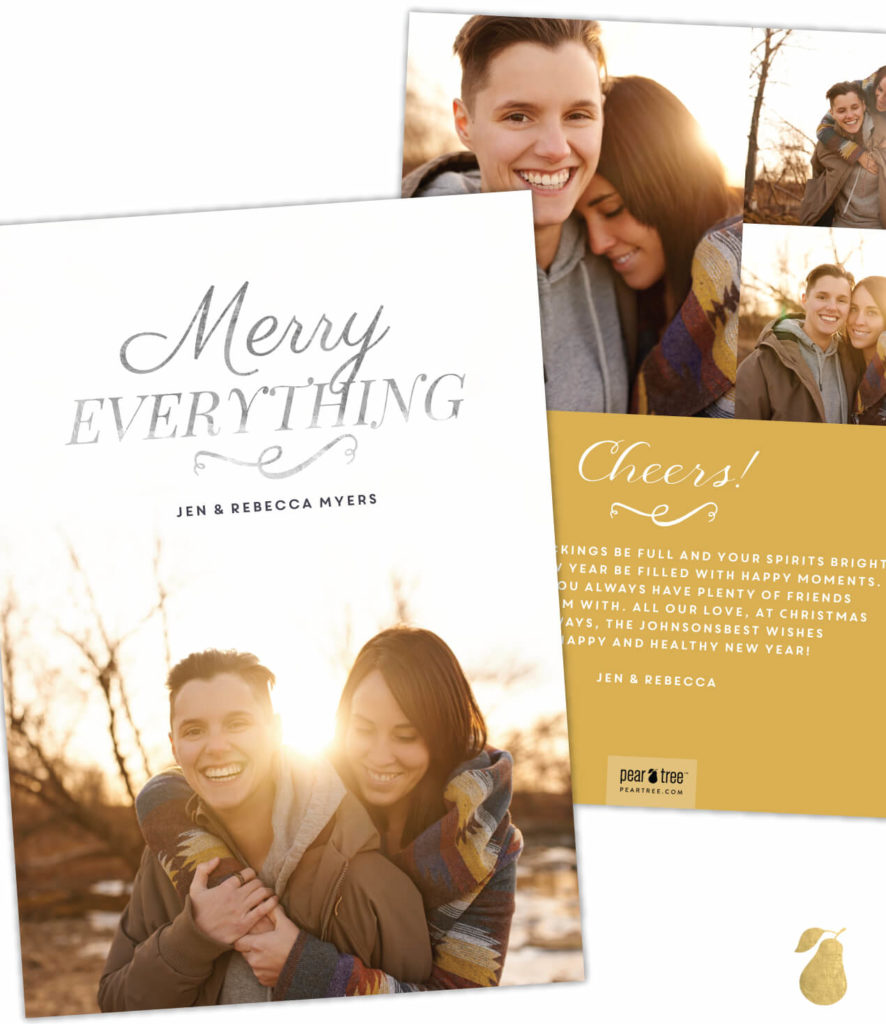 For a heartfelt celebration of your love, the Merry Everything design lets you share your joy with everyone in your life. This romantic design beautifully shows off your photos while also providing plenty of space for a legit Christmas letter. It's the custom design you crave without all the work.
As always, Pear Tree's cards are lovingly designed, simple to customize, and available at a price point that works with all budgets.
Why is Christmas such a great time of year to celebrate your love? Well, as Ru Paul trilled, "Christmas Day, everyone is gay!"
Do you need some inspiration for pride-friendly greetings on your cards? Look no further than lyrics from some of your favorite Christmas songs, old and new. Huffington Post has this wonderful round-up of LGBT Christmas songs, featuring some contemporary classics, such as:
We hope every family has a beautiful celebration this year!