In her second holiday collection for Pear Tree, well-known designer Genevieve Gorder introduces what she calls, "soulful luxe." Combining bold graphics with warm foil colors gives these holiday cards a rich, luxurious feeling.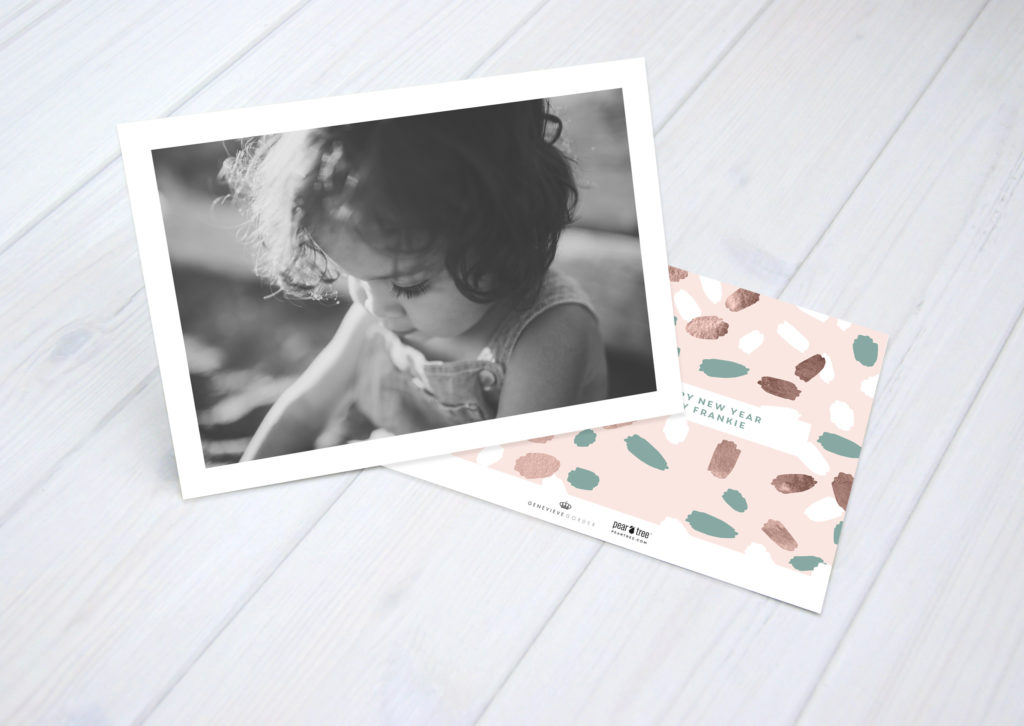 "This collection is graphic and playful, simple and bold," says Genevieve. "I want your card to stand out like you do when it's hanging over the mantle…and that's the job of good design." Her partnership with Pear Tree gives all of us the opportunity to choose one of her designs and personalize it with our own photos and text to create our Christmas cards.
That's where the "soulful" part comes in. Genevieve spends a lot of time choosing the perfect photographs in her card designs, to show you ways to think beyond the perfect family portrait. Kids running, messy feet and lots of giggles are real moments in life that are meant to be shared. Of course, you're going to add your own photos, but there's no need to strive for the perfect pose. The best photos are spontaneous and real.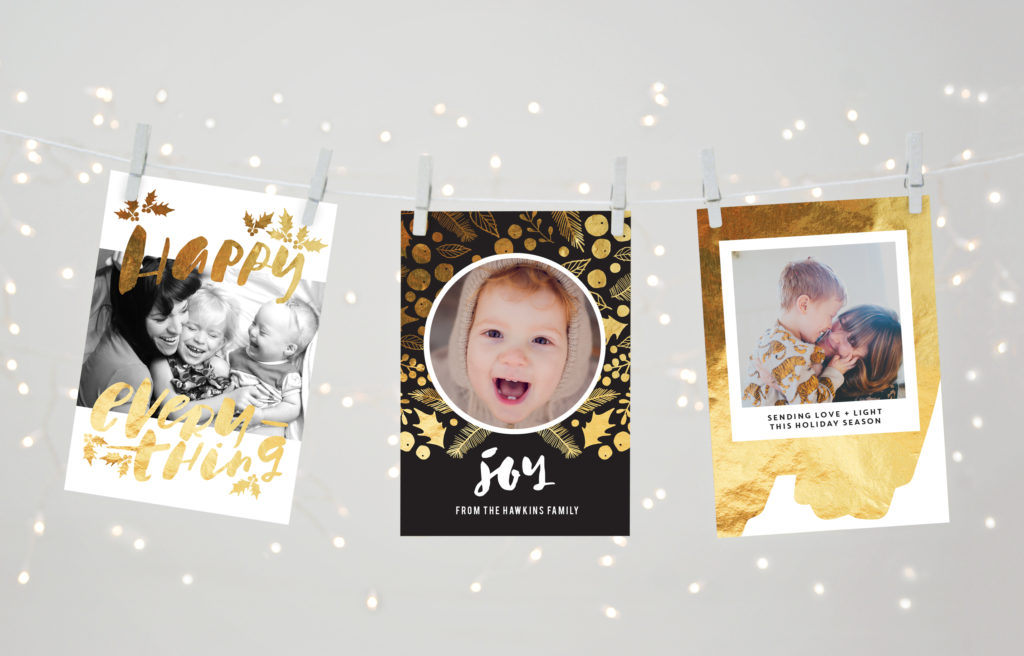 "Every card line should reflect the consumer…and my consumer comes in every color and lifestyle possible. While a personal photo replaces the photography, it's important to me that everyone is at the represented at the party. And that, makes me happy." Which one is her favorite? "That's mean to my other card babies. But the "Joy" card and the "Peace, Love and Joy" are my favs!"
See the entire Genevieve Gorder holiday collection at Pear Tree, to find your standout card this season. And be sure to browse the entire collection of Pear Tree Christmas cards for more ideas.