Everything that is stylish about Latin culture from salsa dancing to its flamboyant and sensual fashion statement is what makes the luxurious Latin trend an in-thing this year. It may be a predictable trend due to its growing inclusion in the fashion world by famous designers such as
Oscar de la Renta
leading the trend to
Salvatore Ferragamo
bringing in the traditional elements at fashion week, and of course,
Balmain
adding flavor with frills. Black and red were the main colors that add a sophisticated feel to this latest trend in modern fashion. Fashion designers continue embracing lace and embroidery to add the feel of romance with what was traditionally a vintage material.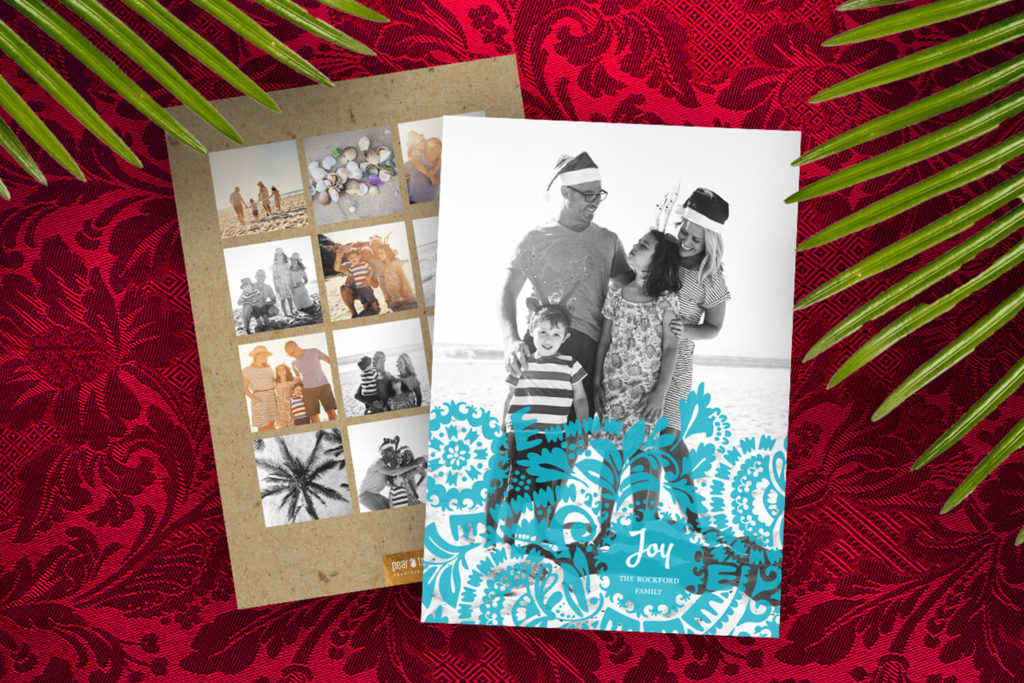 Bohemian-flamenco inspired bare shoulder fashion has also made its way into fashion week while mixing textures and adding elements such as satin, silk, cotton and chiffon fabric choices to emphasize the romantic, feminine look that is synonymous with Latin-infused fashion. Wardrobe consultant, Tina Adams, of YourStyleVault says, "last fall it was definitely the Victorian/Librarian look with ruffles, florals, long skirts, and lots of subdued colors. I think this summer (and fall) we'll see the next rendition of that look with a Spanish influence and Latin style. Think more ruffles, big flounces and full skirts. More embroidery. Brighter colors." Si!!
This holiday season is the chance to channel your inner señorita with the seductive but sweet look while sending some love to family and friends with unique Christmas cards inspired by the Latin theme. Don't be afraid to stand out with Latin-inspired looks that can make you feel like you are always on vacation. Below are some unique Latin-infused Christmas cards that make it easy for you to spice up this holiday season.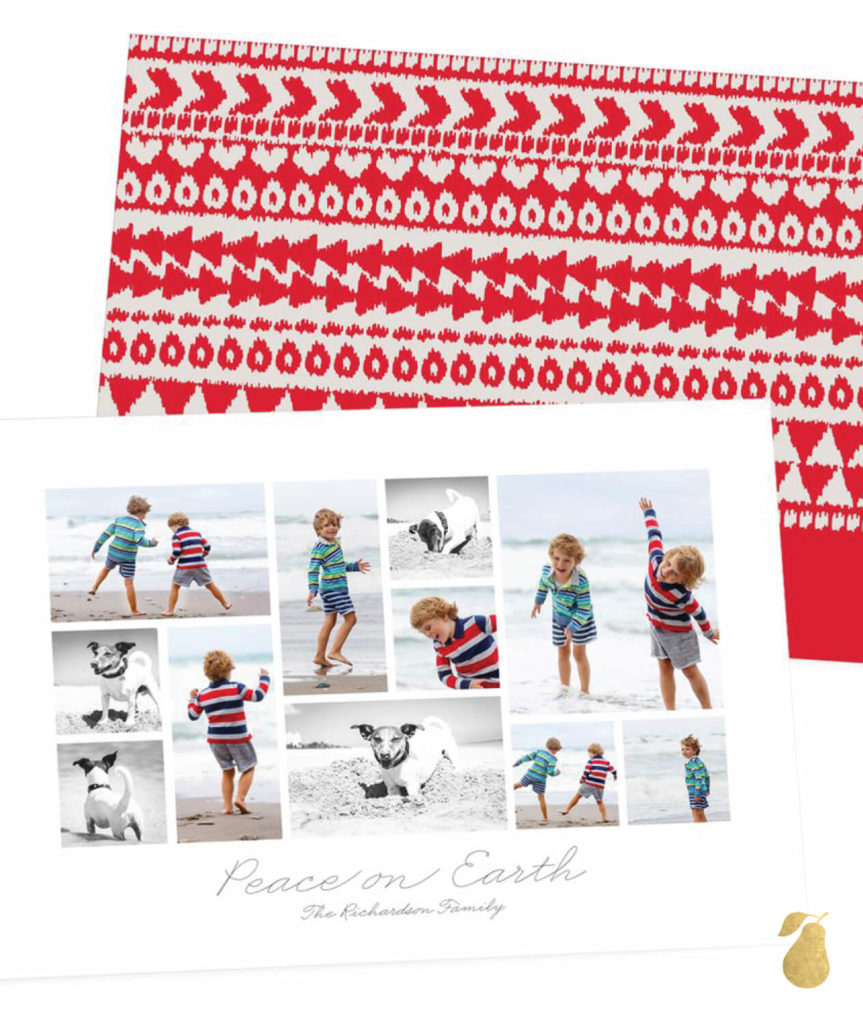 Peace on Earth – Spanish-tile Inspired Christmas Card
Send out your warmest Christmas wishes with this Spanish-tile inspired unique Christmas cards that vividly shows a variety of patterns and texture. You can custom design the front side of the photo card by adding tiles of photos to create a collage of memories. The "Peace on Earth" comes in a handwritten font to exude warmth and sincerity, but it can be 100% customized to say what you want and look how you want from with dozens of fonts to choose from. While the front side of the card can appear neutral that is tone-on-tone, the back side is the complete opposite and feels like a Spanish holiday retreat.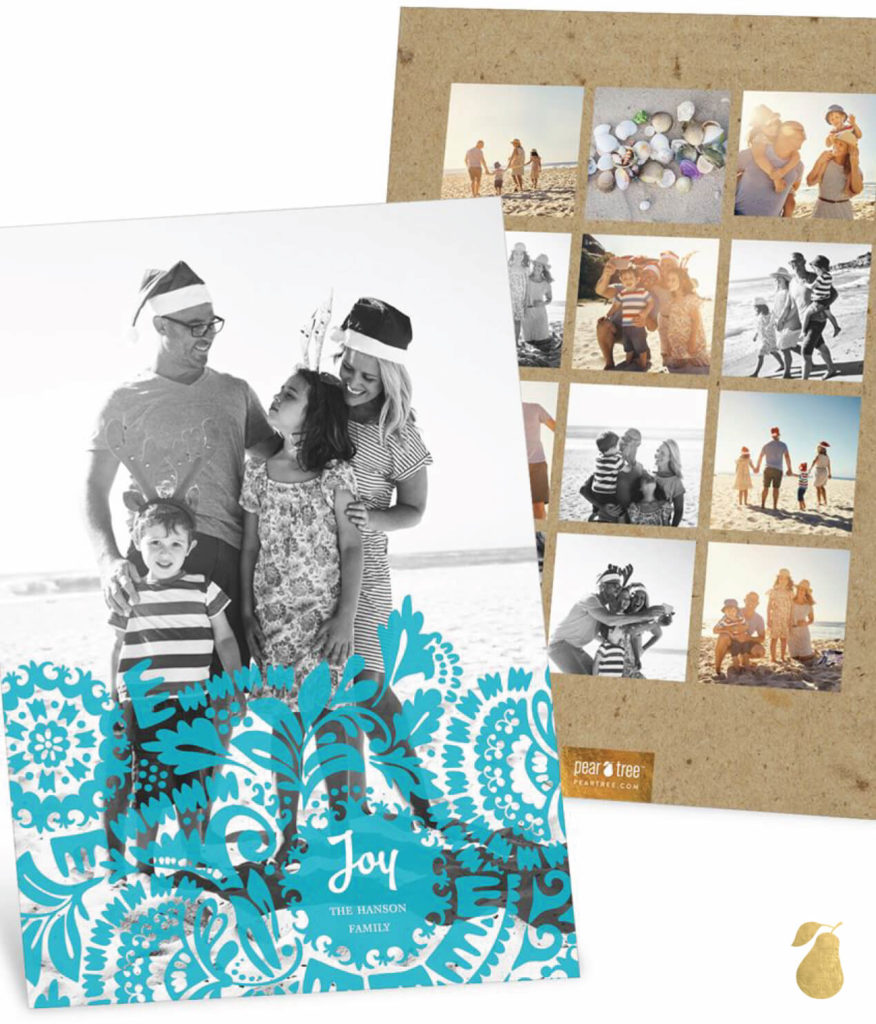 Joy – Latin-infused Holiday Photo Card
Wish your family and friends a Merry Latin Christmas with this Christmas card containing colorful patterns that are bold and exude Spanish charm in its festive mood. It is easy to custom design your two-sided Christmas card regardless of whether it be at the beach, desert or out in the city. Add a featured photo while being able to add a series of photos on the back-side with a custom greeting message at the bottom of the card. Share some fun loving Christmas cards with your family and friends with a message that could as well be romantic yet entertaining enough to be hotter than fire.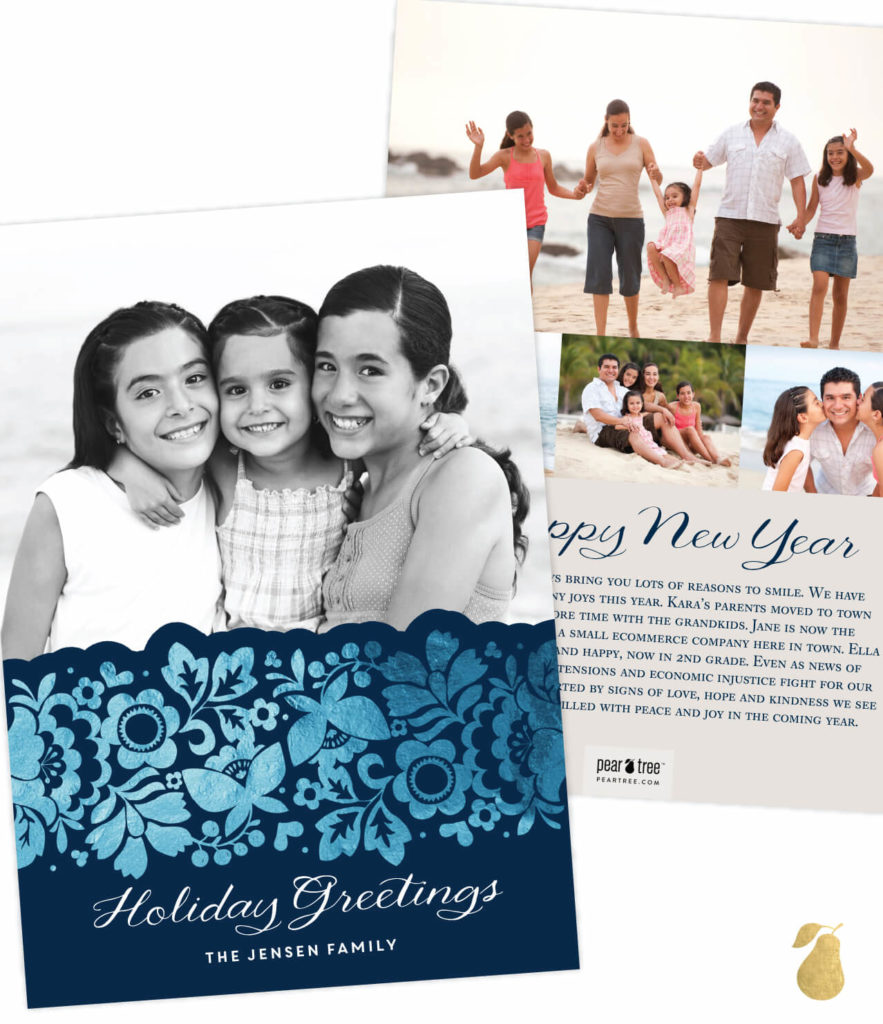 Holiday Greetings – Digital & Foil Theme
This is a warm holiday photo card that unfolds beautiful Spanish patterns with shining foil while staying classy traditional. This elegant design makes your custom photo stand out against the beautiful floral patterns, whether it be in shades of gold or another color such as oceanic blue.
While there are many ways to greet loved ones in your Christmas cards, a combination of words, photos and personalization with an ideal amount of warmth, cordiality and spirituality can be a fun way to leave a long lasting impression. Best of all, it can be easy to send Christmas cards that are custom made by you. In addition to designs inspired by the Latin trend, you can create fully custom yet unique Christmas cards even as a first-timer. Take a peek at some more Christmas Cards to inspire your creative flair this holiday season.