Winter is the ideal time to embrace cool, crisp colors that perfectly complement the briskness of the air around us. Soft blues — like the sky on a snowy afternoon — are traditional and lend a seasonal feel. This year, the fashion world brings us these familiar shades with a sharper edge. These blues are anything but basic.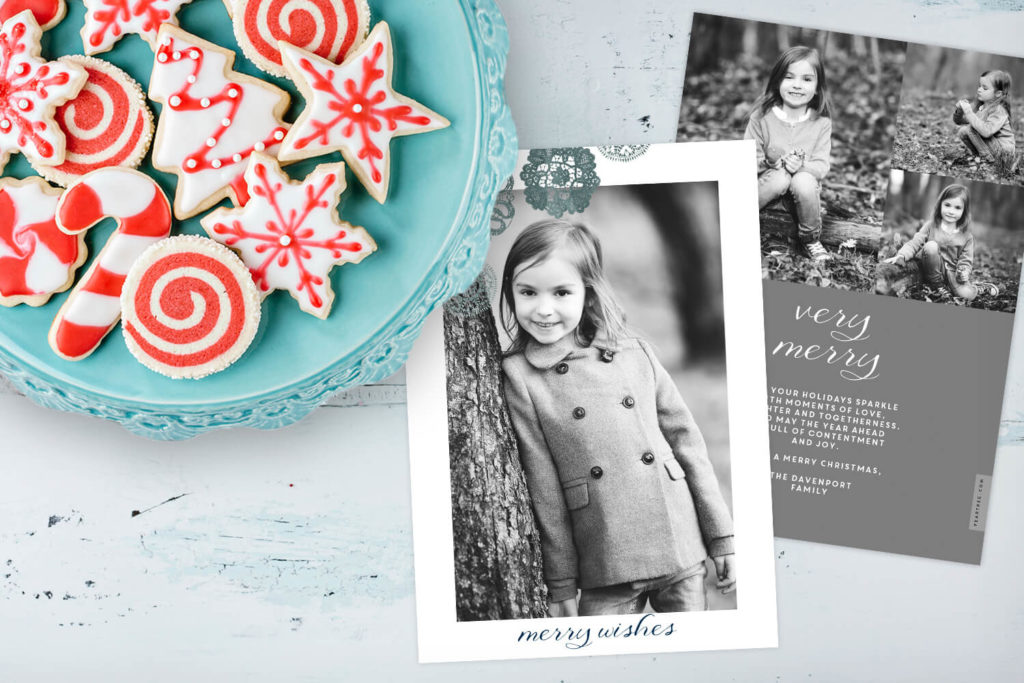 These shades, which pair effortlessly with the season's usual bold colors, are straight from the runway. Though icy like the land Santa himself calls home, these moody blues are also comforting, classic, and totally appropriate for the frightful weather outside. These thoughtful shades will make you rethink what it means to have a blue Christmas.
We hope you will find this palette as contemplative, comforting, and striking as we do. These five shades of blue are the hallmarks of our holiday collection, finding their way into many of our Christmas cards this year.
Airy Blue is a steely shade that conjures the feeling of weightlessness while still playing to the natural world. It is a surprisingly warm blue but with a twist, evoking a light, ethereal vibe. Find it mingled with botanical elements and a modern design in the Foil Garland Frame card. This design is delightfully simple yet elegant, boasting real foil in your choice of icy shades.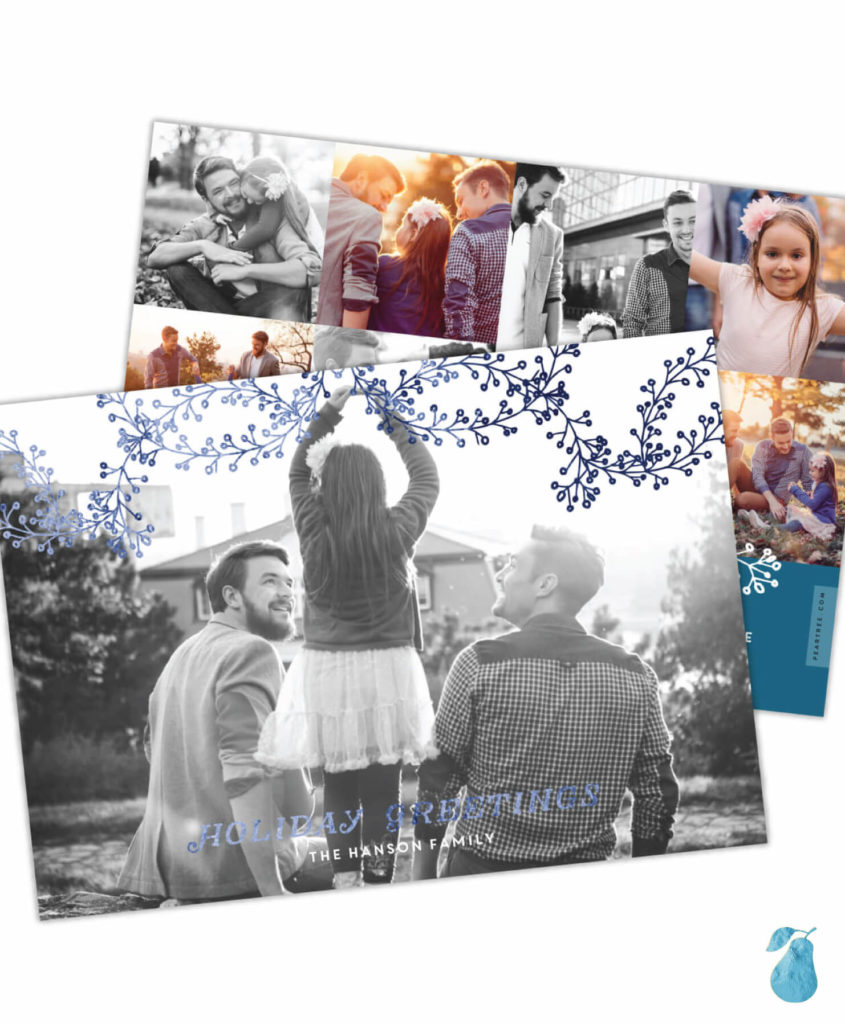 Riverside has a deeper edge, playing on the classic blue while still standing apart. It manages to be both new and traditional, with its vibrance and sophistication also denoting a vintage feel. Select it as the accent on our Foil Garland card for a calming design sure to complement any photo you upload. It is also a strong choice for the colorful panel on the back.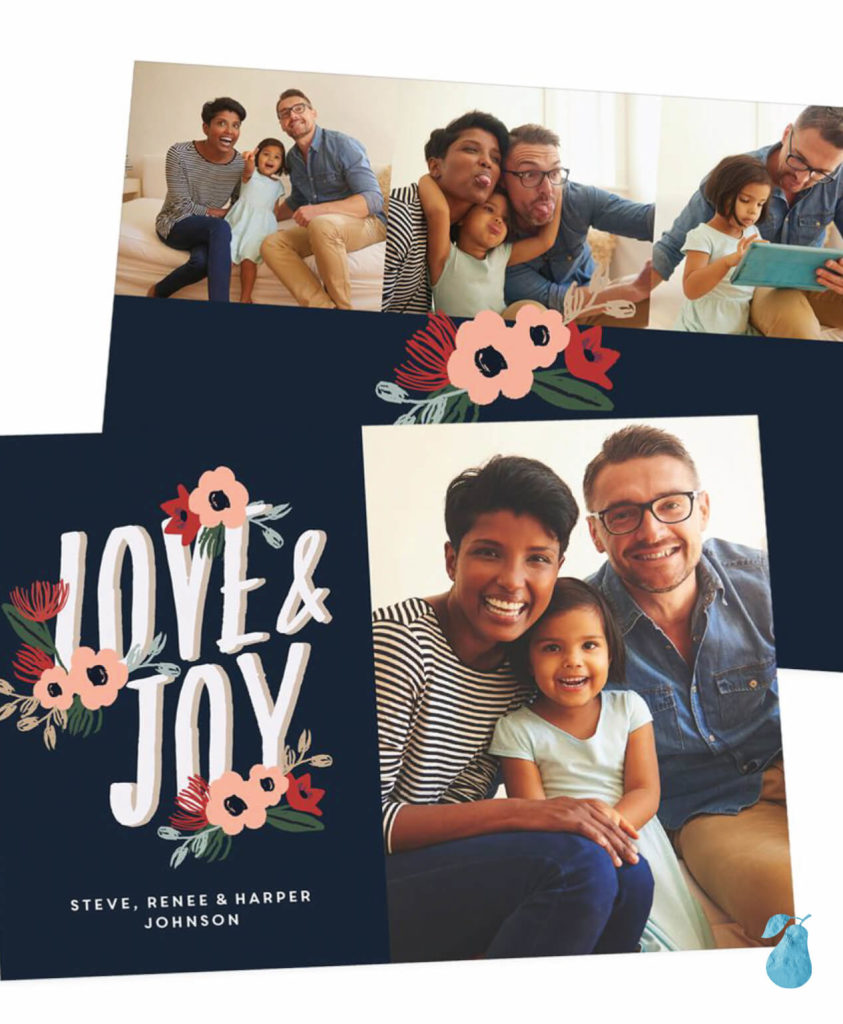 We absolutely love Snorkel Blue, a rich, marine-inspired color from the spring canvas. Like its sister shades, this blue is strong but grounding, pairing perfectly with either bold reds or natural colors. It makes a striking background on our Fresh Flowers template, blending its deep sea blue with the airiness of peach and red flowers.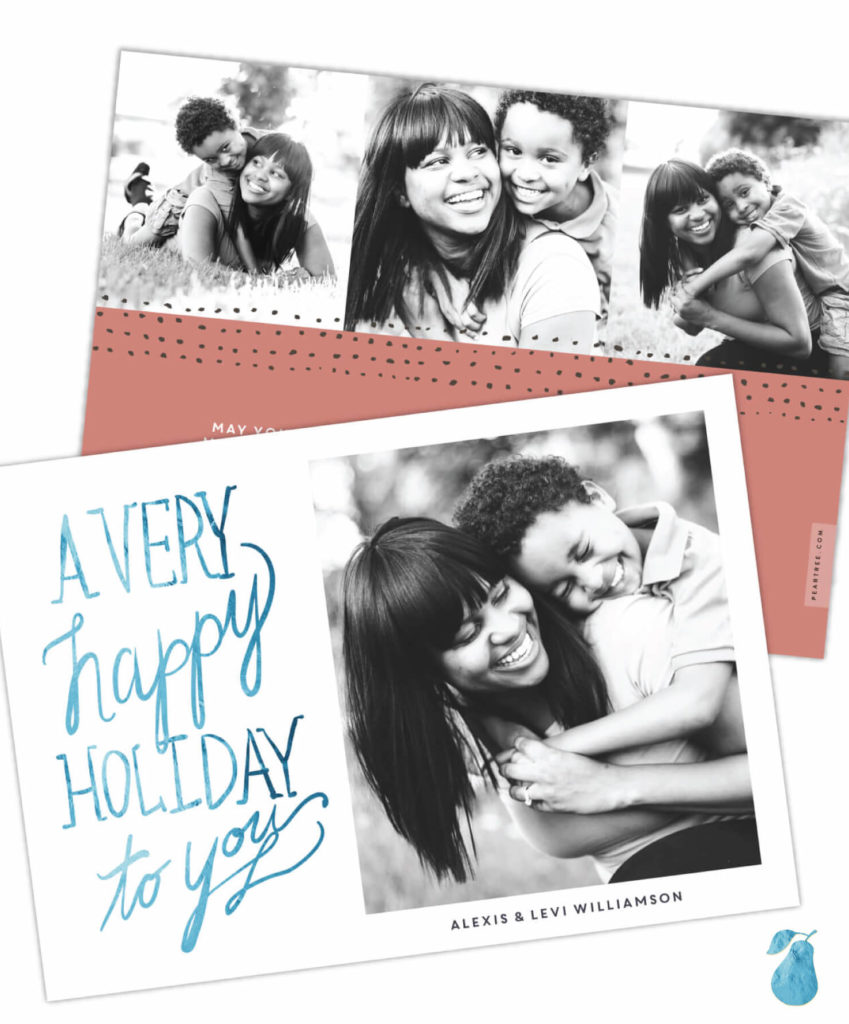 Serenity is another spring shade making an elegant segue into winter. It is breezy and brisk like a perfectly cloudless sky, adding a comforting accent to any palette. It folds effortlessly into the chorus line of our Very Happy design. The glamorous foil and custom color on the back make for a unique, personalized greeting.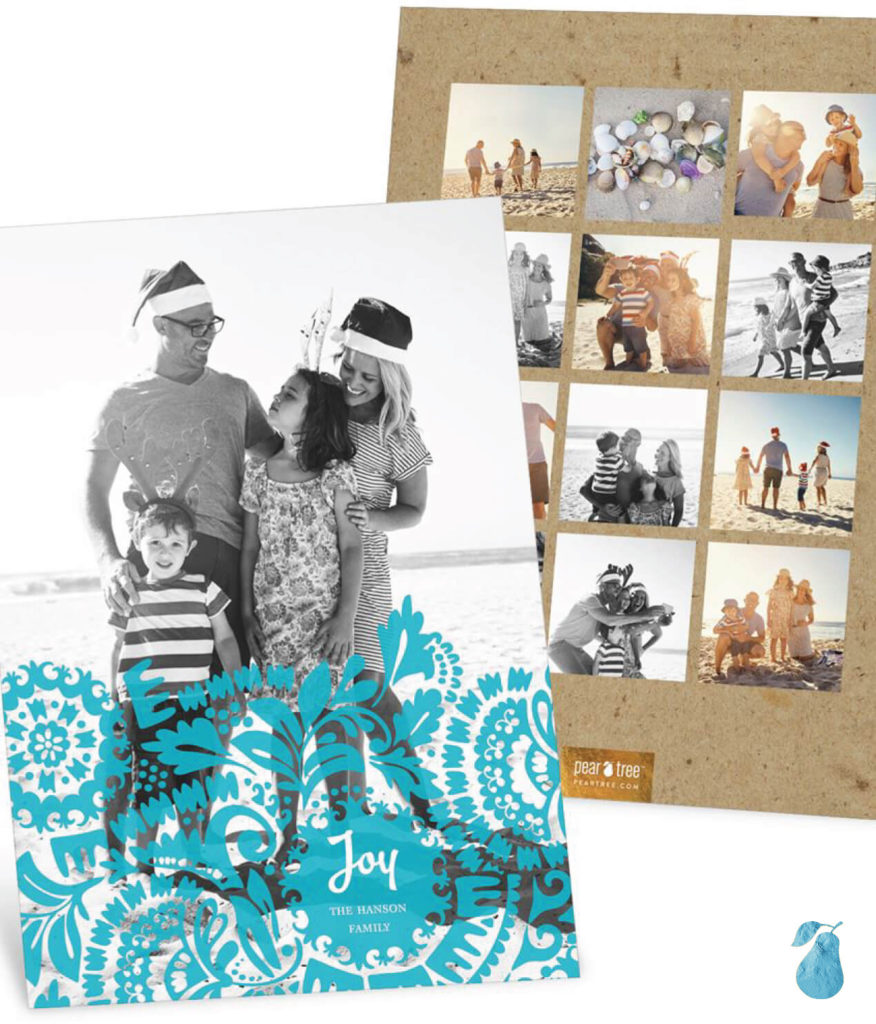 Our final fave from this year's runway is the crisp and soothing Limpet Shell. This green-leaning aqua is equal parts tranquil and provocative, lending freshness and clarity to the holidays. It's another sea-inspired shade that brings a hint of warmth to the winter canvas.
This aquatic color is a perfect match for our Feliz Navidad design. It beautifully highlights the international flare of the abstract floral overlay on the front, lending a burst of energy to your holiday greeting. It is especially fun paired with a beachy photo for a laid-back vibe.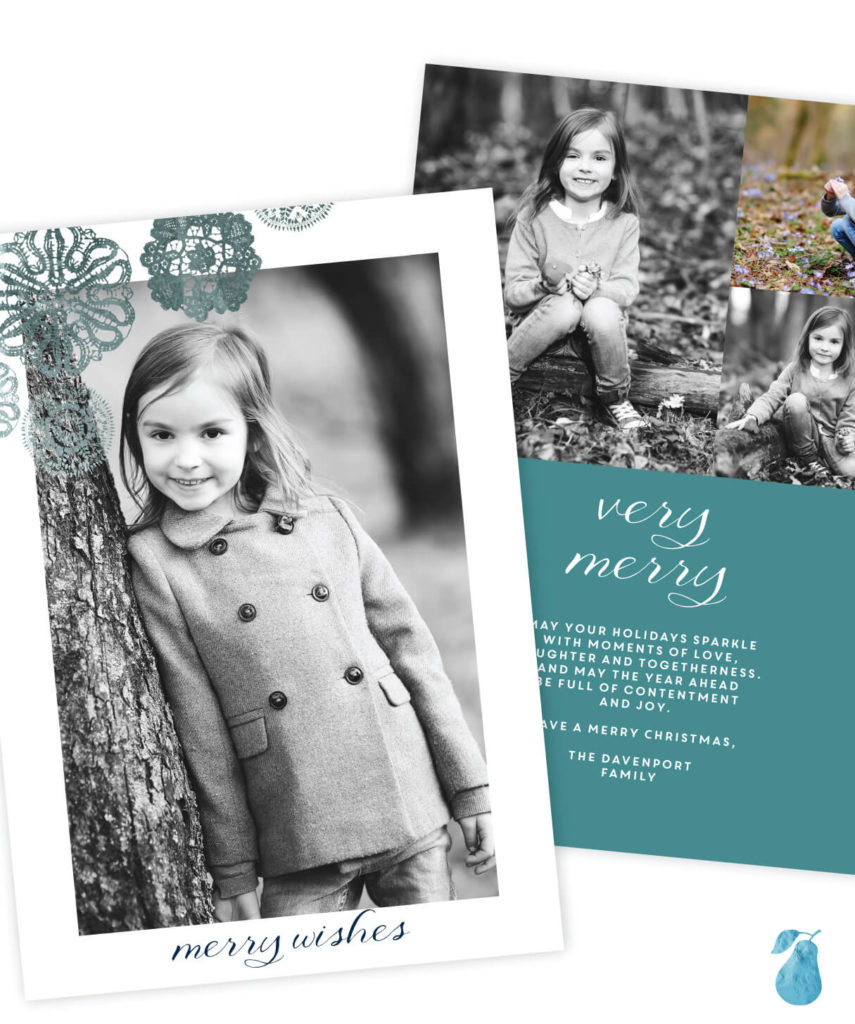 The Foil Flakes Vertical template is also an ideal home for this aqua shade. This sweet card features foil snowflakes in your choice of thoughtful blue, adding a fun nod to the season. Add the rich shade to the back, too, for a calming greeting that is perfectly on trend.
These thoughtful blues walk the fine line between warm and cool, a perfect juxtaposition of the cold outside and the tenderness of family togetherness inside. Add some balance to your holly red and Douglas fir greens with one of these steely shades.