We've heard the stories and songs a thousand times, about a big man in a red suit surrounded by ice and falling snow. Advertisements show families drinking hot chocolate and gathering 'round a fire to warm their frosty toes. Children pray for a white Christmas like the ones Bing Crosby used to know.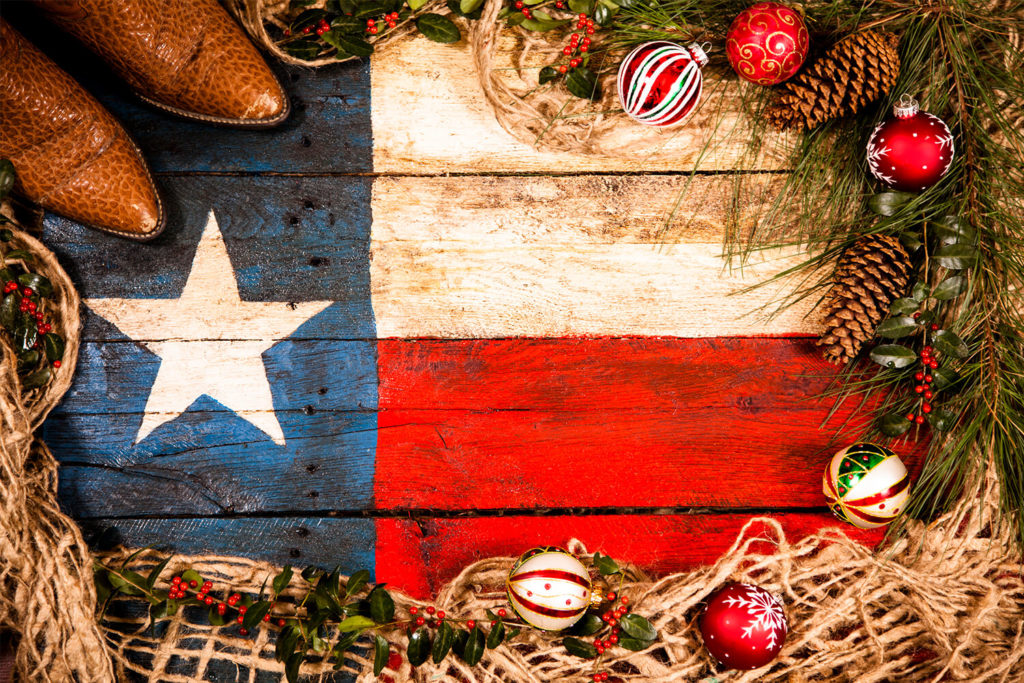 That's all well and good, but as I gaze up at a starry sky and wrap up in my light jacket in late December, I know there's no better place to spend Christmas than in the Lone Star State. We may not have the crisp snowfall or outdoor ice rinks, but what we lack in winter weather, we make up for in Southern hospitality.
Embrace your Texas spirit with easy custom Christmas cards from Pear Tree this year. You don't need to bundle up in sweaters to pose for unique Christmas cards. Just come as you are, hat and all.
Here are some funny ways to play up your home state and still send custom greetings to everyone on your list.
Challenge your family to find (or decorate!) ugly Christmas T-shirts rather than sweaters. Take a series of fun photos to upload in the Pine Forest template.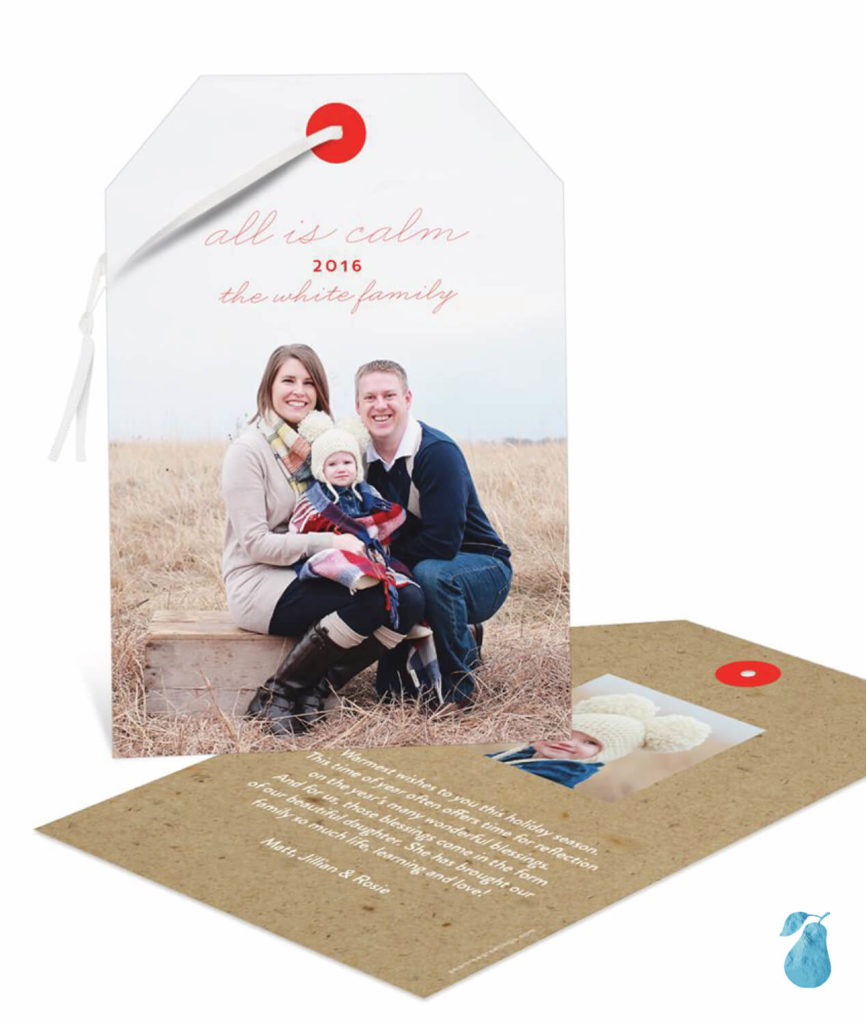 Wrap tinsel and hang ornaments from a cactus — just be careful! Your family photo will look perfect on the Photo Tag card, especially with the woodgrain back for a little irony.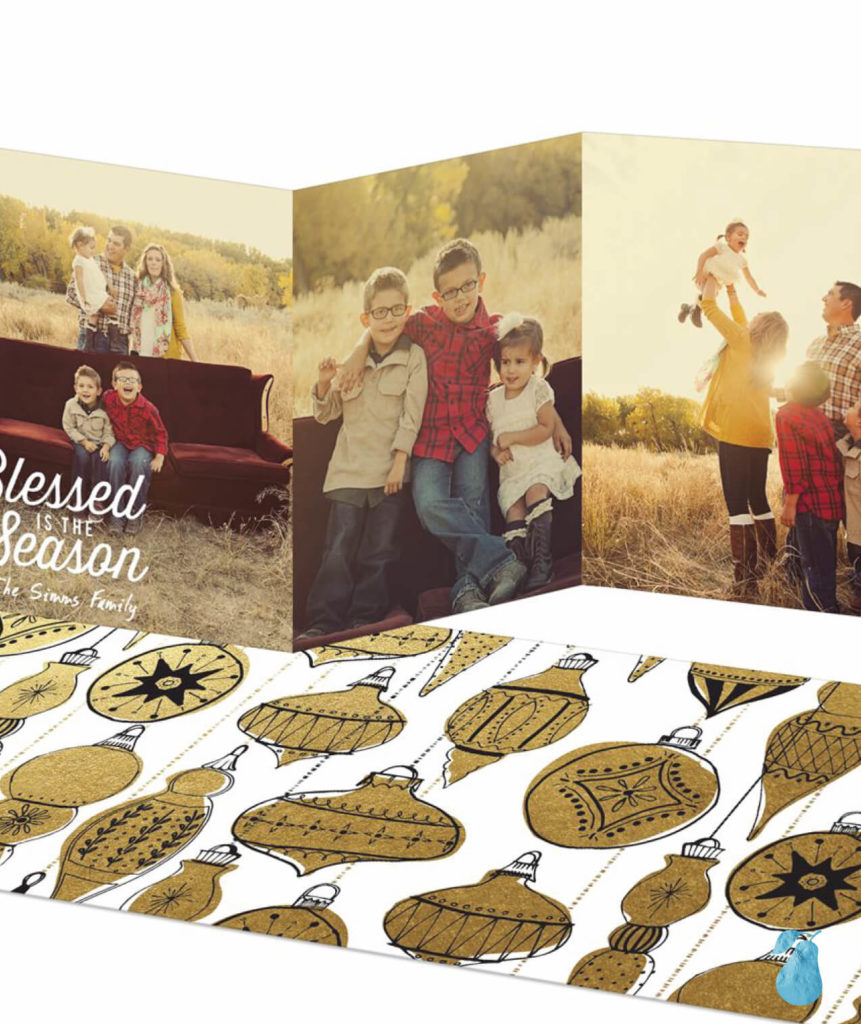 Hang cowboy boots by the fireplace instead of stockings. The Three Ways to Say It design lets you upload three pictures, so feel free to mix and match the silly with the sentimental. Your choice of religious messages on the front still tie your greeting with the season. Check out all our religious Christmas cards to choose the right one for you.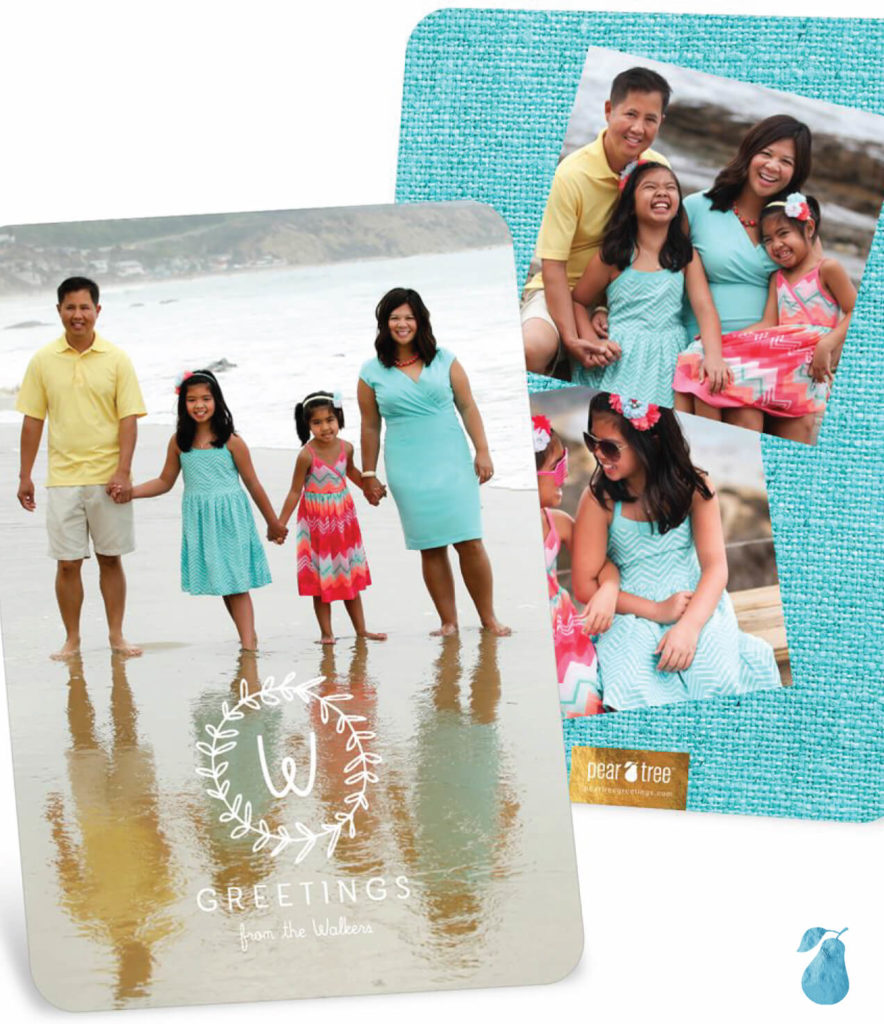 Surely someone in your family has a traditional holiday armadillo costume, right? Well, if not, we still definitely recommend working the armored critter — also the state "small mammal," naturally — into your card somehow, if for no other reason than your far-away family probably thinks they are mythical creatures. Upload them to the simple Monogram Wreath Vertical card to keep the focus on your imagery.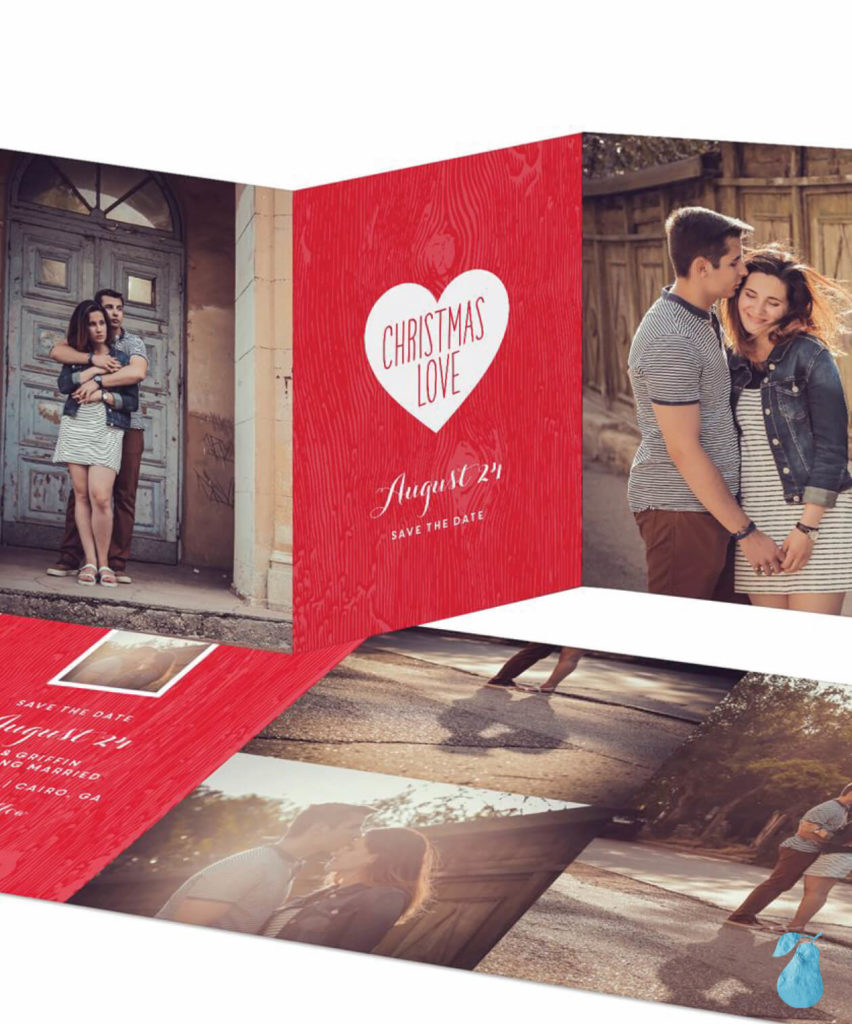 For something a little sweeter, pose with a small spray of yellow roses. This more subtle nod would be beautiful on the Full Hearts template, with its romantic design. It's also a great way to announce your upcoming wedding.
However you say it, make it custom, and keep it easy. Merry Christmas, y'all!