From the sandy beaches of San Diego to the vineyards of Mendocino, California is one of the most geographically diverse states in the union. One thing the north to the south has in common is sunny Decembers. Californians know that Christmas is a great time of year to make a sandcastle rather than a snowman.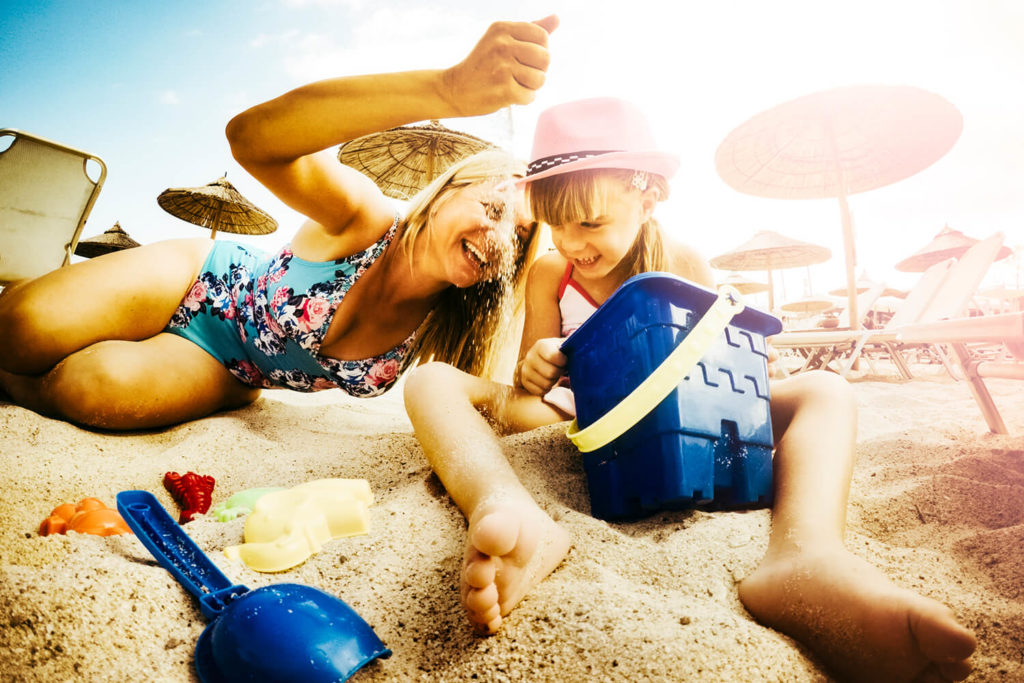 While Christmas by the beach may sound strange to most Americans, Best Coasters aren't fazed a lick. As the song goes:
Holiday fun, good cheer
It's Christmas time again
In California
Show off your home state pride with trifold (or four-fold!) Christmas cards featuring your beachy keen photos. Pear Tree has just the Christmas card ideas you need to share that California love. All our templates are easy to customize, impeccably designed, and priced to fit your budget.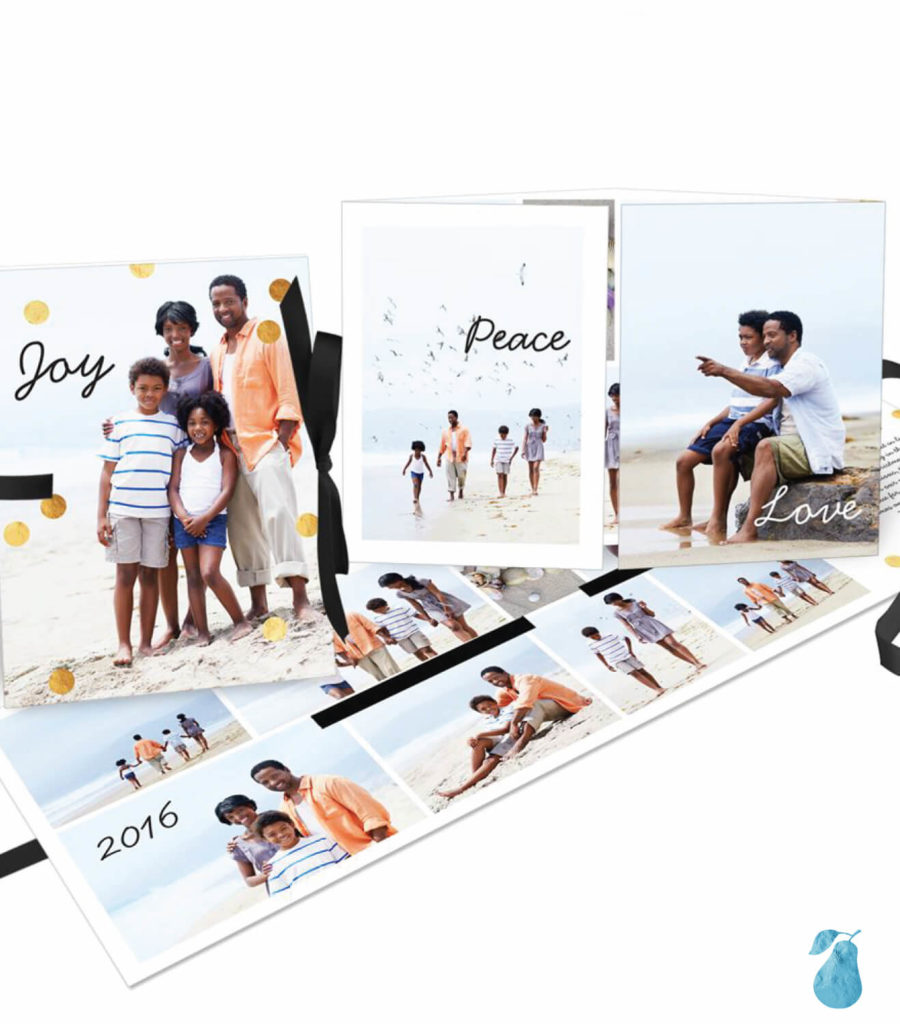 The Faux Foil Wrapped Ribbon Booklet is one of our most sophisticated cards with glamorous foil and room for 11 photos in total. It looks totally unique paired with pictures that highlight the warmth of your family and the California sun. The black ribbon tie is an elegant touch that will really set your cards apart.
People say it can't be true
That the spirit lives here, too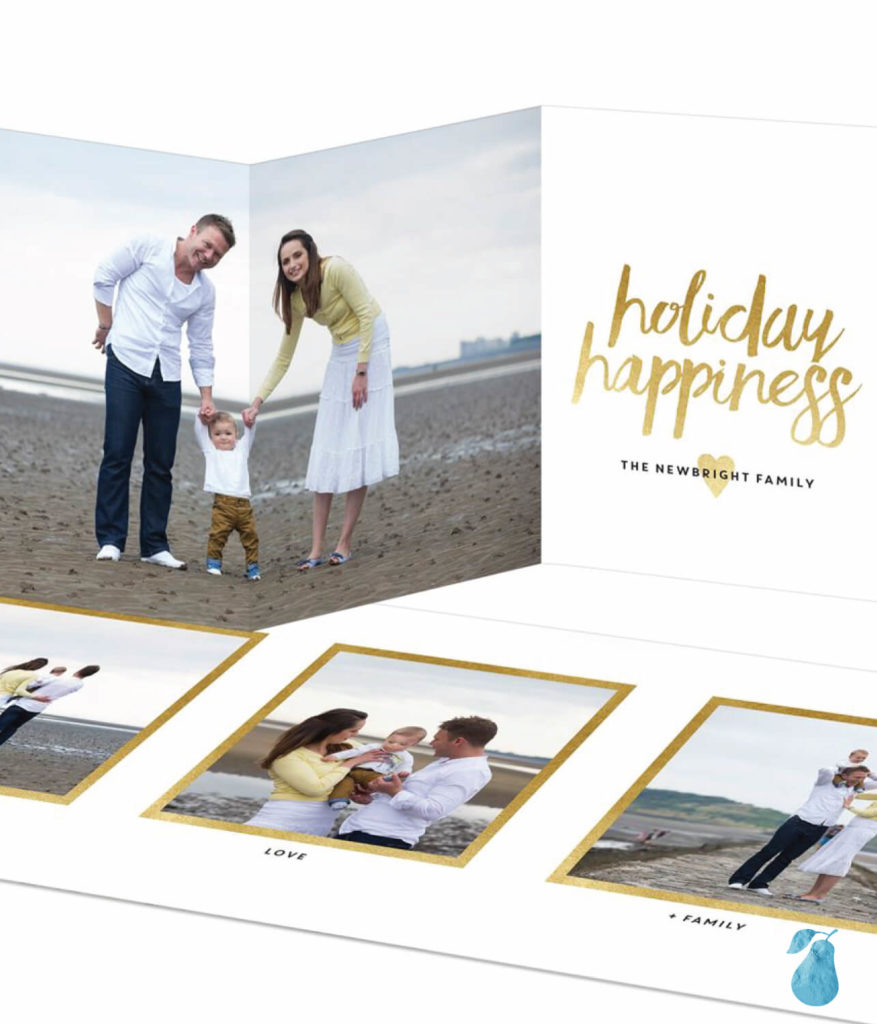 The Heart of Gold design features four images. Upload a triptych of fun photos on the back and a celebratory main picture on the front. You can choose from four pre-written greetings in this sleek, modern, elegant design, making personalizing your cards a breeze.
But you'll find Christmas everywhere
Under palm trees, sun and moon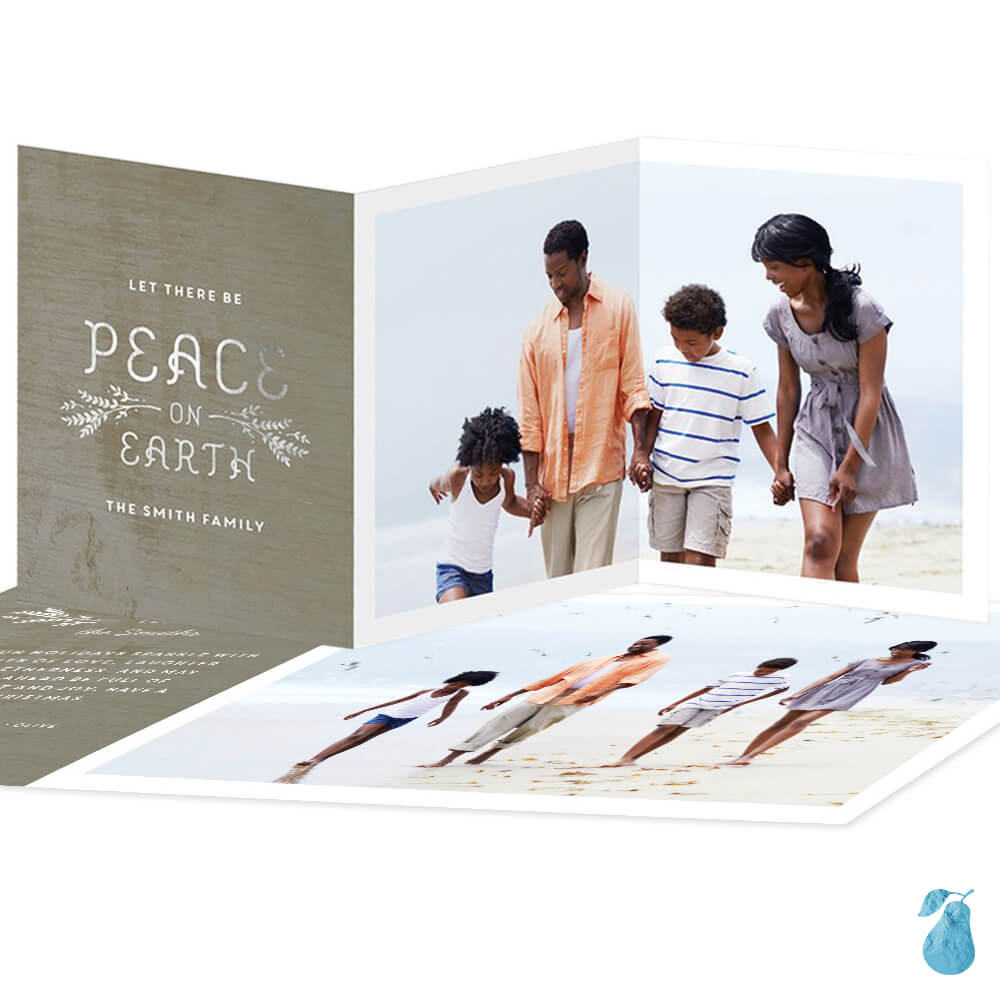 The wintery blue colors in the Foil Peace Trifold card make an unexpected juxtaposition next to your seaside family photos. Each side holds a horizontal image, and you can select from five foil accents. Create a custom greeting Christmas letter-style on the back.
Headin' on down the coast
Over surf and sand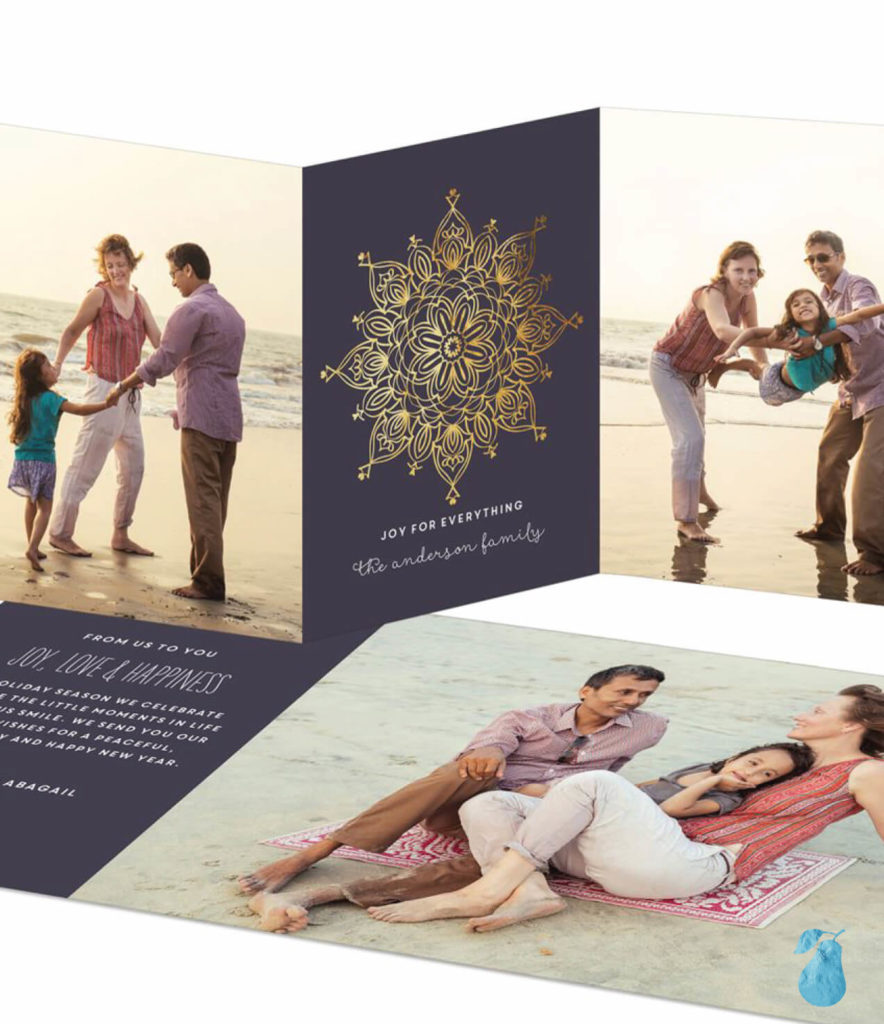 Our Star Flower design blends the ethereal with the earthy, and the spiritual with the spirited. It's a perfect template to showcase your loving family's lovely faces. A little sandy flourish never hurts.
The warm wind in your hair
Make no mistake, it's here
Have a merry coastal Christmas!