We've noticed a sweet trend toward the romantic in home decor, fashion and even Christmas cards. Pastel colors and florals are everywhere; marble is making a renaissance; and lace is the perfect accent to everything from dinnerware to bath accessories.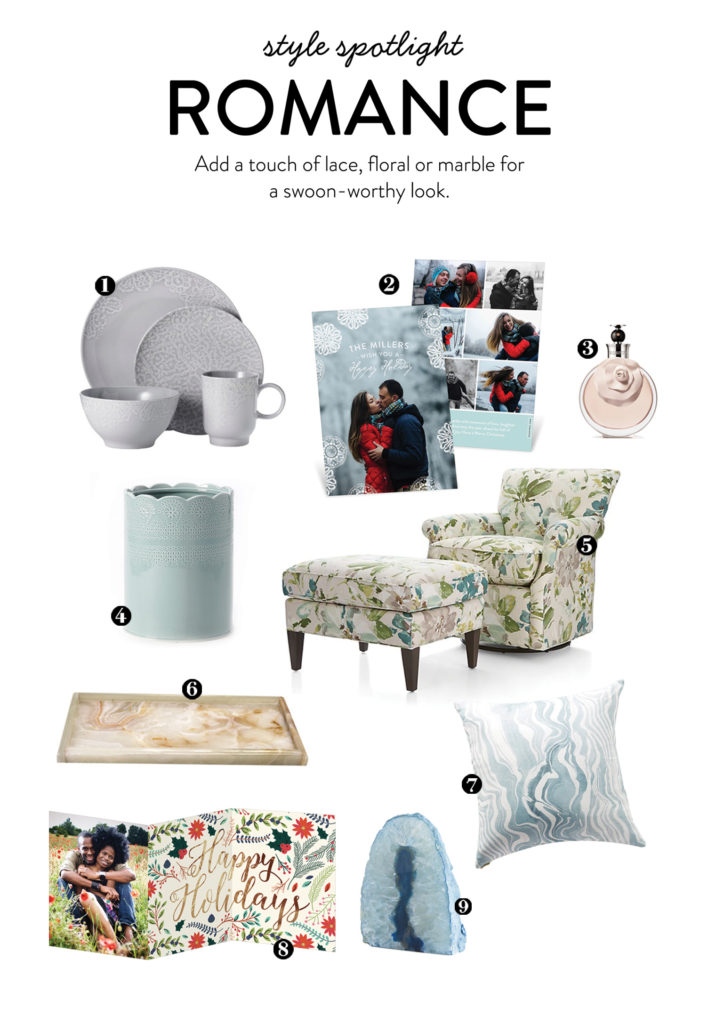 Shop the Trend!
No.1: Threshold 16-Piece Dinnerware Set, Target | No.2: Snowflake Story Christmas Cards, Pear Tree | No. 3: Valentina Eau de Parfum by Valentino, Nordstrom | No. 4: LC Lauren Conrad Lace Waste Basket, Kohl's | No. 5: Elyse 360 Swivel Glider, Crate & Barrel | No. 6: Marble Tray by Nature Home Decor, Wayfair | No. 7: Rebecca Atwood Marbled Strip Pillow, Anthropologie | No. 8: Poinsettia in Bloom Christmas Cards, Pear Tree | No. 9: Art is Long and Life is Quartz Lamp in Blue, ModCloth
Shop the entire 2016 holiday cards collection at Pear Tree for more trendy looks.