At Pear Tree, we value collaboration as an integral part of the design process. We know that some of the most beautiful, influential design is born from working with others and sharing in the inspiration. That's why today, we want to celebrate Sara Jensen,
Genevieve Gorder
's Creative Director and a truly dynamic artist.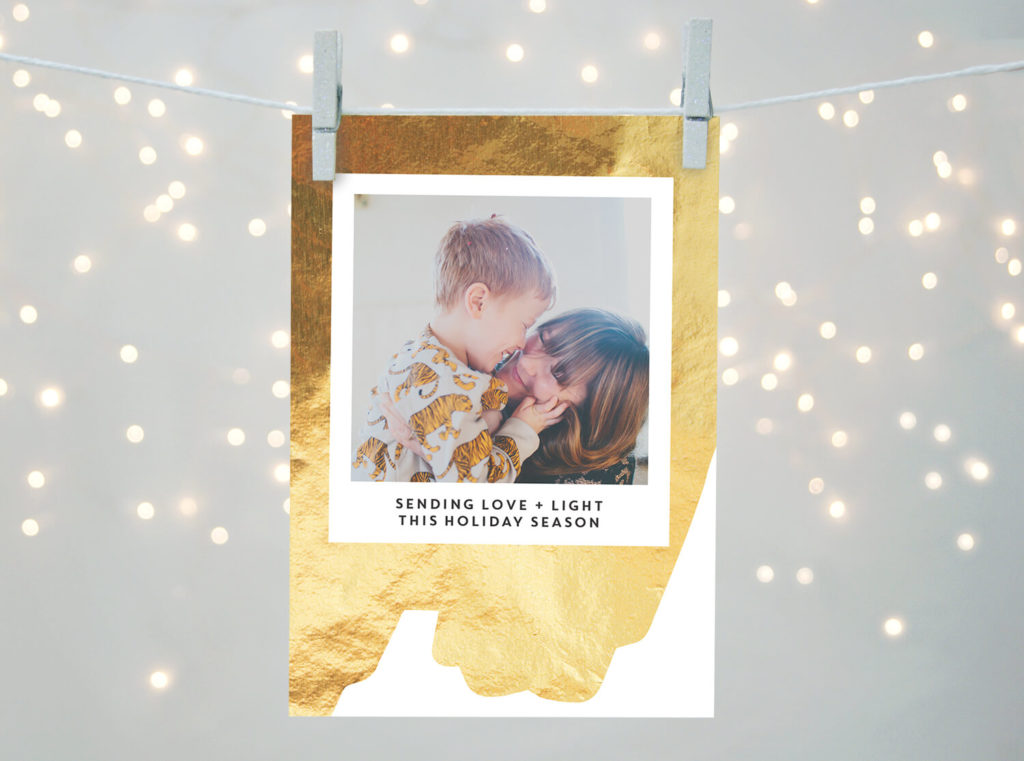 Sara's work shows us how beautiful design and real life imagery can come together to make something incredible. She is a true visionary who excels at combining graphic design that is both elegant and modern with family photos that tell a story in an unexpected way. Her eye for detail can inspire all of us to try something a little different with our Christmas cards this year.
Sara's touch is all over the designs in the Genevieve Gorder 2016 holiday collection, created exclusively for Pear Tree. This stunning collection makes it easy to create custom Christmas cards with that playful designer touch.
Here are just a few of the beautiful cards from our collection of Genevieve Gorder Christmas Cards, featuring Sara's own family and images.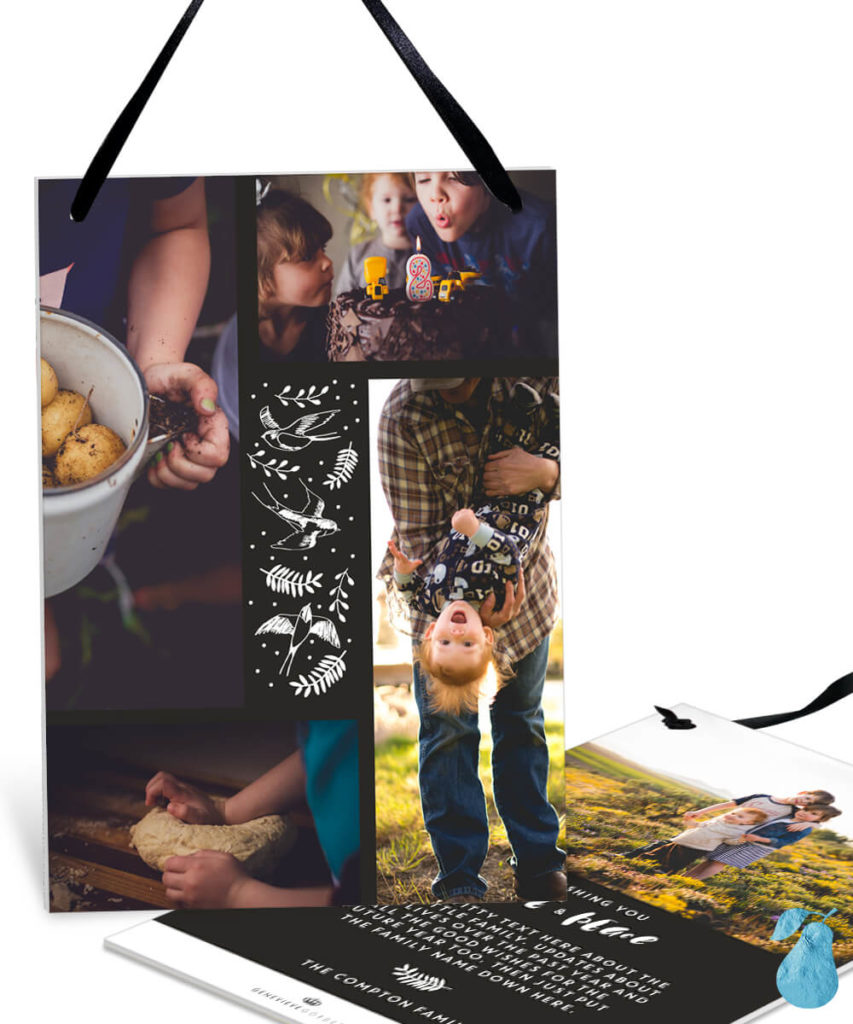 Birds of Peace is a card and ornament in one, letting you create a keepsake that your family can display year-round. Follow Sara's lead by creating a warm and inviting photo collage of your family living life as they always do: with love, joy, and a little silliness.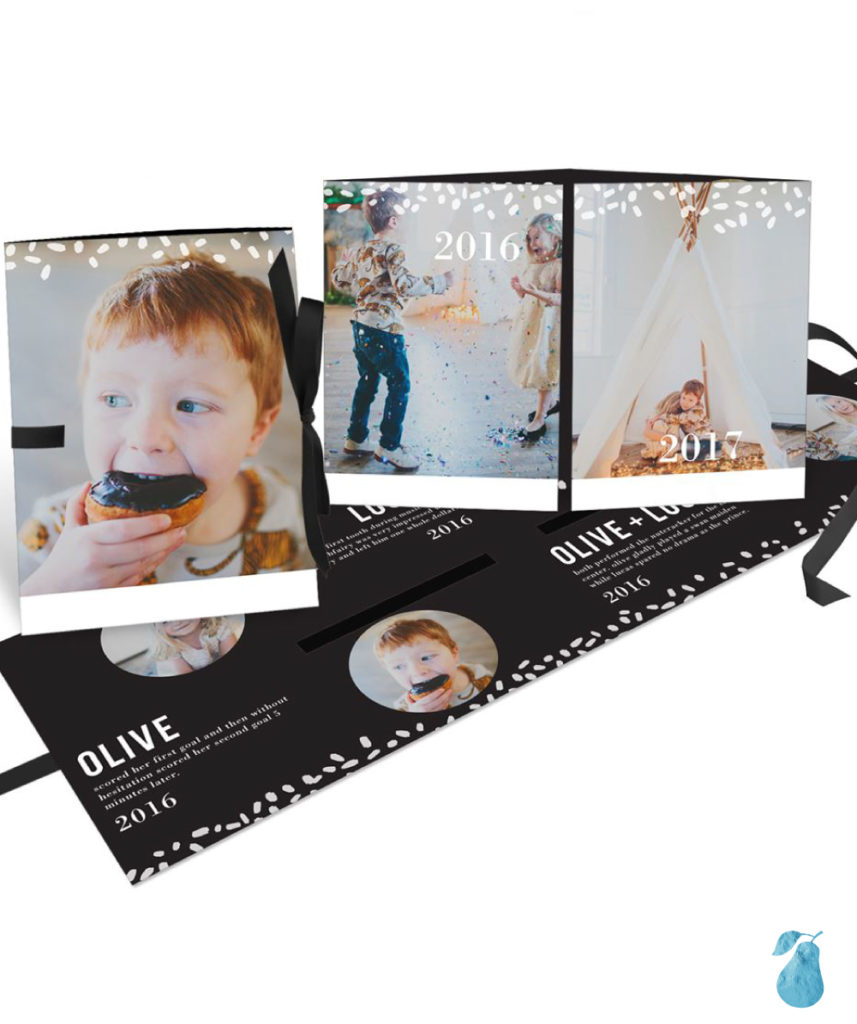 The Holiday Dash Ribbon Booklet opens like a gift to reveal your happy family moments inside. It is an ideal canvas for sharing family updates and sending heartfelt greetings to loved ones near and far. These cards invite your custom touch to make a totally personal statement!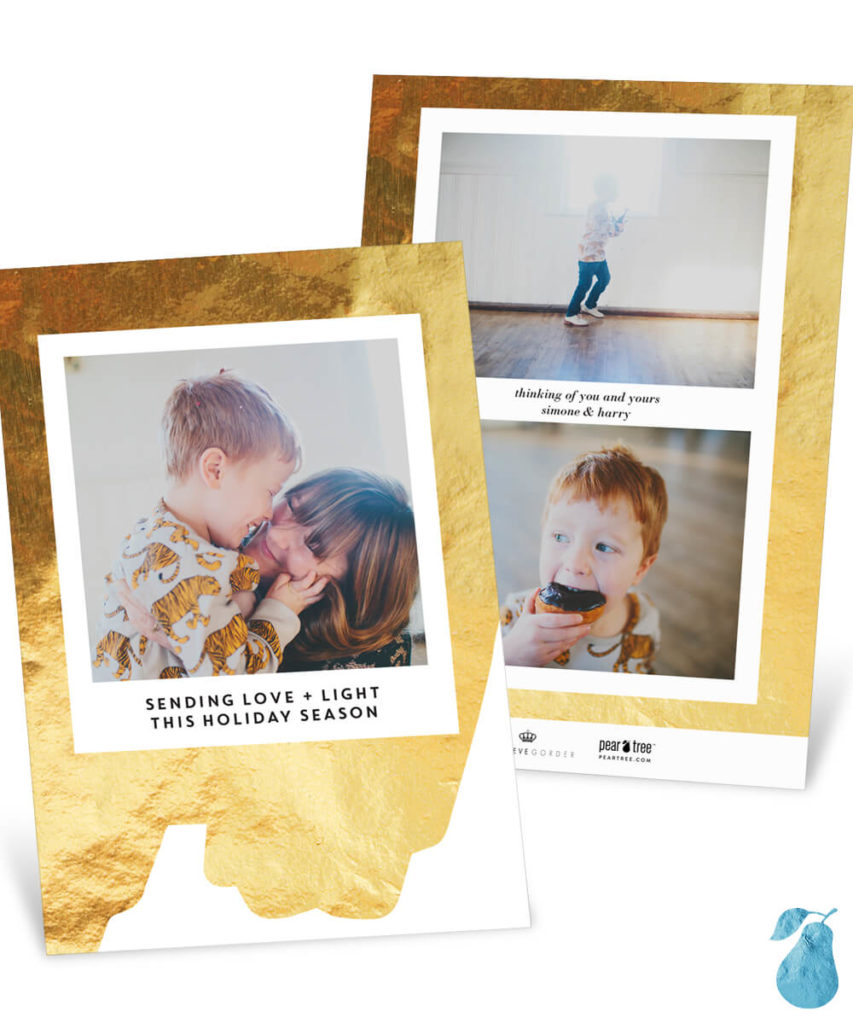 Foil Swash blends a vintage feel — check out that great Polaroid picture shape on the front! — with a glamorous splash of metallic. These cards are equal parts elegant and modern, letting your photos create exactly the mood you're looking for. Choose from red, gold, or rose gold foil to complement your photos.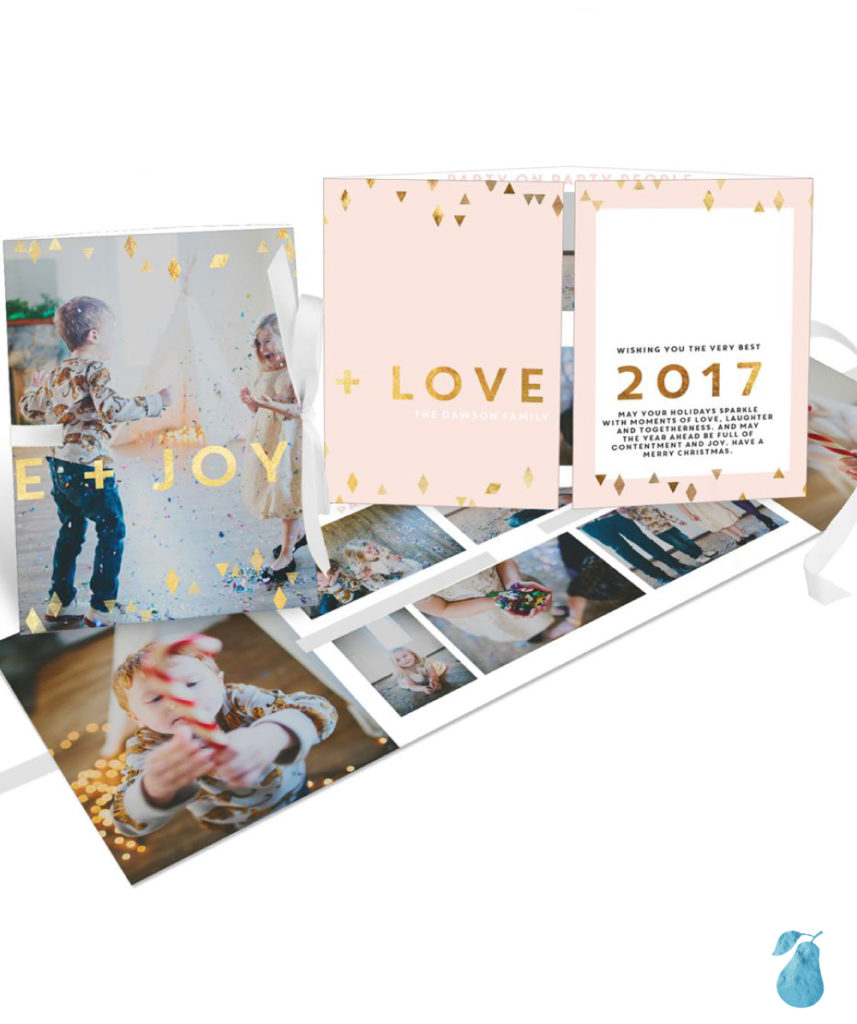 Another multi-panel card, the Peace Joy Love Ribbon Booklet blends simple colors and geometric shapes into a truly unique and lovely design. Sara shows us how to take this template to the next level with energetic, artistic photos of her beautiful family celebrating the holidays.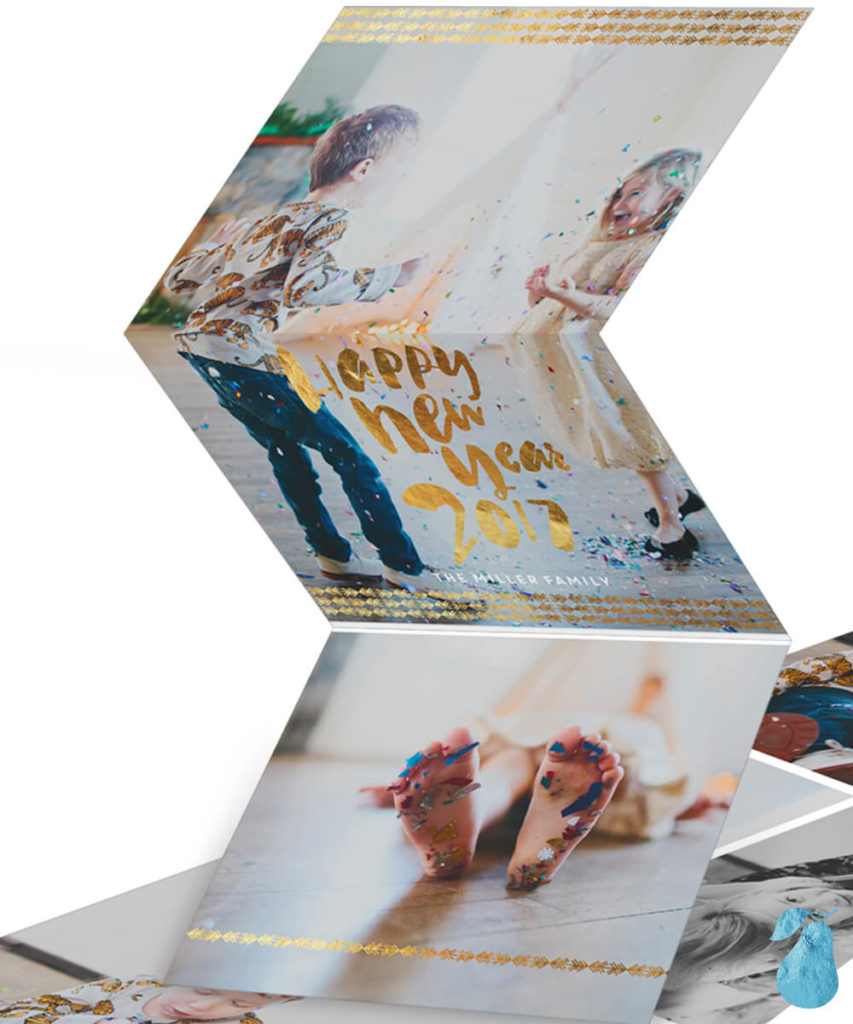 Really let your pictures shine on the New Year Trifold card, which features space for six of your favorite photos. Sara again shows us how to make this design totally personal with images that aren't your run-of-the-mill portrait studio shots. Be a little daring with your photos this year to make an unexpectedly warm, real and fun impact!
Make sure to check out all of Sara Jensen's beautiful work at her website and her blog. Thank you for sharing your creativity and gorgeous family with Pear Tree!