Christmas is almost here! If you are like so many of us, you really want to send Christmas cards this year but worry you're out of time. Fear not! Pear Tree is here to save you time when you need it most. We are once again offering a hand-selected group of
Guaranteed Delivery
cards that can still be yours in time for the festivities!
The Guaranteed Delivery cards bear our promise to arrive in only two days. They are simple to personalize but still boast the same great design as all our products. Place your order by 2 p.m. Eastern and select 2-day shipping to have the cards in your hands before you even know it!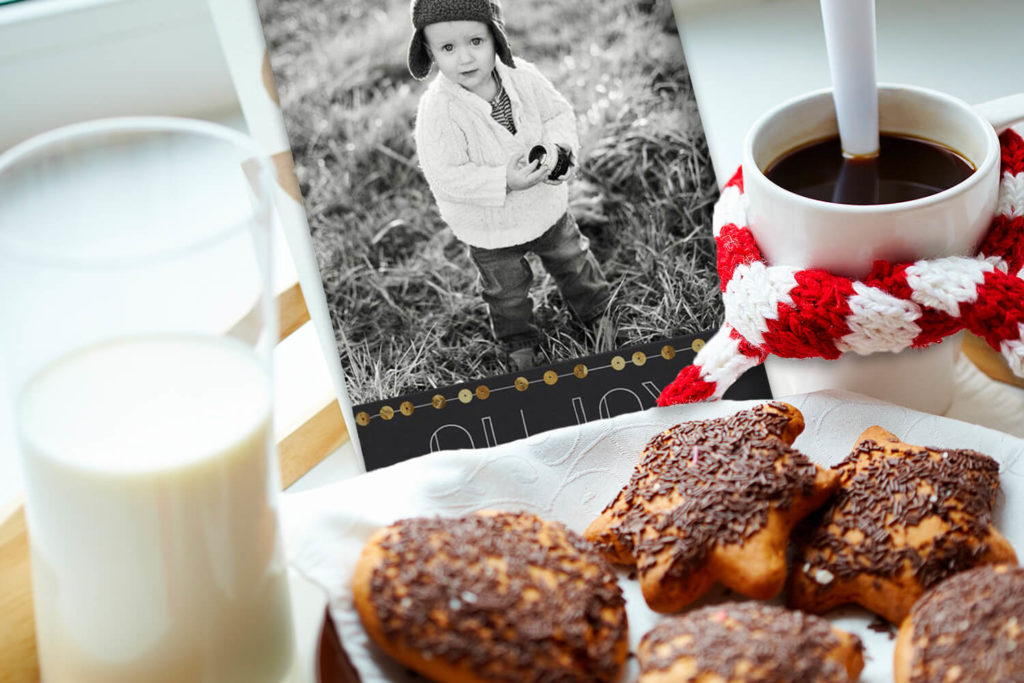 Our selection of Guaranteed Delivery cards are sure to delight your loved ones with their beautifully crafted designs and the same attention to detail you have come to expect from Pear Tree. Like all our unique Christmas cards, these templates are customizable and printed on the finest quality paper sure to make your cards stand out. Easy does not have to mean boring!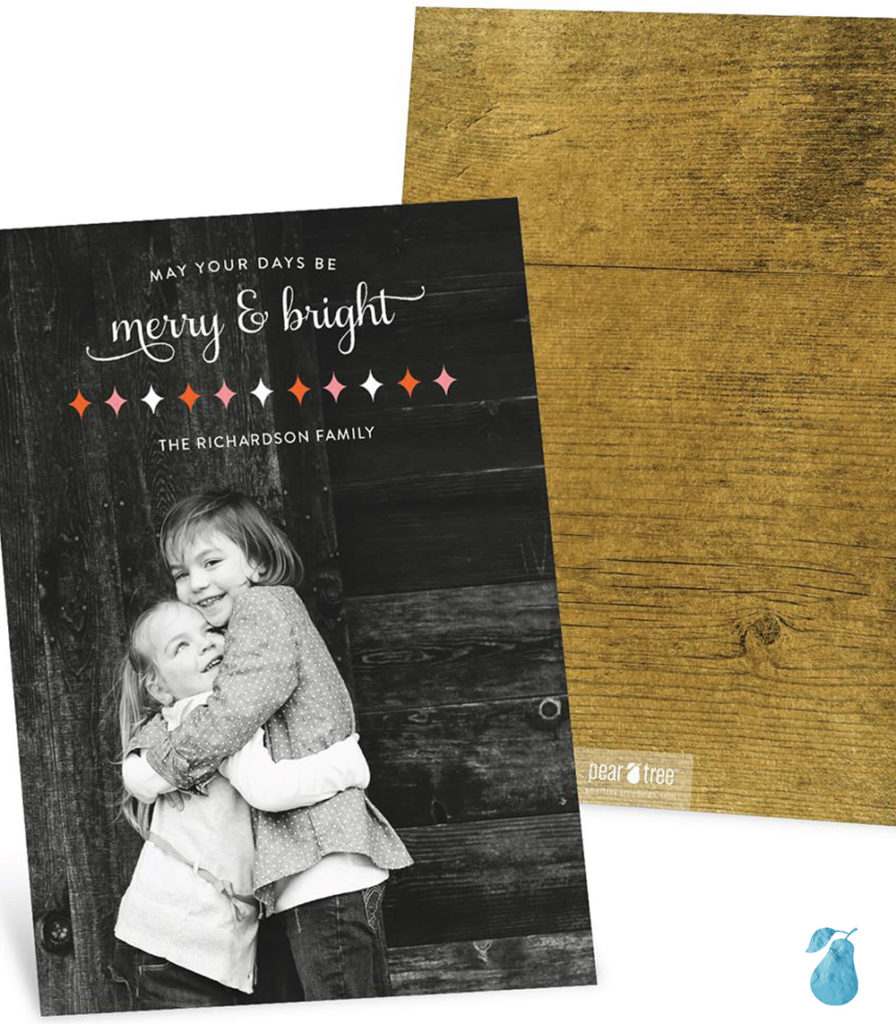 The Diamond Decor design is a simple showcase for your favorite holiday photo. Spend as much or as little time as you want personalizing details. You can select the colors on the diamonds to match the shades in your photo or leave them as is in warm shades of red, white, and peach. Pick from four greetings and — bam! — your card is ready to order. What could be easier?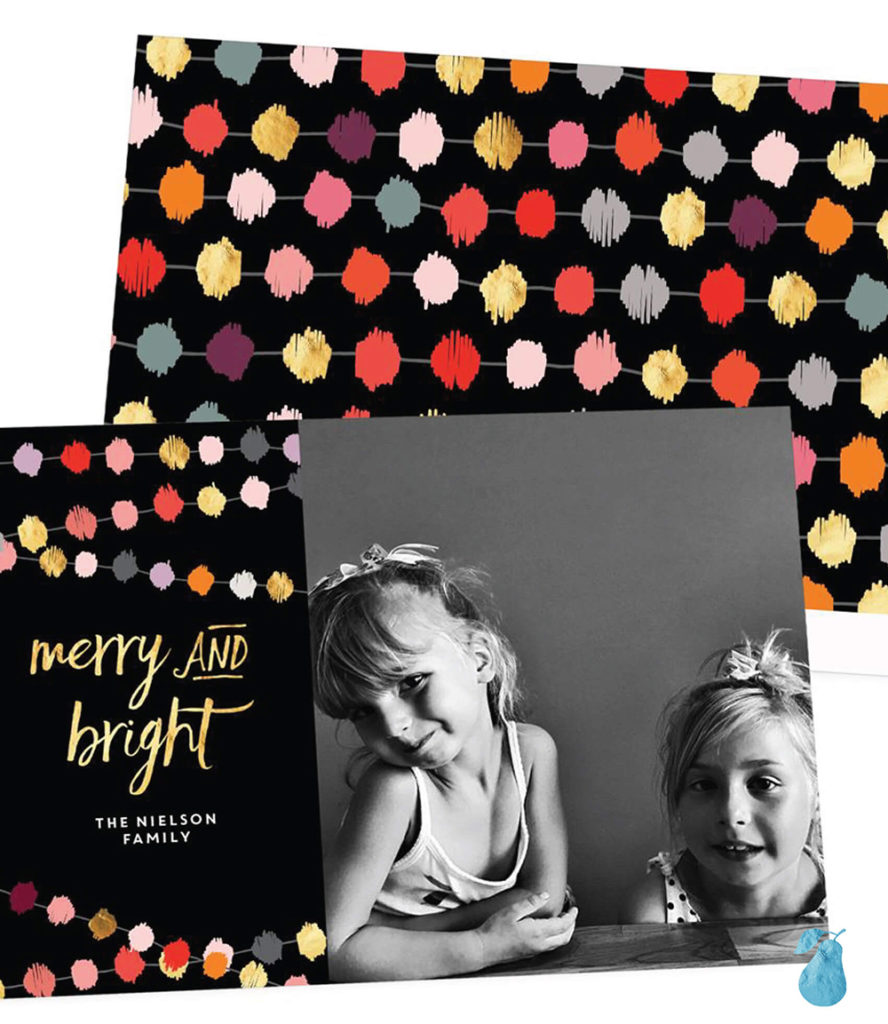 Are you looking for something fun and classic with a modern edge? The Pom Pom Garland card is totally perfect for what you need — and best of all, it can be in your hands in two days! It features a bright, exuberant design that is ready in an instant. Simply upload a photo, customize your family's name, and it's complete. You can also choose from two different patterns for the back, either the same pom pom design as the front or a geometrical gold diamond pattern.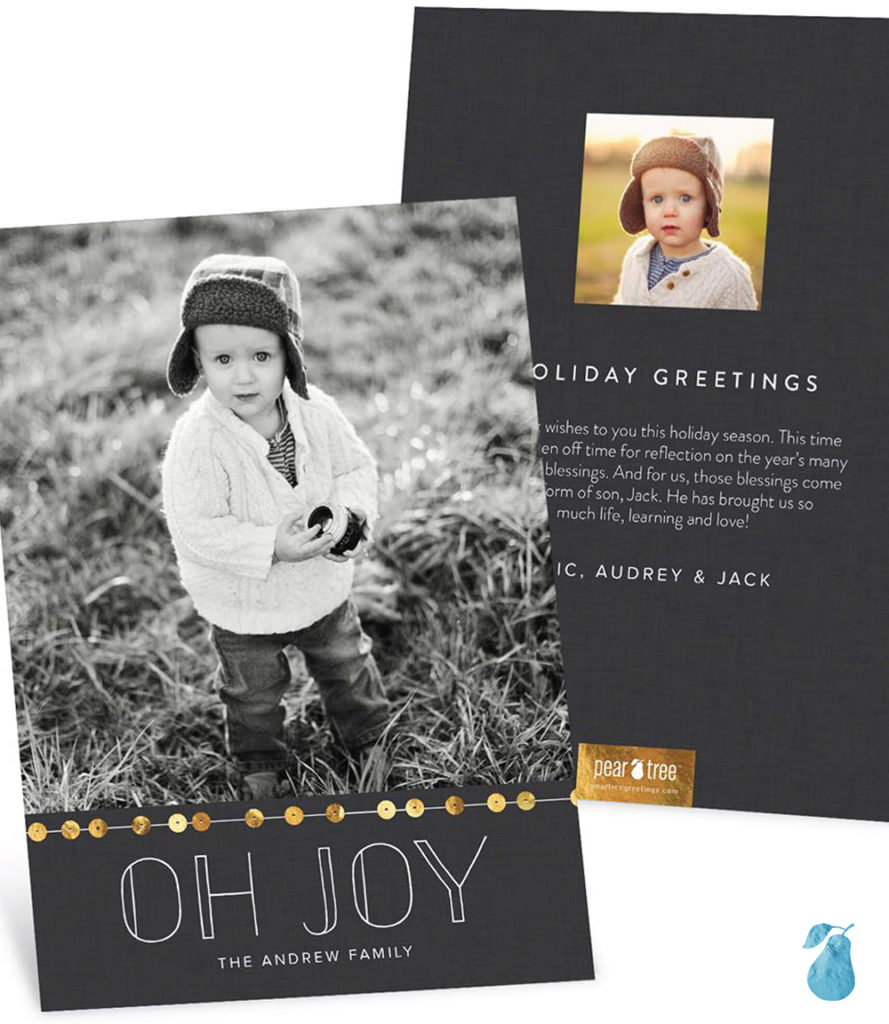 If you want something even more customizable, reach for the String of Sequins template. This design lets you create a quick, easy card with a splash of glam. Upload two pictures — a larger one for the front, a smaller one for the back — and type up a note from the heart. Your card will feel like a labor of love but still arrive with two-day shipping!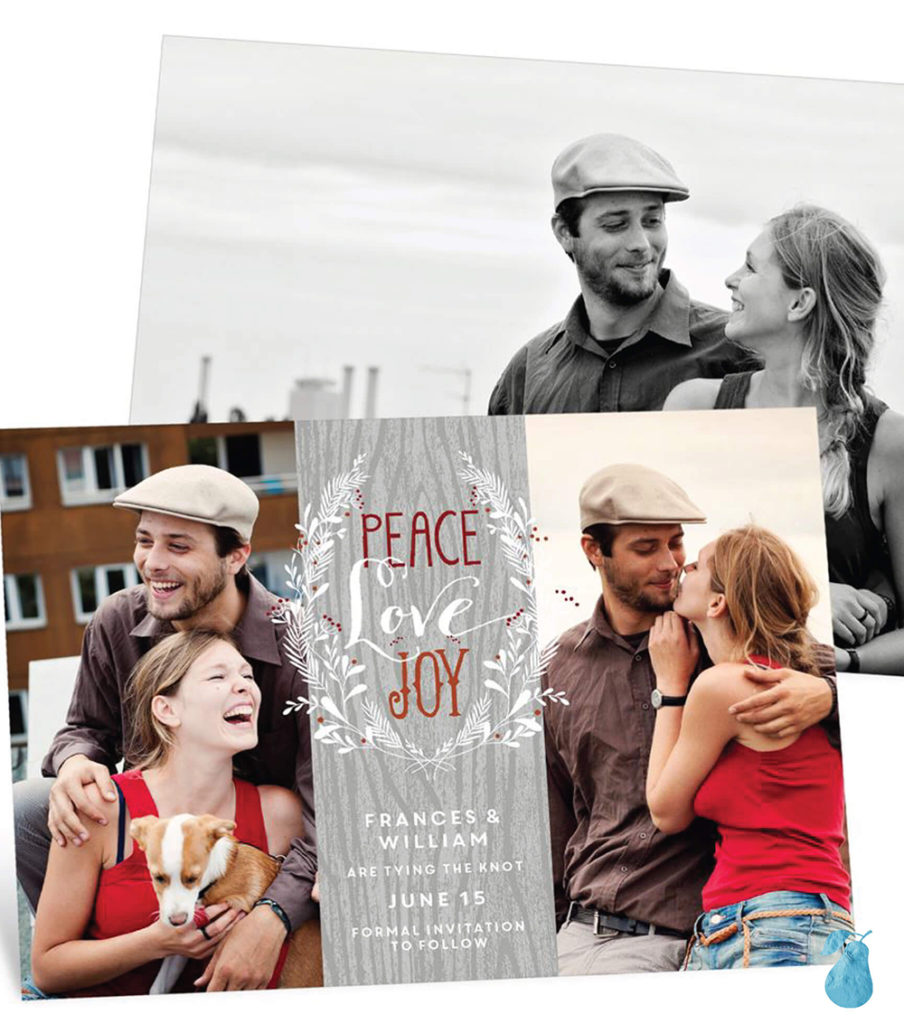 Getting married soon? You can send a combination holiday card/save the date through our Guaranteed Delivery collection. We adore the Love & Joy design with its natural details and delicate color palette. Customize the names and date and upload three photos for a festive, memorable greeting that will get everyone excited for your upcoming nuptials.
These cards — and all the others in the collection — feature the same award-winning designs as everything at Pear Tree, so you never have to sacrifice quality for speed. Act soon — Guaranteed Delivery cards are only available until December 21!