The graduate deserves a special keepsake; something they'll be proud to display long after graduation.
Photo signature posters
are fun for any grad to put out at their graduation party and display long after the celebration.
Here's a 3-step guide for using a photo signature poster and making it something the grad will never forget!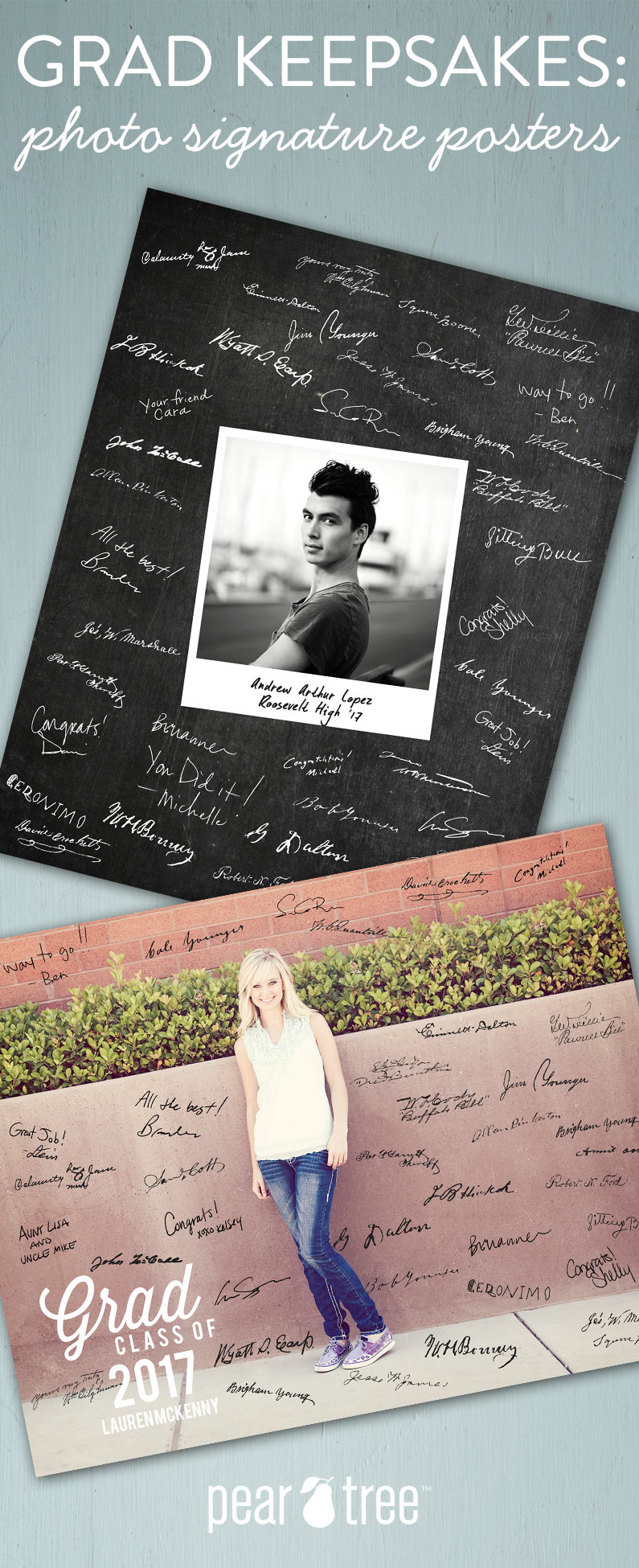 Step 1. Party Guest Book
Replacing the guest book with a signature poster is a great idea for standing out from the rest of the parties and leaving a lasting impression on the party guests. Display the poster prominently at the party and ask people to sign it as they come and go or create a sign to set next to the poster to remind people.
Step 2. Have it Framed
Now that it has all those awesome signatures all over it, it's time to frame it. You can find frames at your local hobby store or you can have it professionally framed to make sure it's absolutely perfect. Professional framing can be expensive, so stick with the hobby store if you're on a budget.
Step 3. Make it a Gift
Give the framed poster to your grad as a final graduation gift. This unique keepsake will be a meaningful gift they'll cherish for a very long time, and you'll feel as though you were able to be a part of making one more lasting memory for them to take wherever they go.
Helpful Tip: If you don't want any signatures to get cut off when framing the poster, pick your frame and matte first. You can still keep the frame a surprise but place the poster inside the matte (or a temporary matte) so there is a border around the poster. This will force people to sign within the exposed portion of the poster and you'll be sure to get all the signatures within the framed area.
Photo Signature Posters shown: Snapshot Photo Signature Poster and Fave Photo Signature Poster