You know how every fall you tell yourself you're going to send a super cute greeting card this holiday season? And somehow September turns into December and once again you're rushing to pick one out? Oh, we know how it is.
Christmas cards are wonderful but New Year's cards are just as awesome for sharing some holiday cheer and heartfelt wishes with friends and family. They're bright, beautiful and lots of fun to personalize. Take a look!

Faux gold foil turns this Simply New Year – New Year Card into a little party tucked inside an envelope with "Happiest New Year" written in beautiful script lettering across your photo and gold sequence surrounding your message on the back.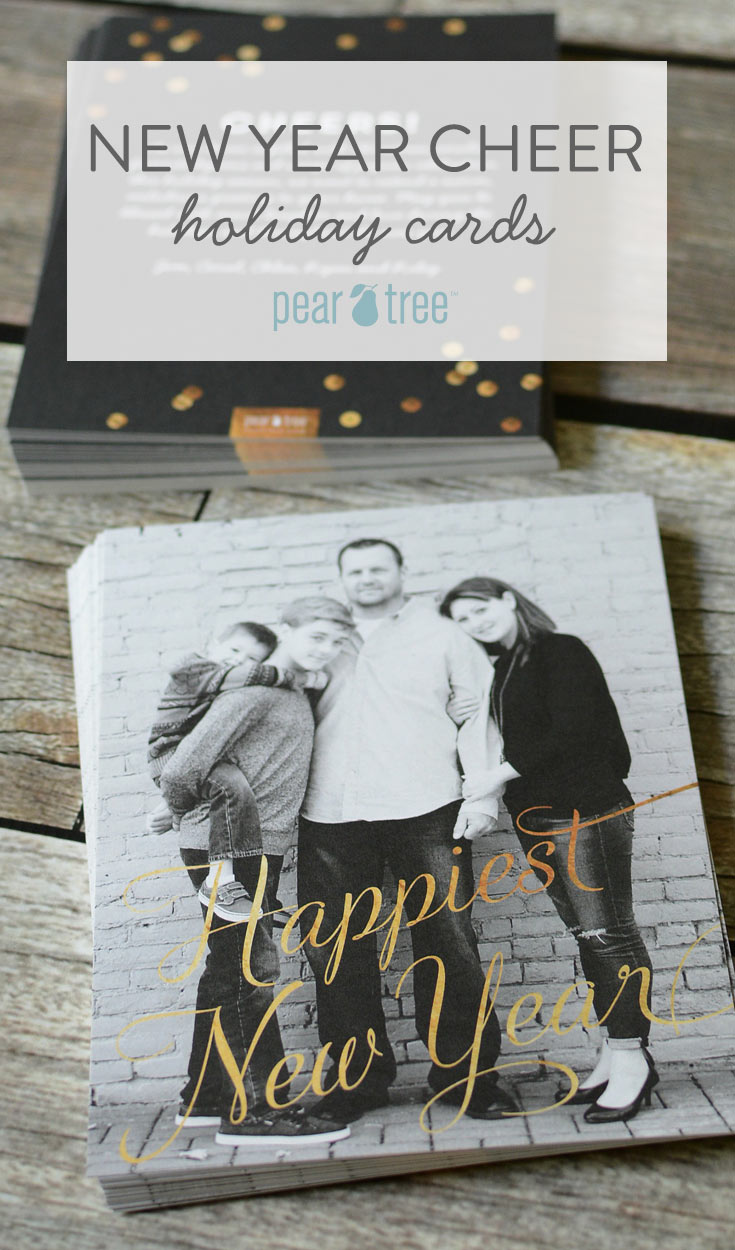 What we love about the trifold is that there's plenty of room for your photos and holiday message plus it's fun for recipients to display at home. The Our Tribe Trifold New Year Card shown here uses a stroke of faux gold foil to grab attention and full-size photos to make people smile.