Be bold. Be bright. Be you! You're no ordinary family and ordinary holiday cards just won't cut it. All that style and personality needs a greeting that lets every family member shine. Find the design that everyone will love then personalize it to make it completely your own. A one-of-a-kind card for a one-of-a-kind family!

A typography design that grabs attention! The Wonderful Time Christmas Cards feature your photo next to "It's the Most Wonderful Time of the Year" in faux rose gold foil. The back features more photos and room for your holiday message.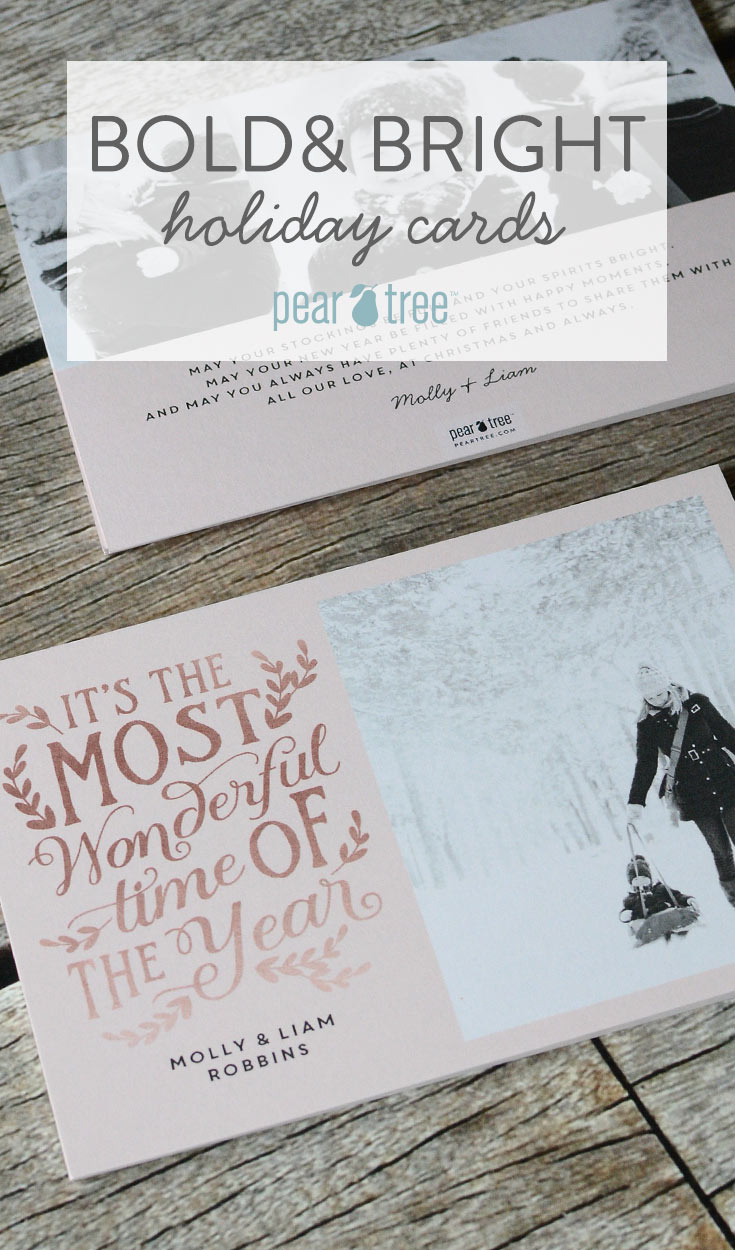 Steer your holidays in the right direction with these Faux Foil Direction Christmas Cards featuring a sleek arrow pattern in faux gold foil with your photo below. The back features another photo and your holiday message.