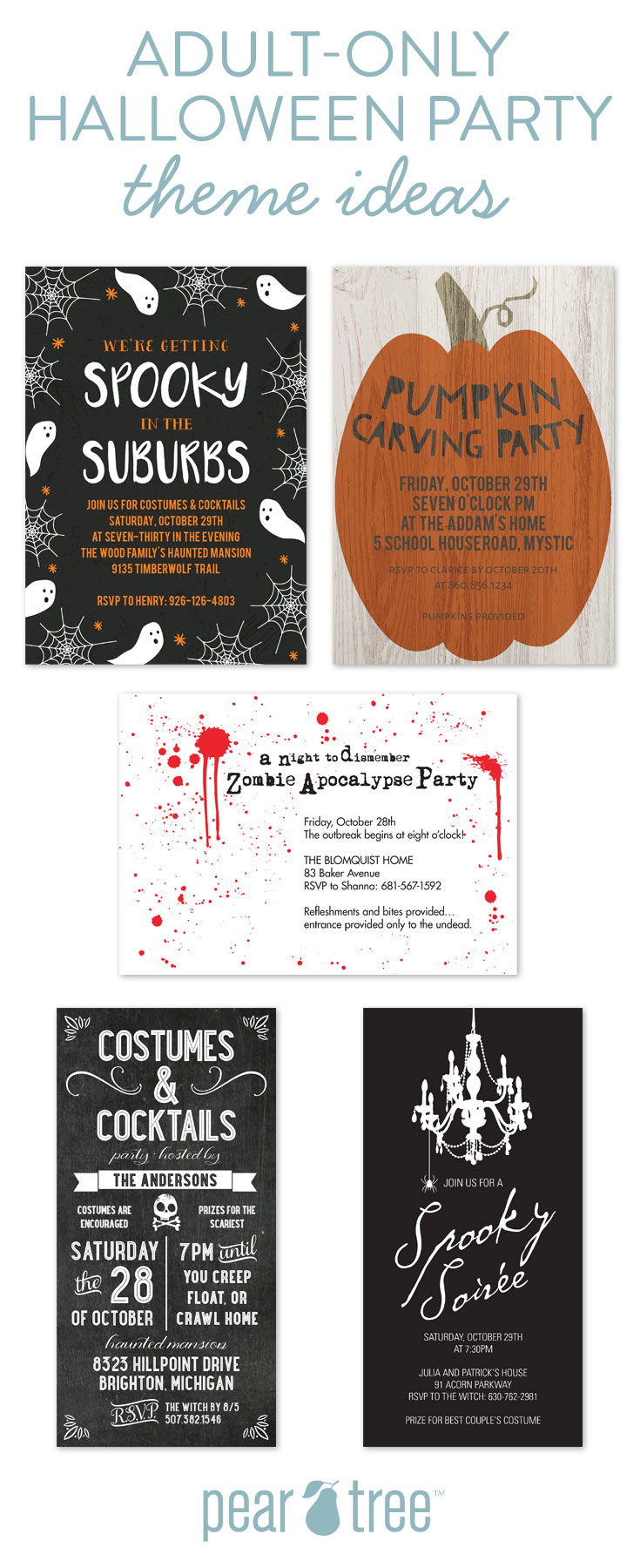 Classy Pumpkin Carving Party
Nothing too scary about this Halloween party theme except maybe if you mix alcohol with carving tools…things could get bloody. Just don't get any on these beautiful party invitations!
Zombie Apocalypse Party
Some consider this a great Halloween party theme while others think of it as more of drill for the eventual zombie takeover. Who are we to judge? Besides, we're positive the undead also appreciate a good party.
A Spooky Soirée
A chance to get fancy, drink some spirits and enjoy an evening of fun after dark. A séance perhaps, maybe a silent auction or a sinfully delicious dinner party? These classy Halloween party invitations are sure to entrap a few party guests.
Spooky in the Suburbs
Are you throwing together the ultimate haunted basement, garage or backyard? Invite all the ghouls and goblins from your neighborhood for a screaming good time!
Costumes and Cocktails
Who doesn't love a good costume? A fair amount of people, actually…but that's what the alcohol is for! Be sure to add some incentive on you costume party invitations like prize for best-dressed or even just free beer should do the trick.
Looking for something else? Don't forget to check out all of our Halloween Party Invitations at Pear Tree!