My good friend Marni enlisted my help for her daughter's 5th birthday party. As the mom of two boys, it was so much fun to be involved in the planning of a GIRL party! Since her birthday is in the summer we wanted to find something fun to do outdoors, and we landed on doing an outdoor movie night. Her daughter loves movies, especially at movie theaters, so we wanted to bring that experience to their backyard.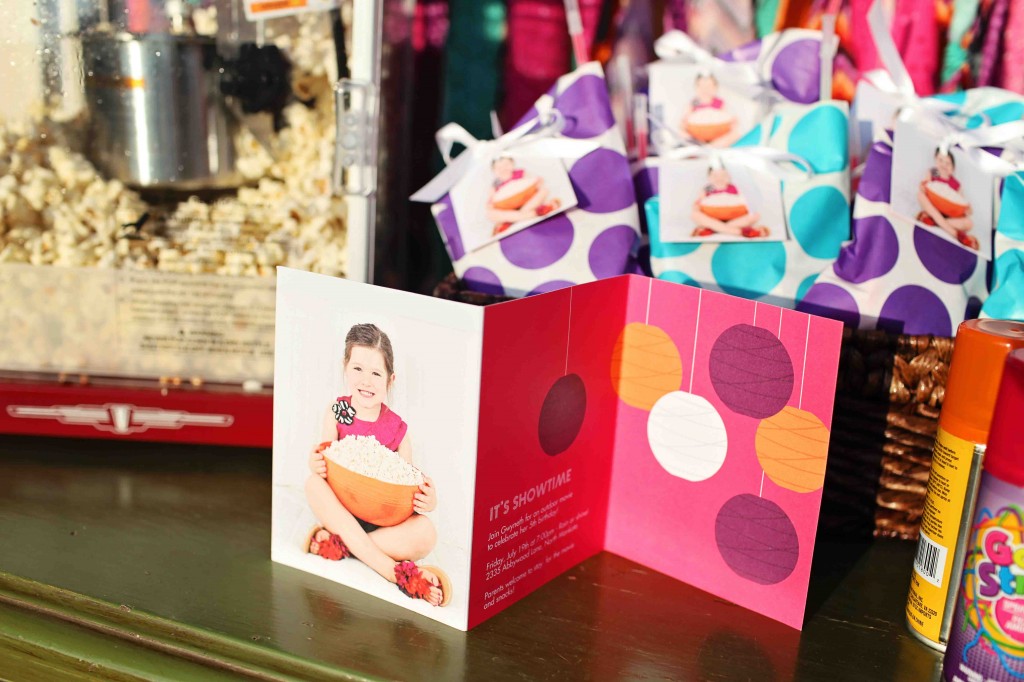 We found the perfect invitation, Glowing Affair Photo Trifold Party Invitations, which gave us the flexibility to change colors, fonts and text so we could make it fit our theme. We changed the main text to read, "IT'S SHOWTIME!" For the photo we had a little mini photo session with the perfect prop, popcorn. Pretty sure Gwyneth had a great time, and it really helped set the stage for the party! Turns out the invitations inspired a lot of our outdoor movie party ideas, including the decorations, colors and activities.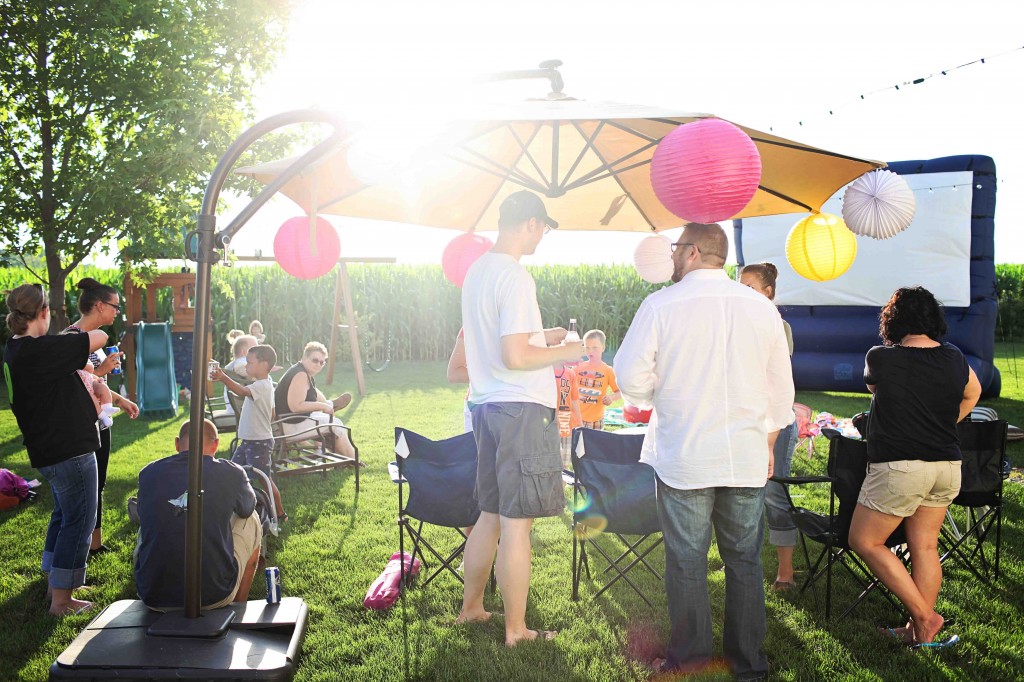 Even before choosing the invitation we knew we wanted lanterns and lights hanging around the yard. Pinterest had LOTS of ideas for this, some not so realistic, but we threw some up here and there, and it definitely added a little element of 'party' to the backyard.
Related posts: