Friends, family and fireworks are the best parts of 4th of July party! We love throwing parties and thought it would be fun to have a picnic for our team to share all of our 4th of July ideas with you. Now you can have a patriotic party that is just as great!
We chose some of our favorite products to help set the mood for our red, white and blue theme, and created some new party decorations (which you can download here) to add some flair to this party. It all starts with an invite, so we chose our Stamped Fonts Party Invitations and changed the colors to red and blue. (Check out our party invitations collection for more 4th of July ideas.) We also repurposed our I Do Stripes Wedding Favor Tags into some fun tags for our milk bottles, which we filled with festive red and blue beverages.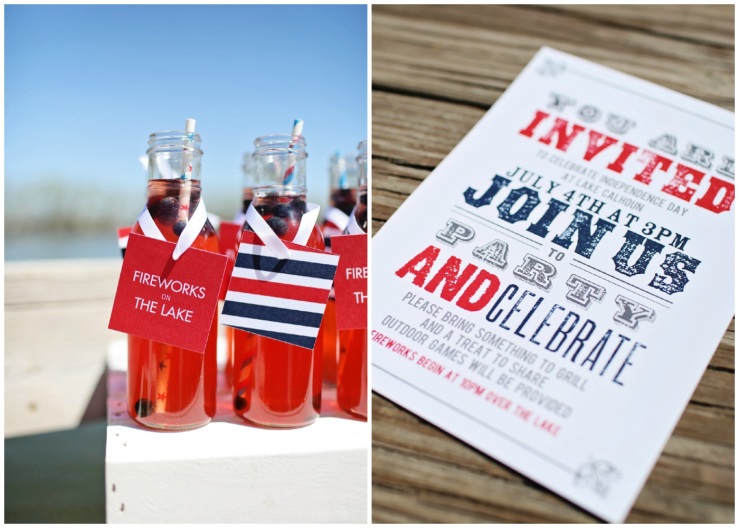 Like most of our team parties, this one was pot-luck style. In order to get all of the essentials needed at a 4th of July party we asked each team member to bring a few specific items, using their creativity, of course! As you can see, they did pretty well! All the essentials made it: hot dogs, deviled eggs, baked beans, macaroni salad, fruit and some other fun things! We held our picnic at a nearby lake, and dressed our table with a red tablecloth and our free printable banner. The beautiful scenery became our backdrop and the weather could not have been better for a picnic!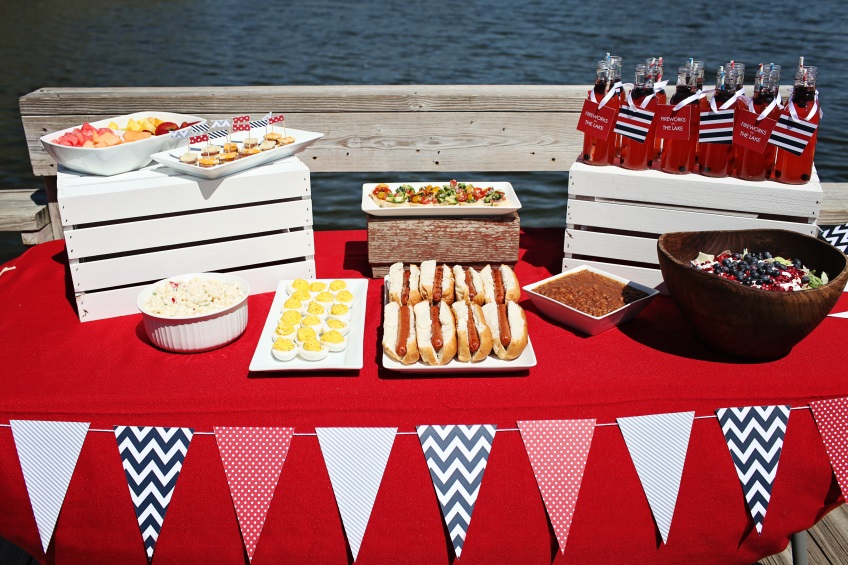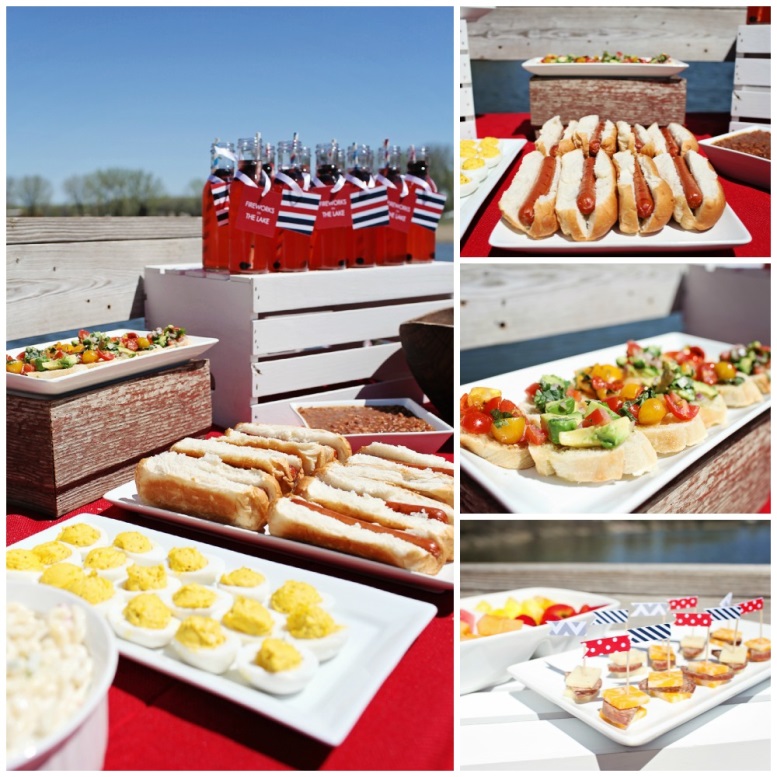 Continue reading →
Related posts: