The Christmas season is upon us and over the past few weeks we have seen many beautiful holiday cards from you, our customers, filter through our office. It's always so fun for us to see which cards and trends are the most popular with you. This year, we have seen a definite winner and it is FOIL!! Our real foil stamped Christmas cards as well as our Faux Foil Christmas cards are the top selling and we are excited to share with you our top 5 holiday card designs.
1. Golden Greeting Christmas Cards is our top selling Christmas card design! The added shine of the faux foil on the front is beautiful when combined with your favorite photo. Then, the back of the card can be filled with Instagram photos. Love.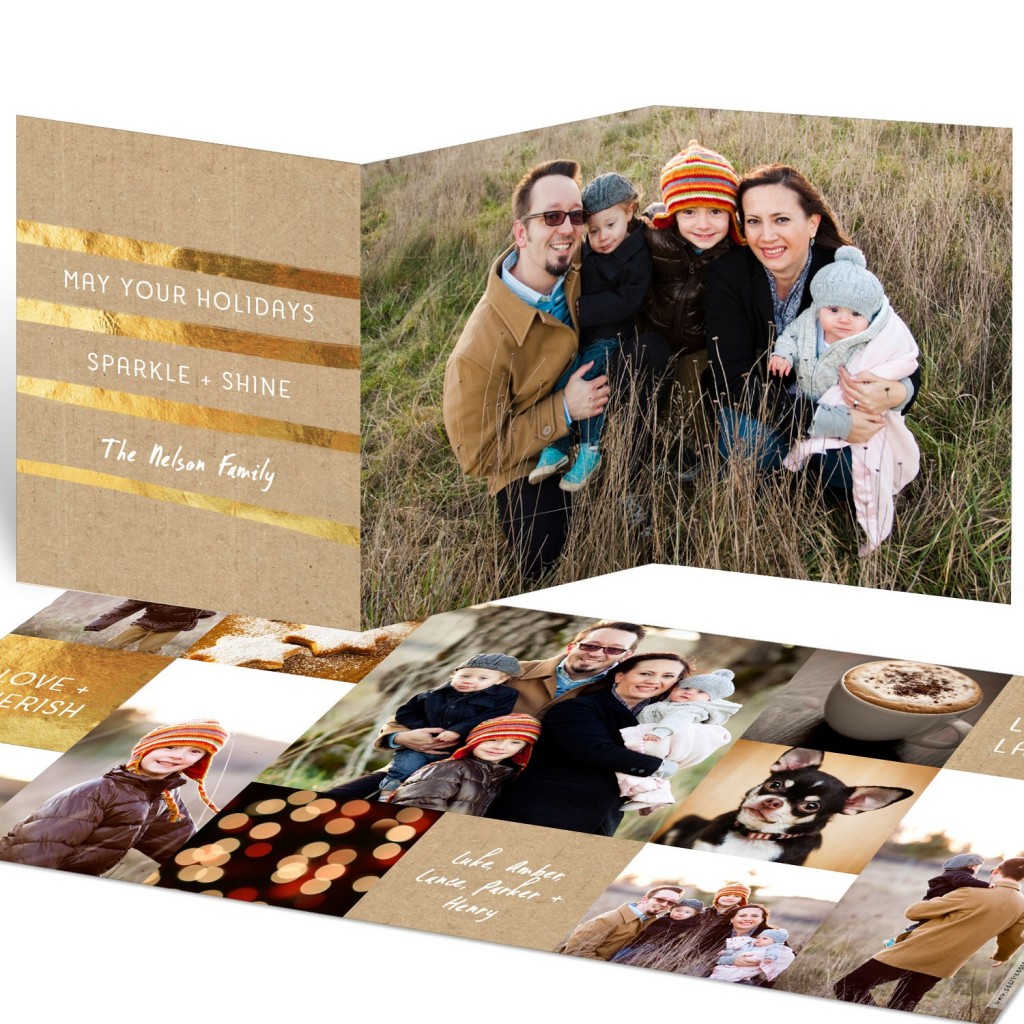 2. Shining Bright Foil Christmas Cards is our top selling real foil Christmas card design. This card uses typography as the design with "Be Merry, Be Bright" in real stamped foil that has four foil options available – gold, glitter gold, silver and red. You can personalize the back with your favorite color and add a holiday message about your year.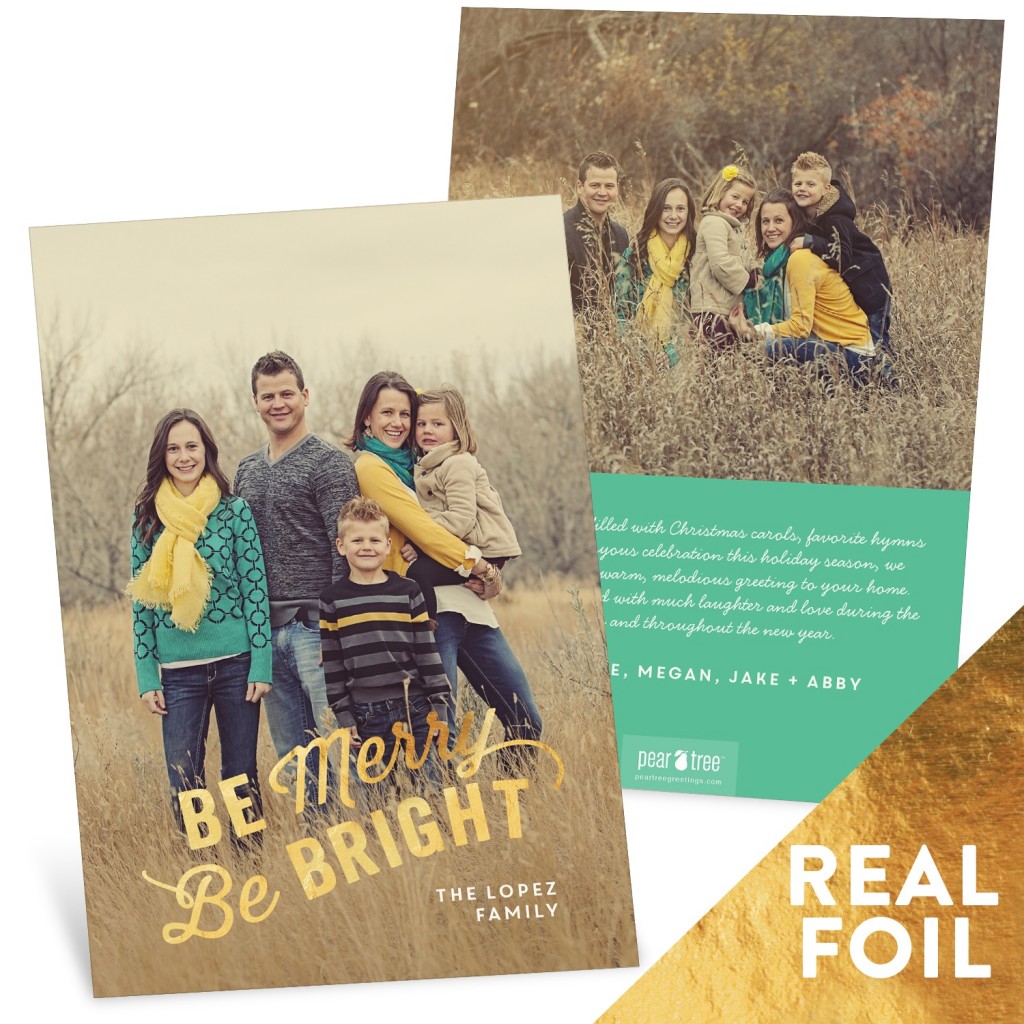 Related posts: