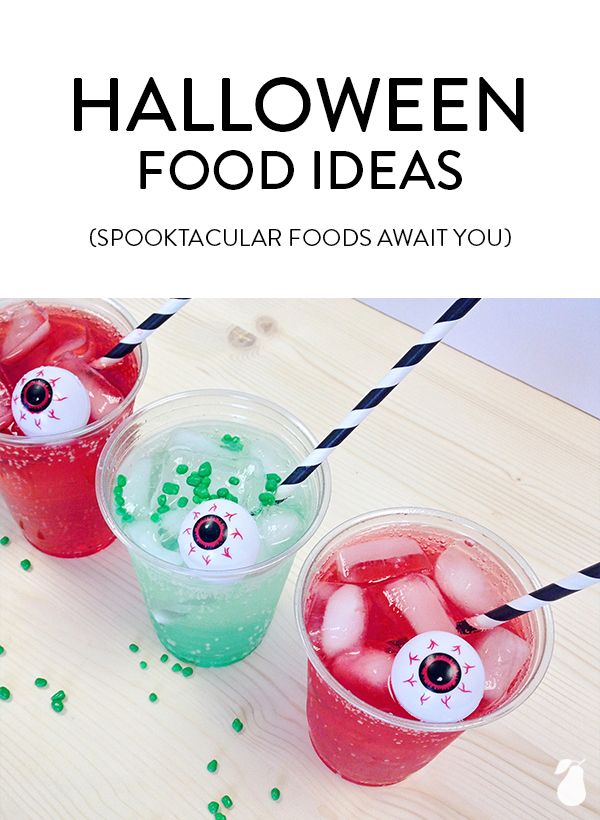 It's an annual event—Pear Tree employees' get-together to celebrate the spooktacular Halloween Holiday. Start planning your Halloween party by gathering the Halloween invitations, party decorations and Halloween food ideas. We've brainstormed, pinned and pulled out all of our creativity to bring you the best Halloween food ideas ever. So keep reading, if you dare!
Lost Zombie Eye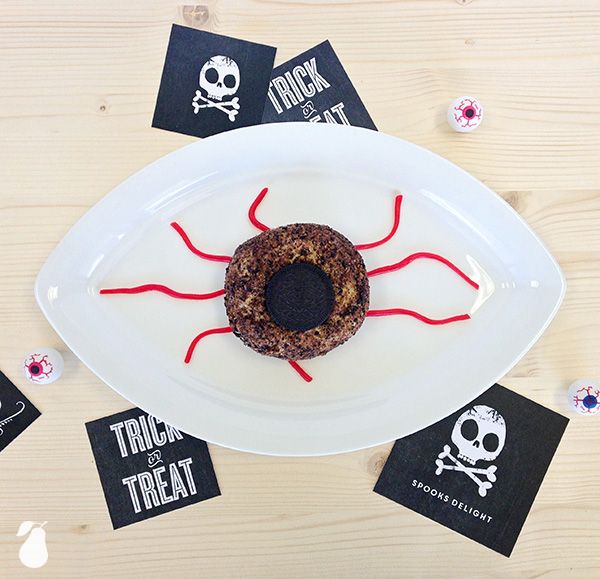 Find your favorite cheese ball recipe and prepare it on an eye-shaped plate! We used an Oreo for the pupil and pull and peel licorice for the eye veins. This lost eye will spook your guests at your Halloween gathering.
Popcorn Potion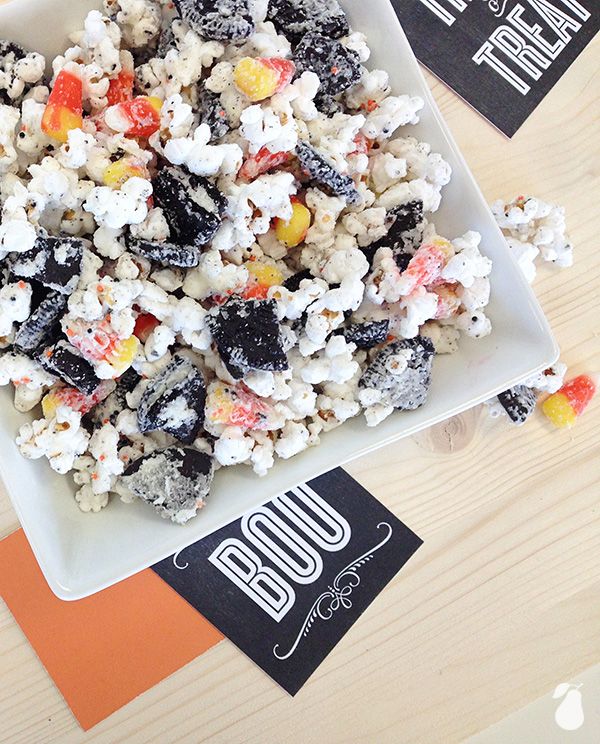 This popcorn is an easy sweet treat for any get-together. Pop white popcorn, drizzle melted white chocolate over the top, add Halloween sprinkles, crushed Oreos, and candy corn. Mix it up, chill it for 5 minutes and your Popcorn Potion is ready to serve. Your guests will be snacking on this treat all night long.