When it came time to plan my daughter's 4th birthday party, I knew that she would love the idea of a princess party. The inspiration for our princess party ideas all started with one of our newest invitation designs, A Princess Like Me Kids Birthday Invitations. This girl's birthday invitation was great because I could customize the dress, hair, skin and background color on the card to look like my daughter.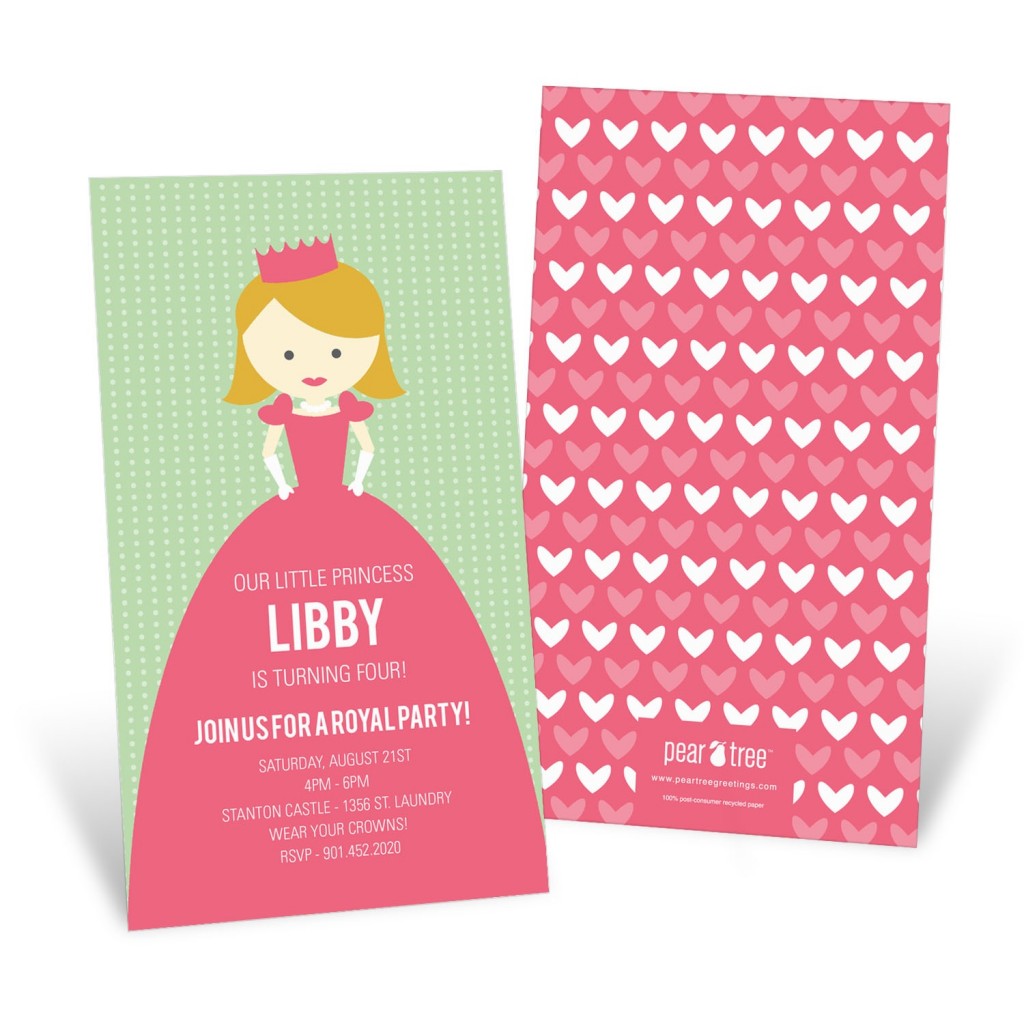 What princess party would be complete without a castle? We knew it was a must-have, so my sister and I worked to collect boxes, stacked and decorated them to create a large castle that was placed on the front porch. We painted the castle white and draped a flag banner across the top, made from paint swatches. The girls entered the castle by walking through our front door!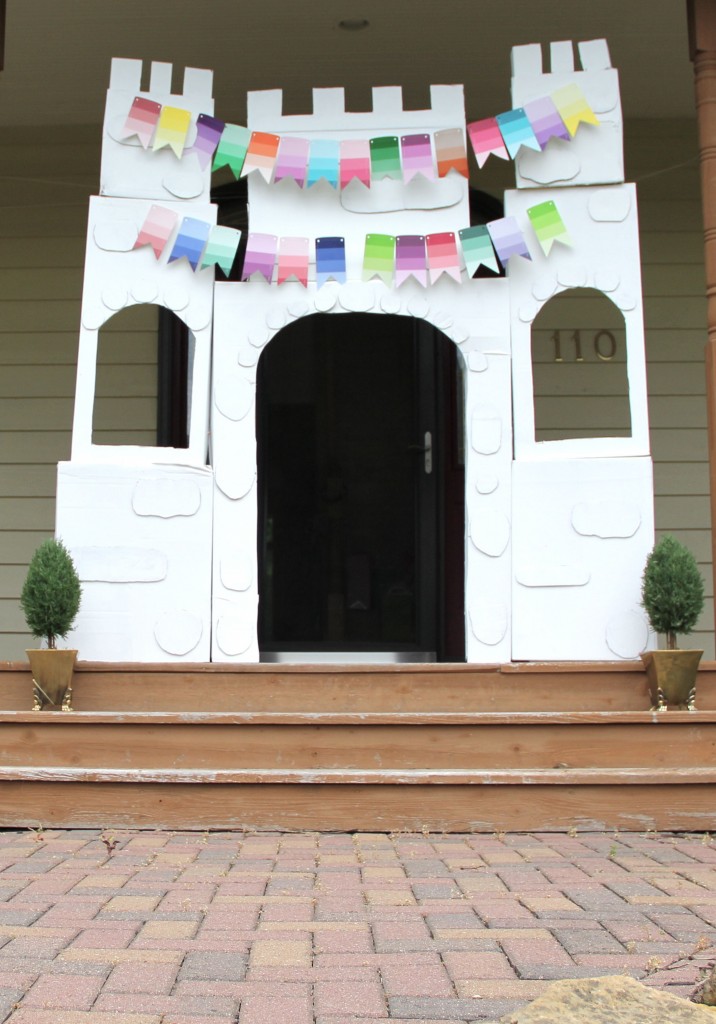 For party activities, the girls made their own princess necklaces out of jewel-colored beads, and played a spin on the classic birthday game, 'Pin the Lips on the Frog.'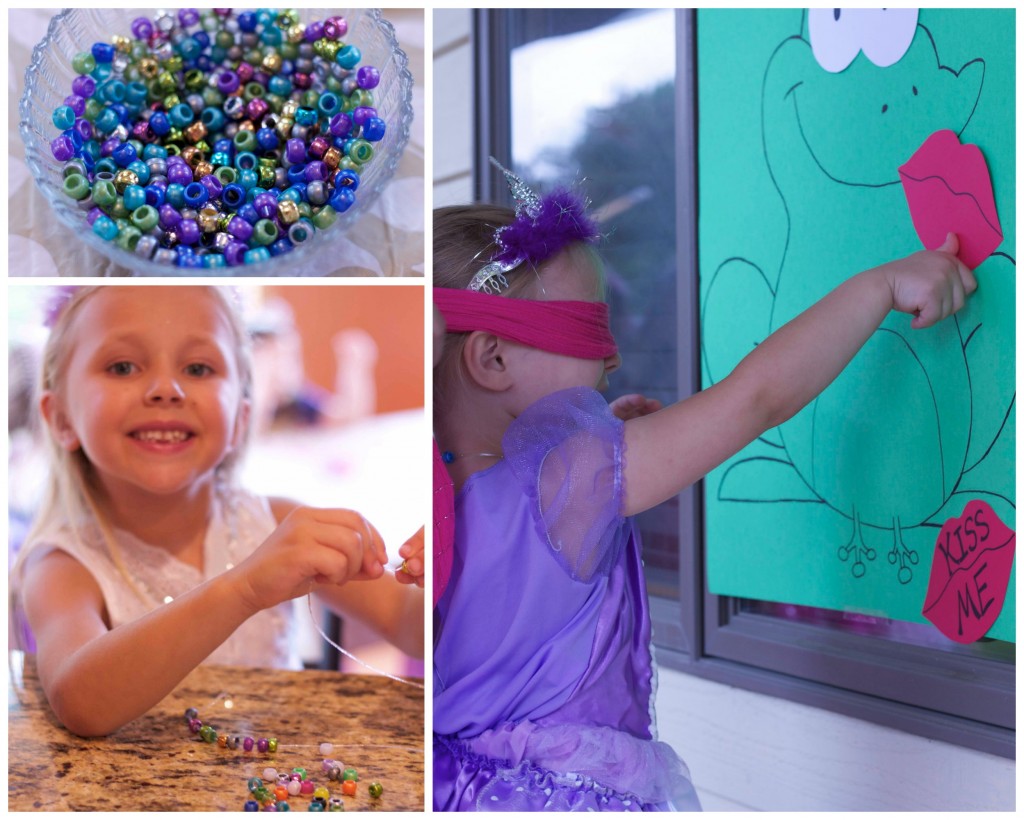 The final decorative challenge was to create an ice cream stand. Thanks to my handy brother-in-law, we were able to create one out of a wood pallet, and draped a lace tablecloth over the top to create a canopy. A Princess Like Me Kids Party Decorations were used to create a banner that we hung across the top. We also used them as coasters for the ice cream toppings, which were all color-coordinated to match, of course!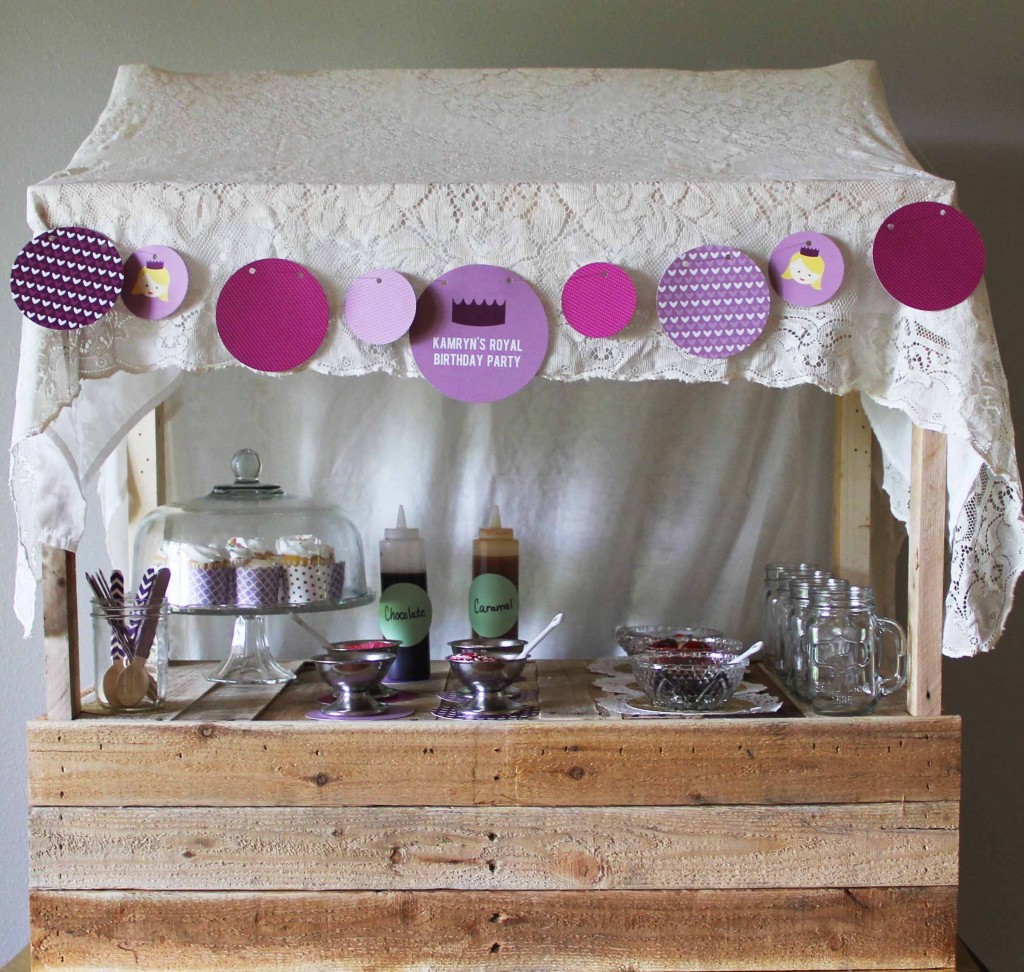 Continue reading →
Related posts: