When it came time to plan my son Miles' 2nd birthday, it didn't take long to come up with a theme. At the tender age of 2, the boy is OBSESSED with anything related to sports. To narrow down the infinite list of possible sports themes, I chose the one that we're most familiar with: baseball. My husband played baseball growing up, throughout college and still plays today, so I had plenty of baseball party ideas to get me started. Plus, with baseball season just starting, it was perfect timing!
For the invite, I chose Pear Tree's Baseball All Star Kids Birthday Invitations. I loved that they were simple, featured a picture of Miles and were a unique shape that would stand out in the mail. The coordinating address labels carried the theme through to the envelope and were just as adorable. Additional Tip: On the invitation ask guests to wear their favorite baseball jersey to the party for added fun. My guests knew my love for 'theme-ing' and did it without being told. It was awesome!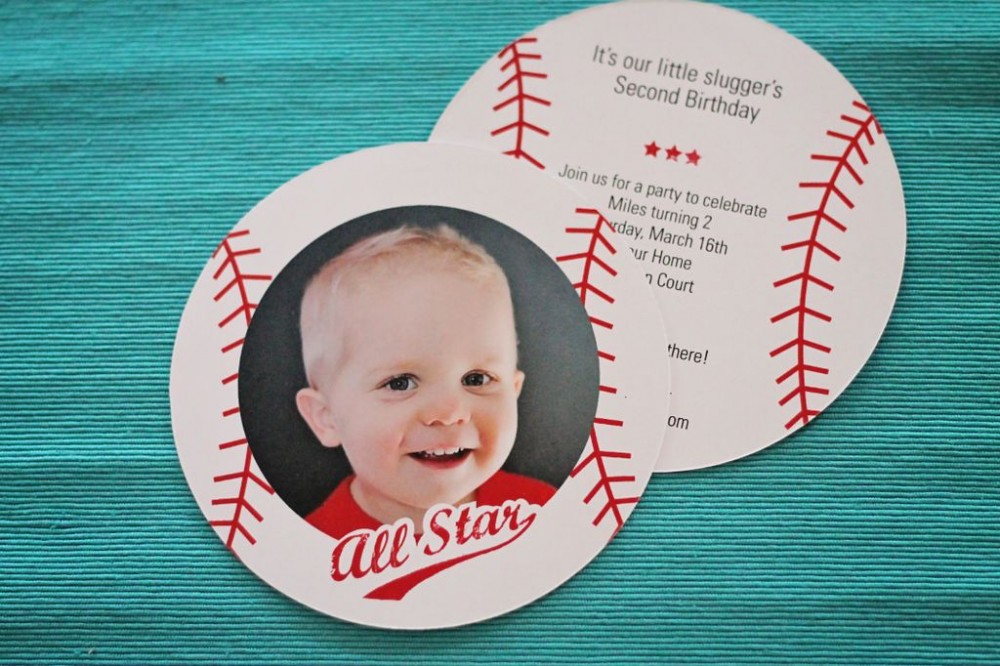 For the decor, I used red and aqua to create the overall look I was going for. For the table, I purchased a red tablecloth at the local Dollar Store and used a table runner I already had to dress it up. For the centerpiece, I took a simple clear vase and filled it with baseballs, both of which I had lying around the house. I opted for new baseballs for the centerpiece but you could definitely utilize used baseballs to give the party a more vintage feel.