Finding Walden is one of our beloved Pearistas. She just had her son's fifth birthday party and used Pear Tree Greetings to set the tone for the party. Her party is full of kids birthday party ideas so be sure to visit her blog for the full party.
Joshua just turned five, you guys. Five feels so huge! It really feels like just yesterday I was planning his Super Mario Super Birthday Party but no, nope. I was recently tasked with planning a FIFTH birthday party.
Pear Tree Greetings has some perfect Superhero Birthday Invitations in their kids' birthday invitations line right now, and I knew that they would help me give Joshua a superhero birthday party with a twist. Invites! Ordered! BAM!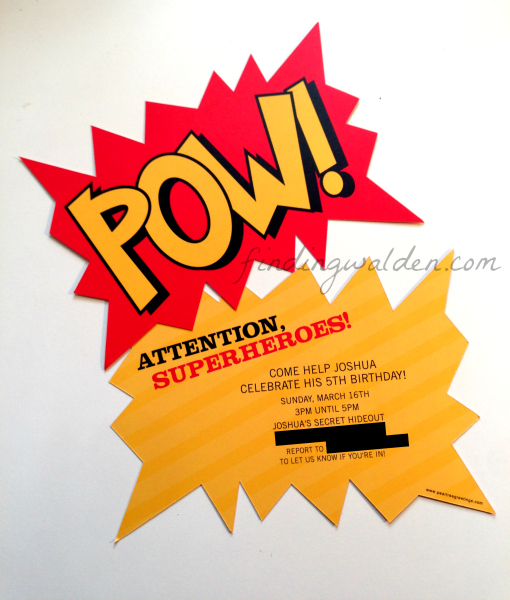 I also threw some Superhero Thank You cards into the cart so that we can practice teaching gratitude and penmanship. (Being thankful and sensory practice! BOOM!)
And then I fell into full on party planning psychosis on Pinterest and we started the busiest month ever. EVER.
While I was browsing the Pear Tree site, I saw that they've recently launched a line of kids' party decor and scoped it out. I found kids party decorations that matched the superhero invites and a coordinating set with a slightly different style. I bought them both and threw in some searching for heros favor tags for good measure.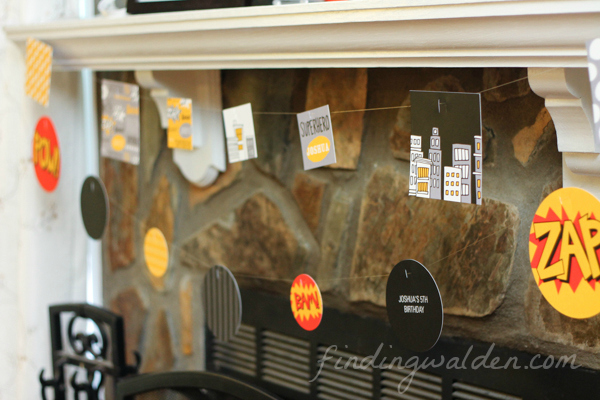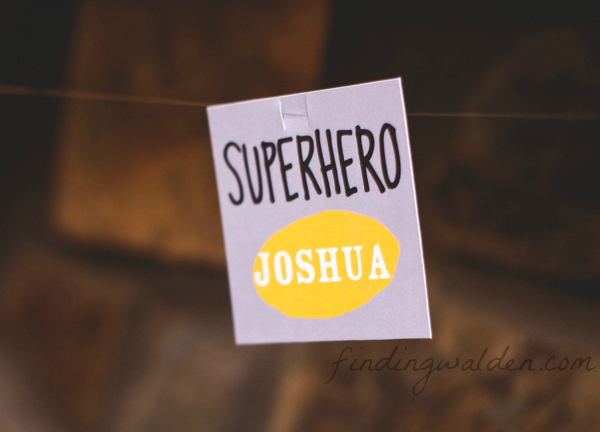 Related posts: