We had our first official snowfall of the winter this week, which means that my husband's garden has gone from being officially "on its last legs" to officially "dead."  It's been six weeks since our last tomato and although by this time I'm tired of eating kale and brussel sprouts, it still makes me sad.  Five or six months (at best) until our next fresh greens, which translates to five or six months of grocery store produce.  Not that our grocery store and local food co-op don't stock the good stuff.  It's just that once you've eaten straight from the garden it's a hard adjustment going back.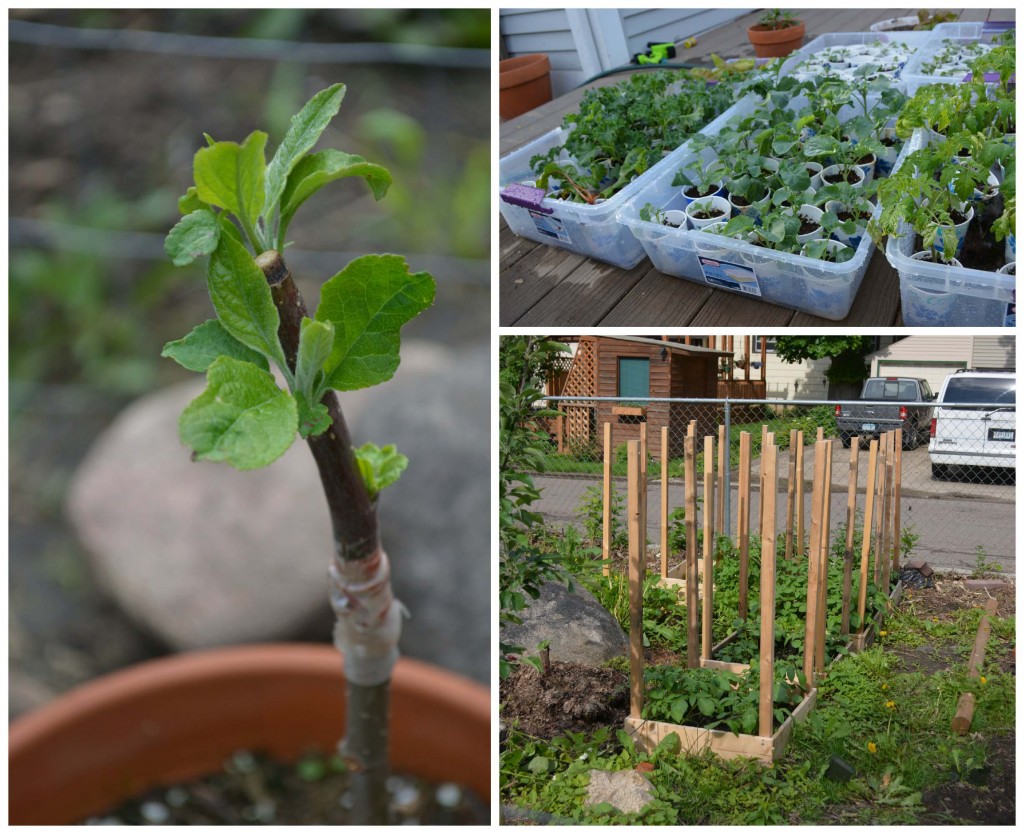 Andrew's been taking the loss particularly hard.  We'll talk while he's cooking in the evening and without warning he'll transition from chatting about how our days went to lamenting our lack of fresh apples and heirloom veggies.
I still don't get his fixation with heirlooms, and it drives him crazy.
"What is there not to understand?" he asked the other night.  "You of all people should get this."
I'm not a Foodie (though I've eaten enough meals to know his are better than average!), and I pointed this out.
"It's not about being a Foodie or not being a Foodie.  It's about having a love and a…respect, I suppose, for something unique."
And he's right.  I, of all people, should understand.
Related posts: