Figuring out what to write on your
Christmas cards
every year can be difficult. The blank box with the blinking cursor grows larger and larger, in direct proportion to the pressure you're feeling to make your message sincere, inspiring and funny all at the same time. Our advice to you? Just relax and write the way you talk to your friends. Here are five examples of Christmas letters that are long and newsy, but not obnoxious. Maybe you can use one of these approaches to get started on your own Christmas letter.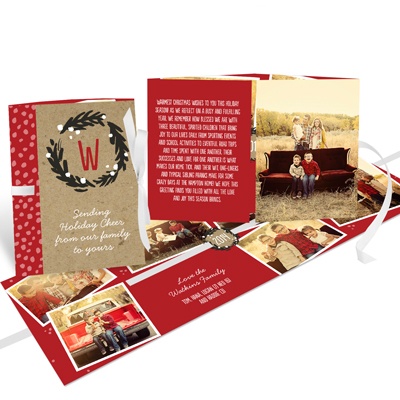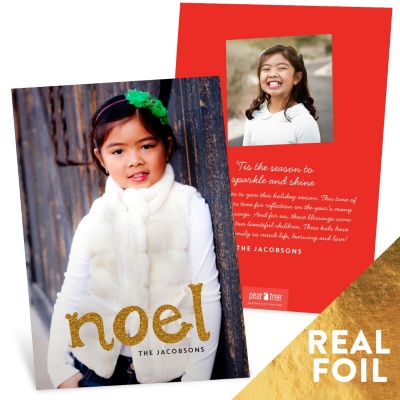 1. Kids growing up
The Williams family is chalking up 2014 as yet another memorable one for the books! Let's start with little Miss Paige. With two older brothers, not much gets past her. She started dance class this pas fall and loves the dresses and social interaction. Onto two of the "men" of our family, Joseph is our wild child and has proven this with his dare devil ways. An off-road bike tour of the neighborhood brought him home with a broken arm this summer. Eli is still calm, cool and collected. A second-grader, he excels in math and is growing his love for basketball this winter. He's definitely the ring leader around the house, making sure his busy brother and diva sister are staying in line with what Mom and Dad say. We were blessed with our 4th child, Andrew on April 23rd. We hope this holiday greeting finds all our family and friends doing well.
2. Family adventures/trips
After two months of traveling, we are now able to correspond and connect with loved ones to share our wonderful experiences. We revisited France during September and October, traveling the Ligurian Coast. Our first stop was Alassio, a charming town with picturesque beaches. From there we traveled by train to Genoa. On our past trips, we never took the time to visit this brilliant city, so it was a real gem as we discovered stunning architecture. One of the largest cities in Europe, it brought about many historic excursions. Following the week stop in Genoa, we met with friends for a few days at a villa in the South of France. Great views with even better friends! We closed out the trip by spending a couple days in beautiful Paris. As we reflect on our travels, we are reminded of the many blessings among our family and throughout the world. We hope this letter finds you, a blessing to us, happy and healthy.