It's time to start collecting family Christmas photo ideas if you haven't already taken that perfect photo. For us, one of the most important (and difficult!) decisions when planning your family photo is deciding what to wear. But it's worth the effort. Coming up with some sort of theme, even a simple color palette, can turn an ordinary family photo into a portrait worth hanging on your wall—not to mention a beautiful Christmas card!
If you're having your photos taken by a professional photographer, be sure to ask them for clothing ideas that will work best in the location you've chosen. He or she is certain to have a few ideas. To give you some examples, we've gathered a few family Christmas photo ideas that we love, focusing on the clothing choices and how they affect the photo.
Light colors
When the whole family is wearing light colors, it focuses attention on the darker colors in the photo, such as facial features, hair color, or the beautiful scenery in the background. We like a mix of light colors, which looks more natural than everyone wearing the same color.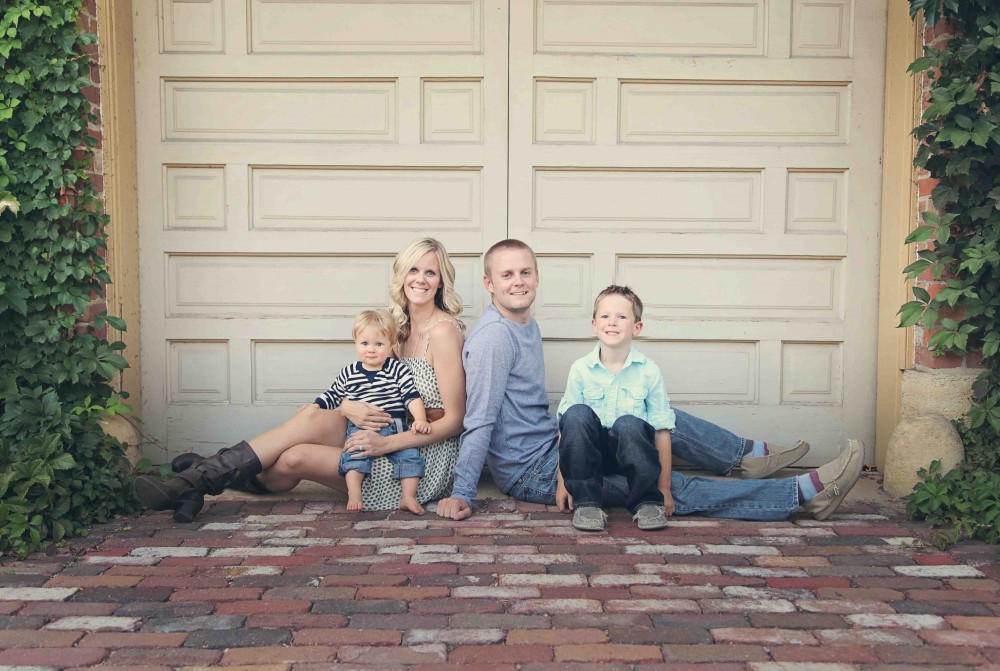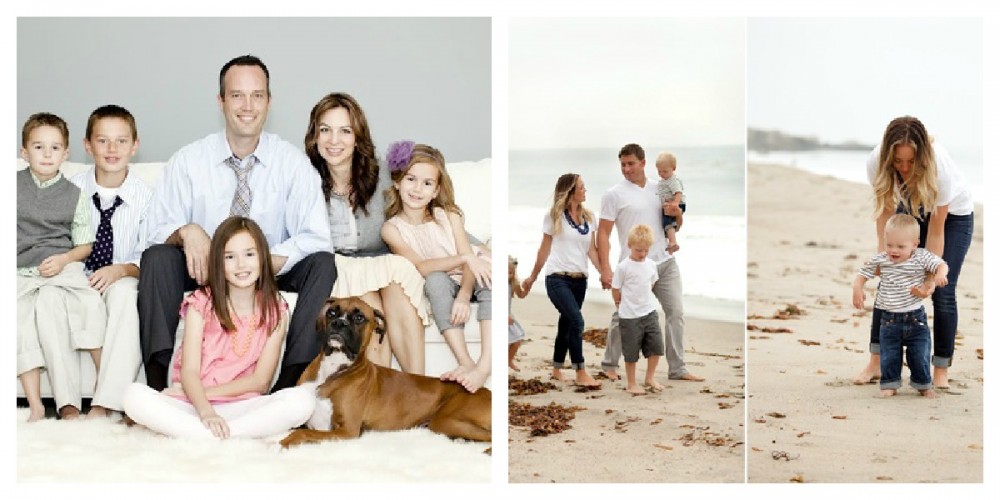 Top photo by: Christy Bode Photography
Left photo by: Ashlee Raubach; Right photo by: Ashlee Raubach
Dark colors
The dark colors this family is wearing make them stand out against the lighter sky and field. The dark blue color solidly grounds them and gives them the appearance of a tight unit, which is a nice subliminal message for a family photo.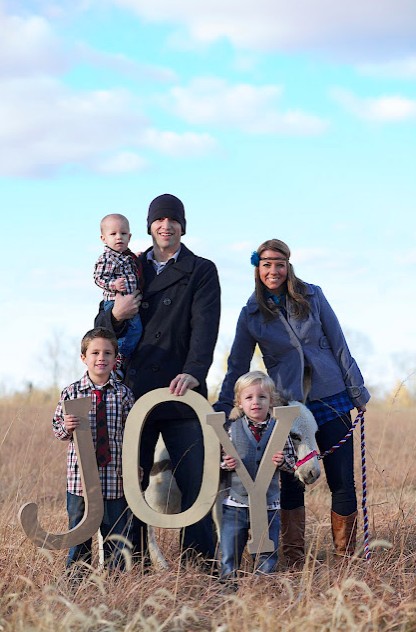 Photo by: NikkiJamesPhotography.com