When I first started thinking about my oldest son's first 'friend' birthday party, I knew the best place to have it was at my husband's shop. He owns an excavation company, so with lots of big equipment and lots of little boys, I didn't think I could go wrong.
Since construction equipment plays such a big part of our life, both of my boys know the names of every piece of equipment they see and will correct you if you ever call a front-end loader by the wrong name. I had already thrown two construction themed birthday parties for my oldest son. Both his first and second birthday parties were construction themes, and the only reason 3rd and 4th weren't was my choice, not his. But inviting his friends put a new spin on it, and forced me to expand my construction party ideas to big-kid activities. (I did get to use many of the same supplies and props, which worked out great!)
I had already used Pear Tree's construction party invitations before, so for this party, I repurposed our Future On The Line Graduation Invitation, and for the photos, I went down to my husband's shop and photographed some of the equipment. I figured the boys receiving the invitation would enjoy that more than just photos of my son.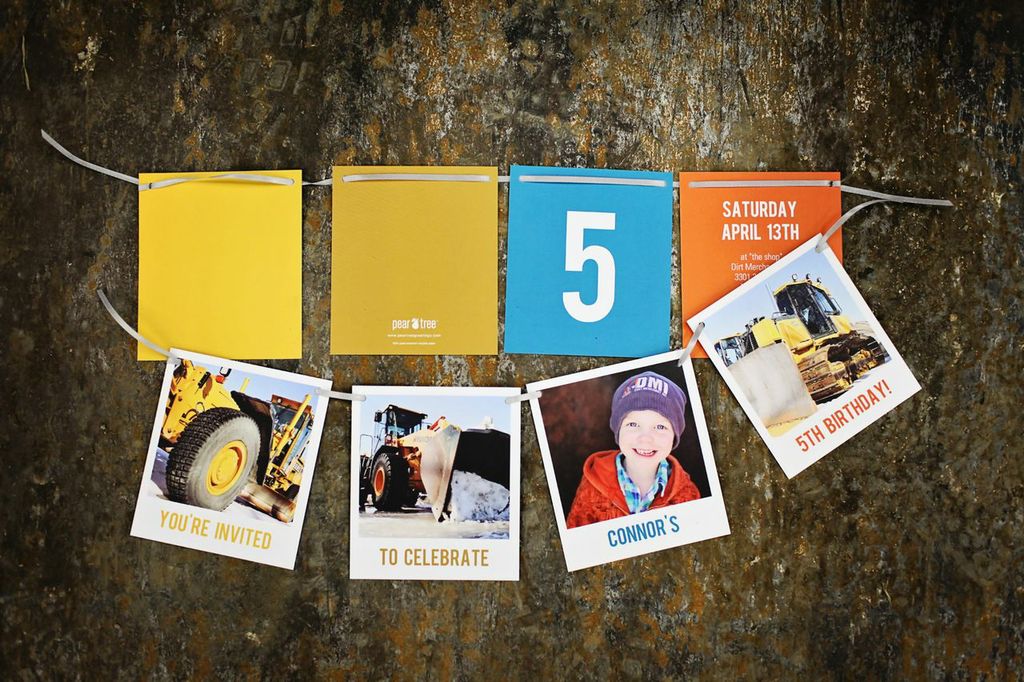 Continue reading →
Related posts: