Guest post by Molly Suedbeck from Suburban Events (Read her bio below.)
I had asked my sister-in-law if we could throw her and her future husband a couples' wedding shower. Sometimes it can be difficult to come up with couples' shower ideas, especially a theme. I wanted to try and find a happy medium where the future bride and groom didn't feel like the party theme was geared more towards one than the other. After talking with her about it, she thought a BBQ theme would be perfect and I couldn't have agreed more! I used Pear Tree Greetings' I Do BBQ Bridal Shower Invitations to set the theme.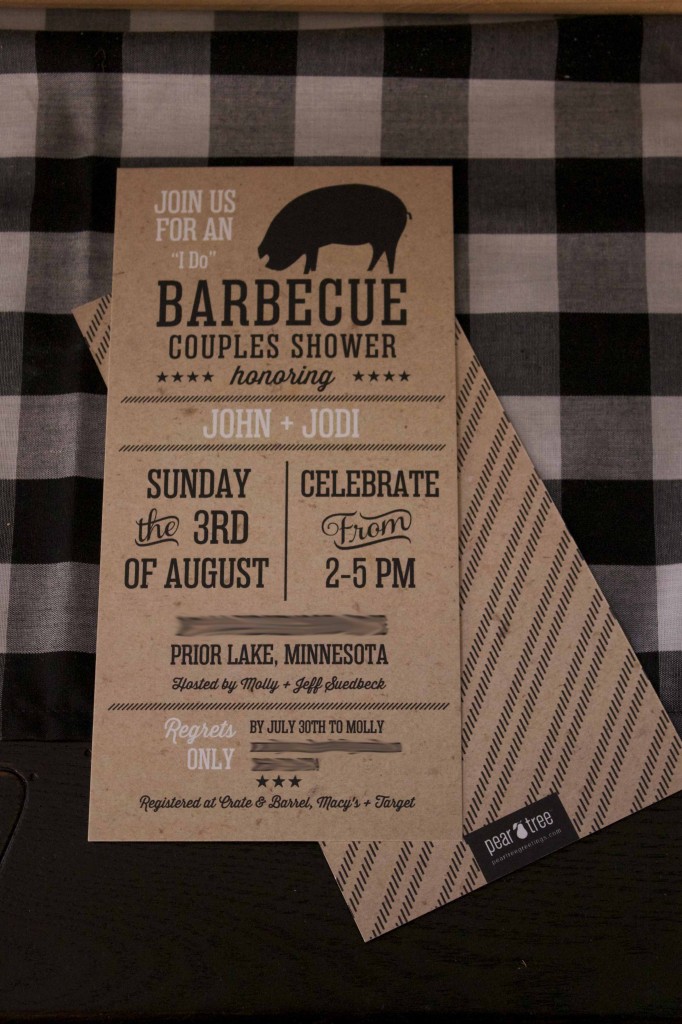 As guests walked into the front entrance, they were greeted by pictures of the happy couple, strung with twine, across an old six panel door. This is a great way to incorporate the couple's engagement photos that are rarely seen by friends and family.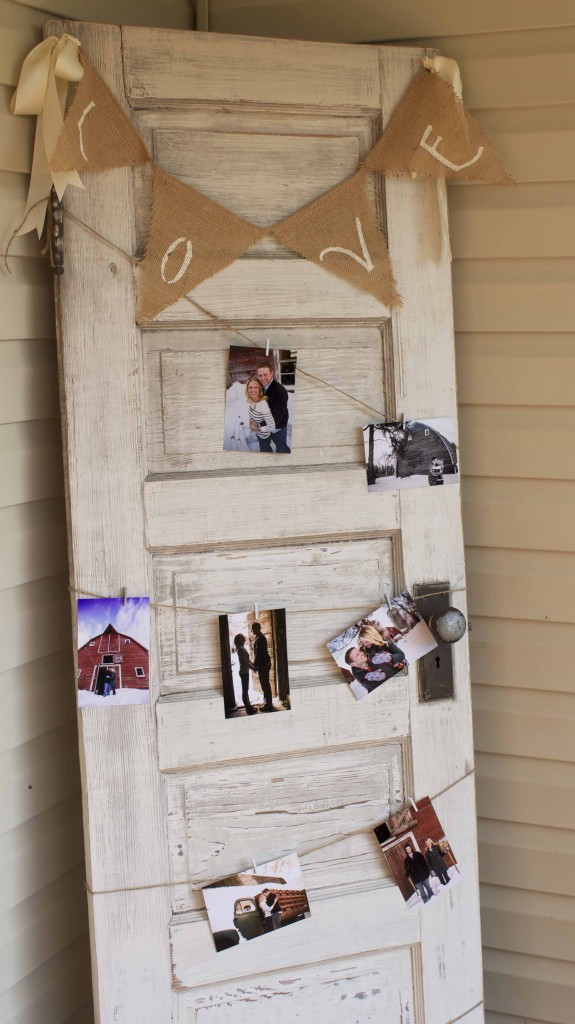 Related posts: