I have to say, I have completely enjoyed becoming a mother of three! Of course there are moments where life is complete chaos, but I've found it to be a good chaos. I think the main reason is not so much the new baby, but the realization that this is okay. I can now accept that there will always be toys on the floor, five more loads of laundry, and dishes in the sink. As a mom of three now, I'm cool with that!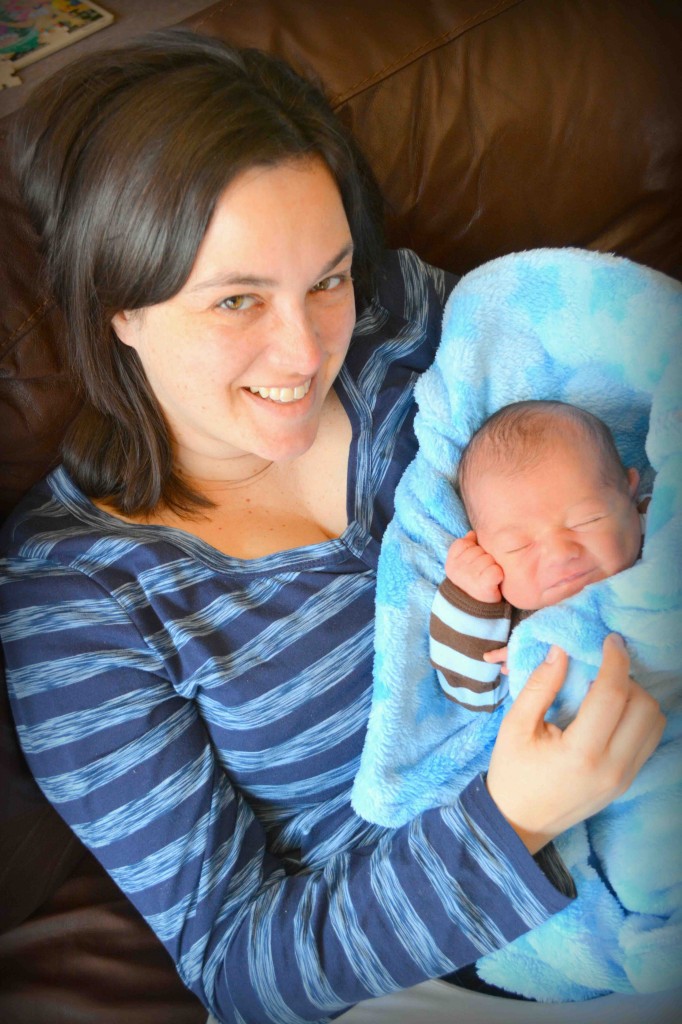 Of course, the transition wasn't easy….I remember the day my 3-year-old pulled frozen peas from the freezer and stomped each one into the floor. I also remember the day my 5-year-old got so mad, she put a hole in the wall from slamming the door. Ha! We definitely had a "transition" but hey, what family doesn't? Imperfections and all, I'm loving this life.
When Justin was born, I was pretty excited to be able to send birth announcements, but you'd think I would've been all prepared with my favorite designs well before the baby was born…not so much. That's the problem with working for a company like Pear Tree – there are ALWAYS new designs, and it was nearly impossible for me to narrow it down.
The most important step for me, besides choosing the design, is choosing the right photos, so I thought I'd share my process and a few photo tips for organizing and editing them with you.
First, I copy all the photos that I might use to their own folder – this keeps everything separated and easy to navigate. Then I start the editing process. I use Picasa, a free service that is really simple to use. There are tons of free systems online – I like this one because it helps to organize and identify the people in the photos. For each of the 10 or so photos that I really like, I do the following: