I'm so glad I took photos of our son Alex every month of his first year! It was fun to see him grow. It's amazing how much they change in a year. When I was on maternity leave I cut out all of the numbers making it a little easier to sew the onsies each month. I wasn't sure what I was going to do with these photos but knew I wanted them to stay consistent. Sophie, the giraffe always took a part in the photo, which was given to me at my baby shower!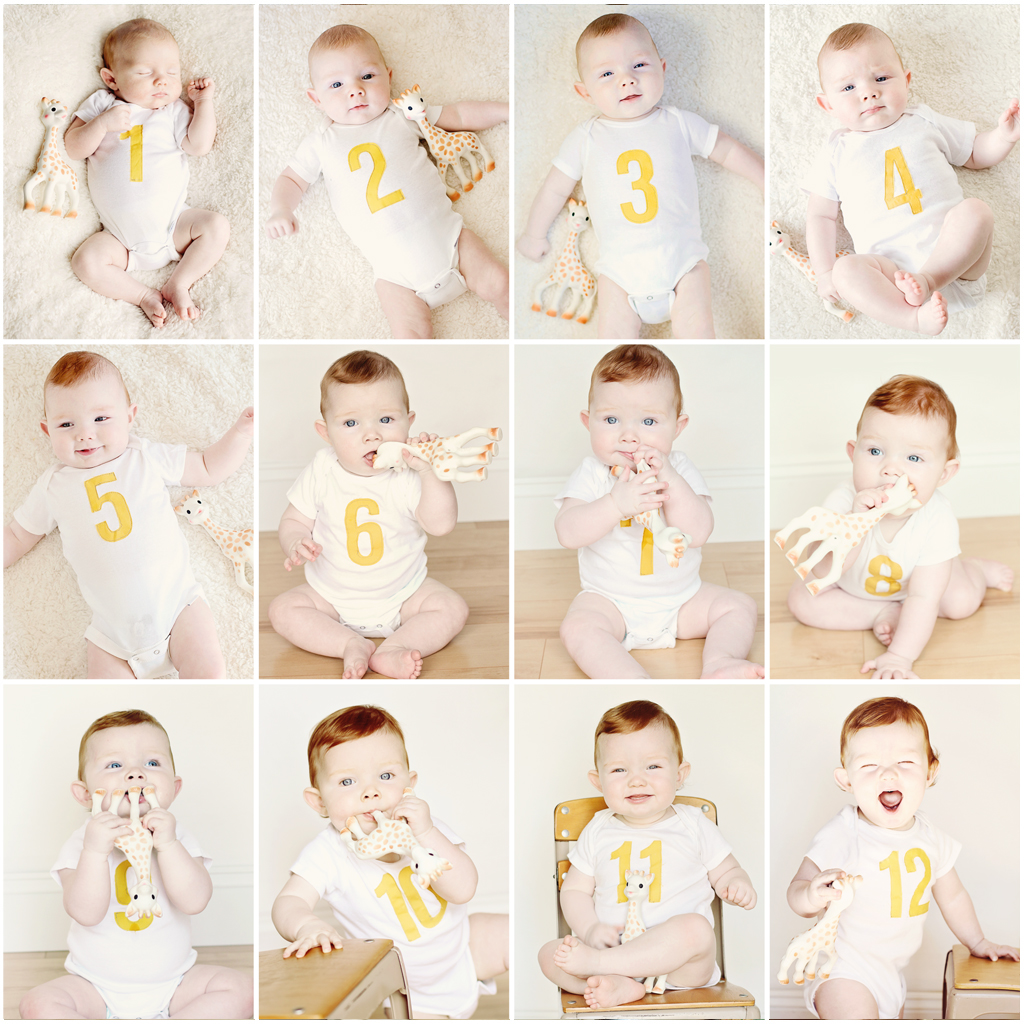 When it came time to order
1st birthday invitations
I thought it would be fun to use the photos in some way. I love the layout of our booklets and thought it would be a great keepsake for his first birthday party! Since I am one of the designers at
Pear Tree Greetings
, I had the opportunity to design the perfect invitation for my little man, as well as something I know our customers would love.