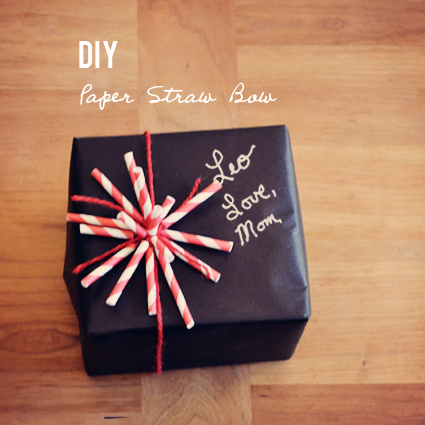 For the holidays, I like a well set table, a tree decorated with care, and above all, I take gift wrapping very seriously.
This year, when I was thinking of new gift wrapping ideas, I used my holiday card for inspiration.  A chalkboard background with red/white stripes with hand script in white.  To make it work I used black craft paper (that resembled a chalkboard), some striped paper straws, red jute and a white chalk pen.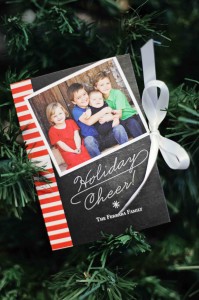 Follow along for an easy to do Christmas gift wrapping idea:
DIY Paper Straw Bow
Materials/Tools:
4 paper straws
Scissors
Jute or yarn
Glue gun
Wrapped box
Chalk pen
Step 1: Start with 4 straws, cut them each in half. Take 4 pieces from those and cut in half again. Next take the 4 largest pieces and cut a small piece off of each. The goal (see pictures) is to have 3 different length straws. 4 large, 8 medium and 4 small which is a total of 16 cut straws pieces. Then cut 6 pieces of string about 2 inches. These don't need to be exact.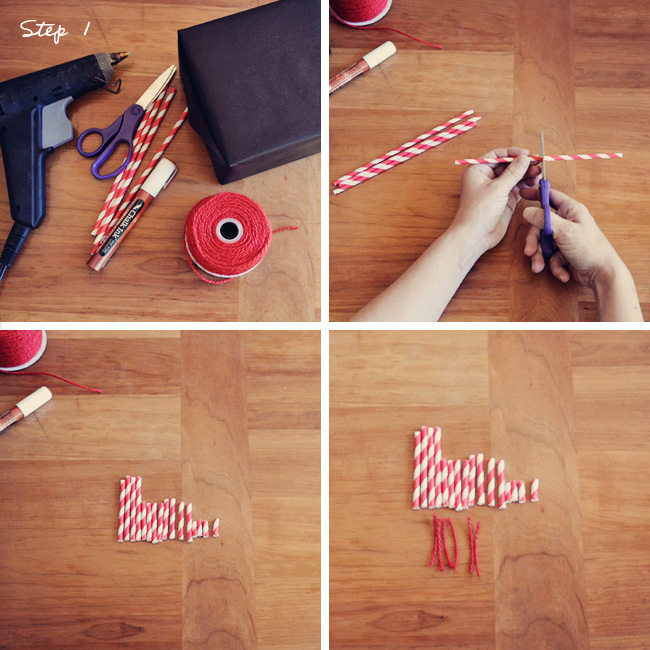 Related posts: