It's time to announce the winners of our grad contest! But first, a big thanks to everyone who entered. We were inspired by your stories, and moved by your obvious pride in your grad's talents, strengths and accomplishments.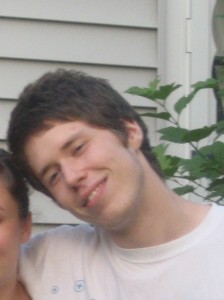 Our first place winner is Brenda, a single mom whose son Dylan impressed us with his maturity, self-discipline, and dedication to friends, family, sports, volunteering, and hard work. He has been a big part of his community, volunteering and coaching all while being on the dean's list. Read his full story here.
Congratulations to Brenda and Dylan! They will receive $100 toward graduation announcements, thank you notes, or anything else they need at Pear Tree Greetings.