Our new
graduation party decorations
are super versatile to use when planning a graduation party. We put together 5 graduation party decoration ideas using different versions of our table decor from Pear Tree Greetings!
1. Wall Decor. We used our Glam Grad Gold Graduation Party Decorations and taped pieces to the wall to make this fun (and easy!) design. This display was great by the food table, but could be used wherever you would like. It's a great way to showcase the grad's photos with a little sparkle!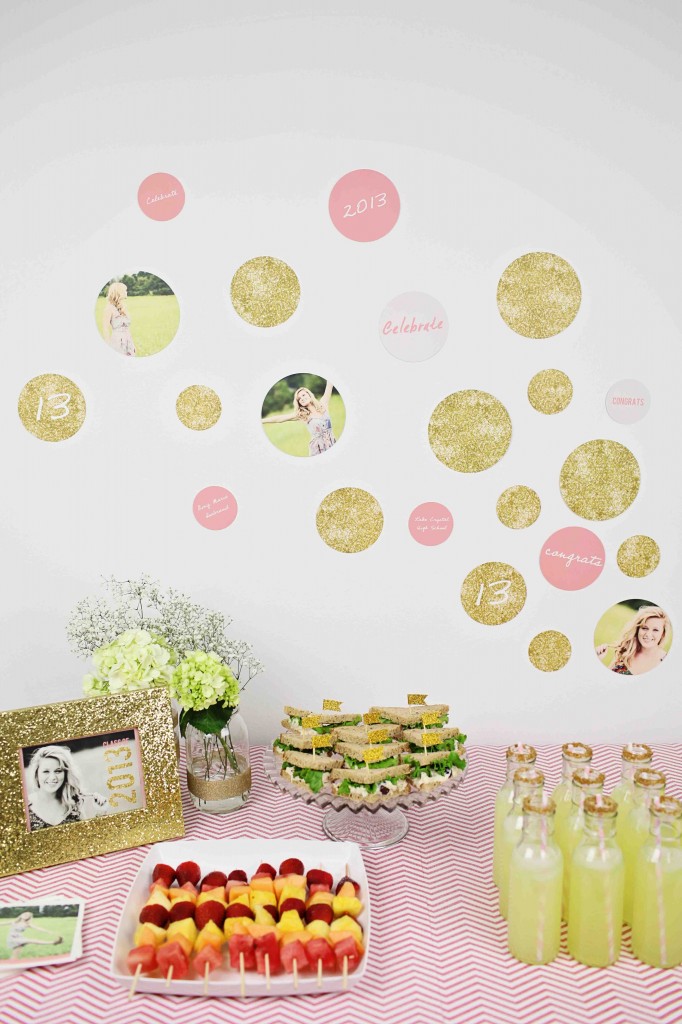 2. Hanging Decor. Using our Snapshot Graduation Party Decorations, we took twine and clothespins and hung the table decor pieces and mixed in photos of the grad – from baby pictures to senior year. It displayed nicely across the dessert table and was great for the guests to see how he has grown through the years.