Cards you created. Ideas we love.
It all started when, Kristin, the mom of a grad sent a message that left us teary eyed, "I just received my order and I have sat at my desk crying for 10 minutes because my daughter's graduation invitations are so beautiful and perfect." With that comment we just had to know more about her daughter and what kind of party she was planning so we reached out to see if she would like to be one of our Featured Favorites. She gladly accepted and we featured her daughter's graduation announcement along with her story. After talking further with Kristin, we asked if she would share photos from her daughter's graduation party, and again she gladly accepted :). Kristin sent us the graduation party photos saying, "It was a HUGE success and the talk of the town!" We are excited to share her graduation party ideas with you!
Morgan had a joint graduation party with her two friends. They took photos of the three girls and chose to use our Trifold Dots Graduation Invitation. They coordinated the colors in the invitation to match their clothing. What beautiful seniors!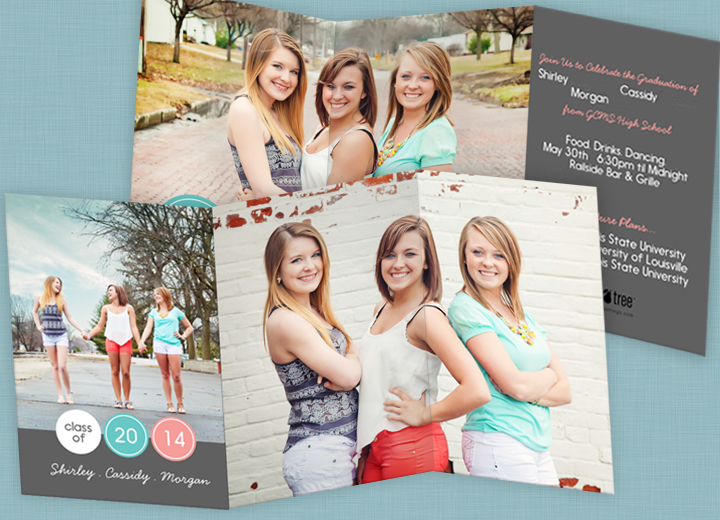 Each grad had their own table, set up with her personal accomplishments and photos. We loved the light-up initials!