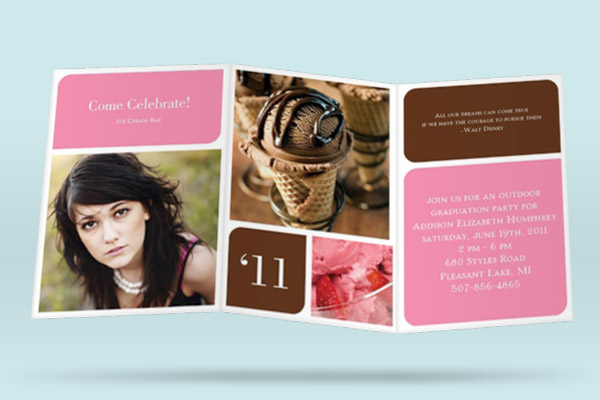 If you have a graduate in the house, now is the time to start thinking about graduation party themes! But before you start, be sure to talk to your grad. After all, this is their party and it should reflect their tastes and personality.
First, decide where you're going to have it (if other than your home). Popular places book early!
Many kids have strong opinions about the types of food they'd like to serve (with your approval, of course) while others would rather leave it up to you. Does your grad like a particular restaurant or take-out? Give them a call and see if they cater. Do you feel up to making the food yourself? Keep it simple or keep it small, unless you have an army of friends to help you. Deciding on a menu can help you come up with graduation party themes that carry through to the decor and graduation invitations.
Related posts: