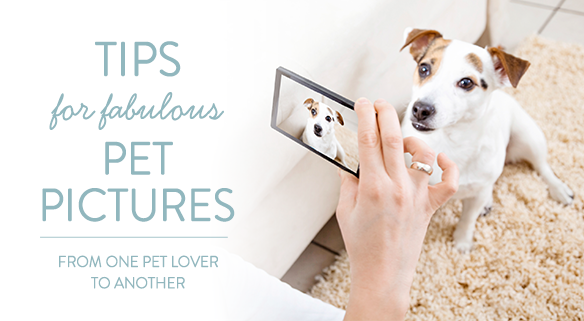 Isn't it adorable when your pet rolls over and is begging for a belly rub, or sits pretty with their tongue hanging out just waiting for you to toss their favorite toy? These are the moments that are worth capturing. Your pets are part of your family, and their irresistible cuteness deserves a special place on your holiday card this year.
My boyfriend and I have two pups, and I am constantly snapping pics of them with their sweet puppy expressions. This year my holiday card will be splashed with puppy photos, since my friends and family love seeing my pups nearly as much as I do. So here's a few tips, from one pet lover to another, that will help you take fantastic pet pictures to accent this year's holiday card.
1. Pick a location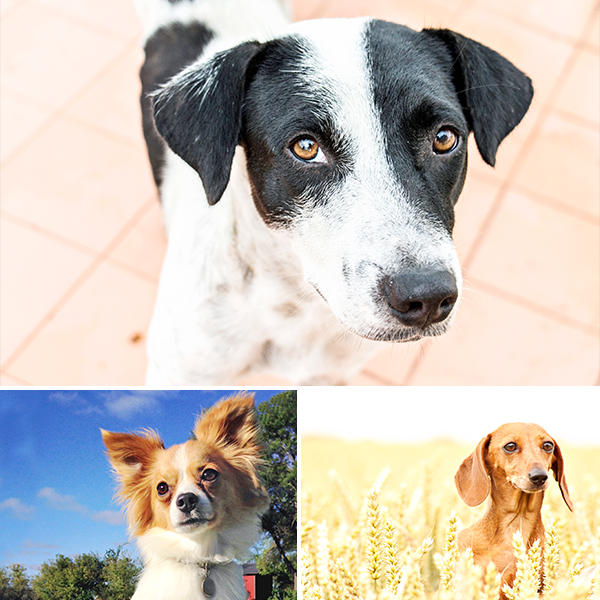 Find a unique building for your pets to sit in front of, a beautiful nature scene or some unique flooring that complements their fur color. Make sure your location isn't so enticing that it distracts from your furry friend. After all, you're taking photos of your pet, not the location.
2. Bribery is a must (a.k.a. treats and toys).
You know your pets will do anything for a treat. So when you need them to stop being their usual hyper selves and sit still, don't be afraid to bribe them with a treat or a favorite toy. Just hold your bribe of choice up next to your camera or balance it on their nose (if your pet can do tricks), and you'll have their full attention.
Related posts: