Our new baby shower decorations are oh-so adorable and versatile to use when planning a baby shower. We put together our top 5 baby shower decoration ideas using different versions of the table decor from Pear Tree Greetings! But we're always coming up with new ways to use them, so don't be surprised if we have a new 'Top 5′ every week!
1. Cake topper. Our Jungle Table Decor was used as an accent for this delicious polka dotted cake. We hot-glued our table decor to wooden skewers and placed them at staggered heights on top of the cake as a fun decoration to this baby shower.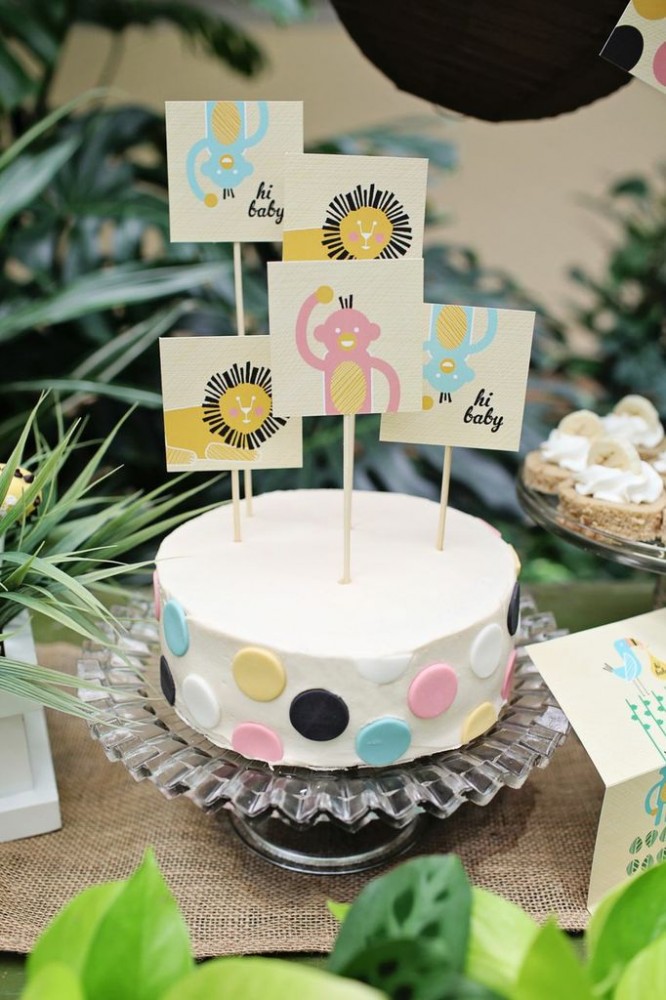 2. Table decor. Genius, right? Why not use our party decorations as table decor? That's what our designer, Michelle, did for her friend's baby shower. She used our Alphabet Animals design and sprinkled it over the gift tables, dessert tables and food tables. It's the perfect personalized addition to any baby shower!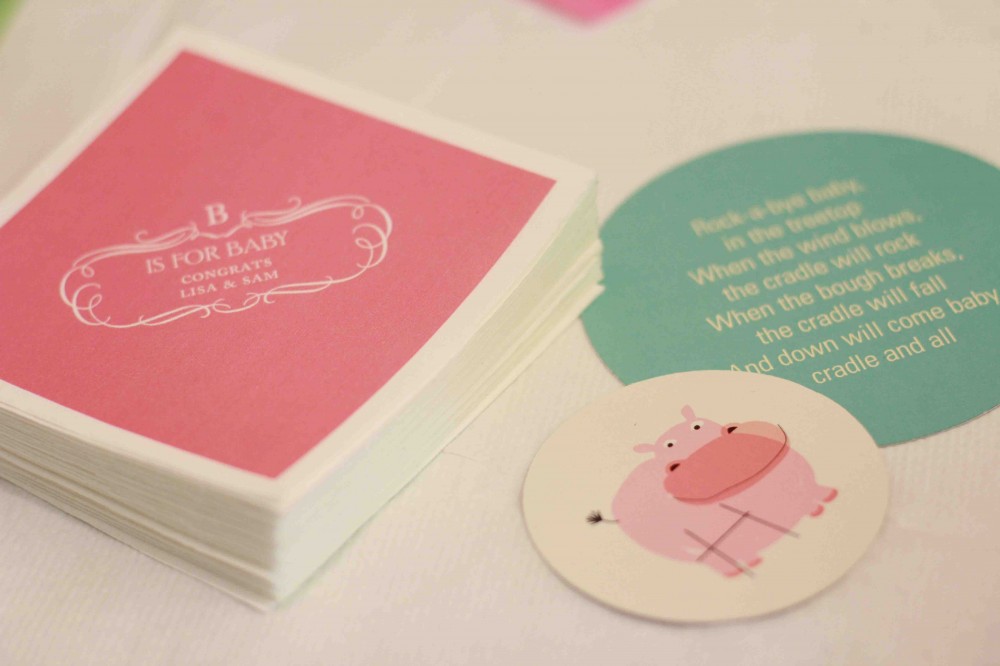 Related posts: