This year nothing was more fitting than a race car birthday party theme for our three year old son, Alex Archer! I was able to create the perfect invite and decorations for his party at Pear Tree, making for a memorable party, once again.
Here are all the printed pieces I used, and I will show you below, in more detail, how I used them at the party to create these fun kids birthday party ideas you can do, too!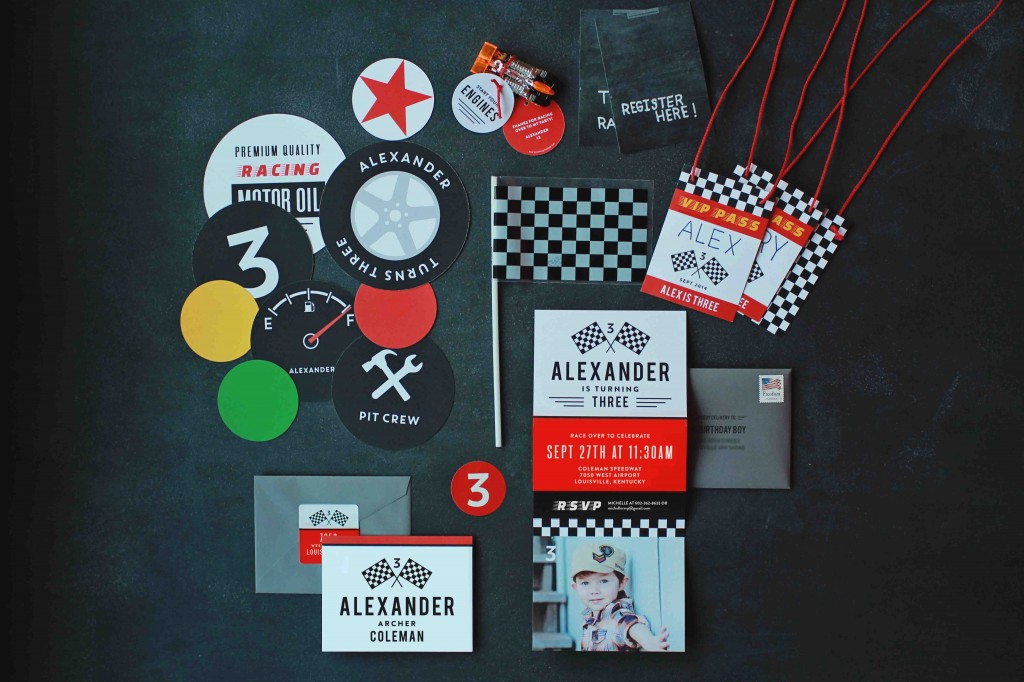 I love how the Race Is On Kids' Birthday Invitations turned out. The checkered flags and race car details in the design looked perfect with the photo of Alex, and I thought it was really fun to put his stats and the year's recap on the back of the invite.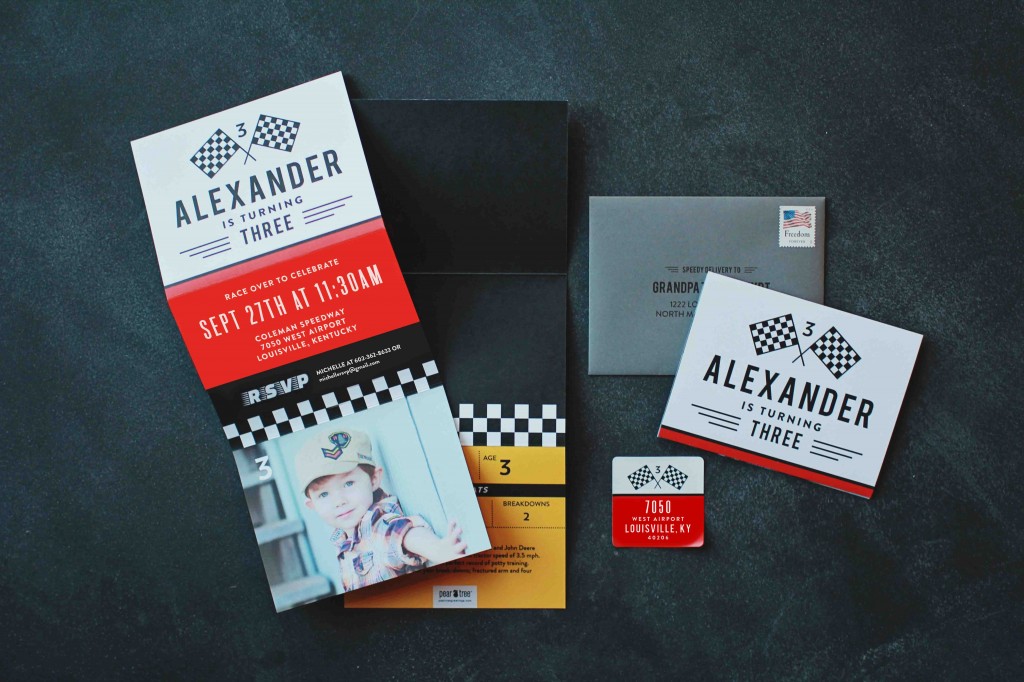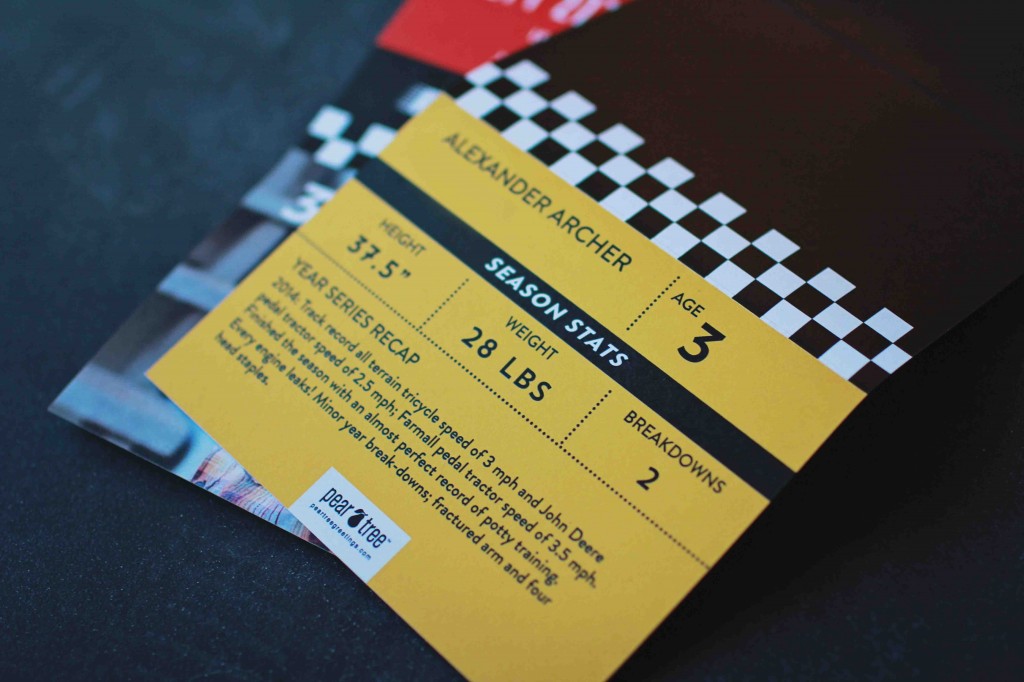 I ordered two sets of the Race Is On Table Décor and it was the perfect amount for all the decorating ideas I had in mind. I used checkerboard-patterned duct tape to hang a set of table décor on the door to greet our guests. I also punched holes in the table décor and strung them up for another decoration!