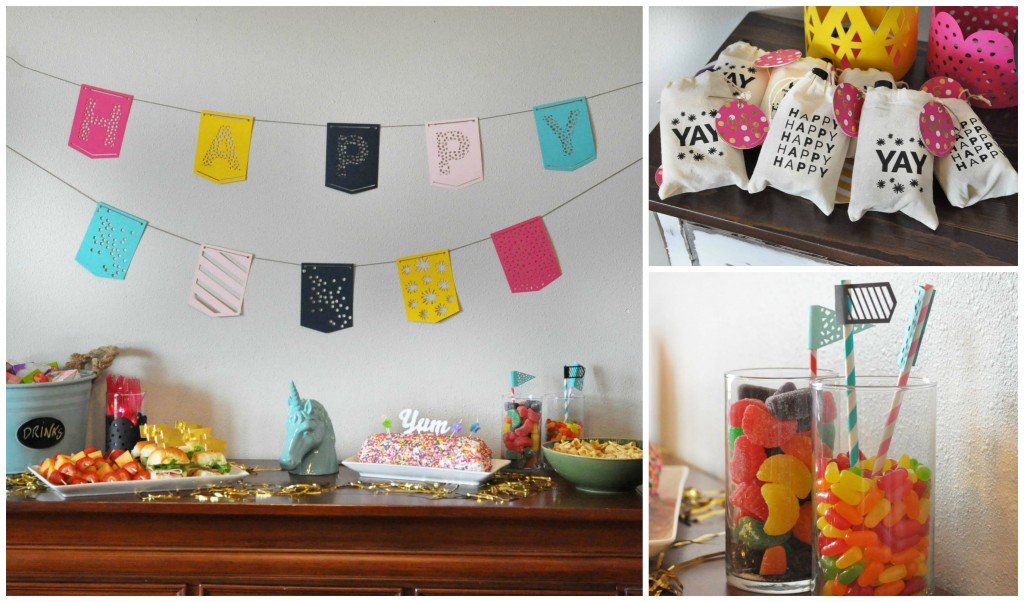 Birthday party ideas for girls seem to get more difficult to come up with each year. My daughter and I talked through a few different ideas and finally landed on a unicorn themed party. She loves anything pink and glittery, so we thought this would be the perfect theme to incorporate many shades of pink and several different accent colors.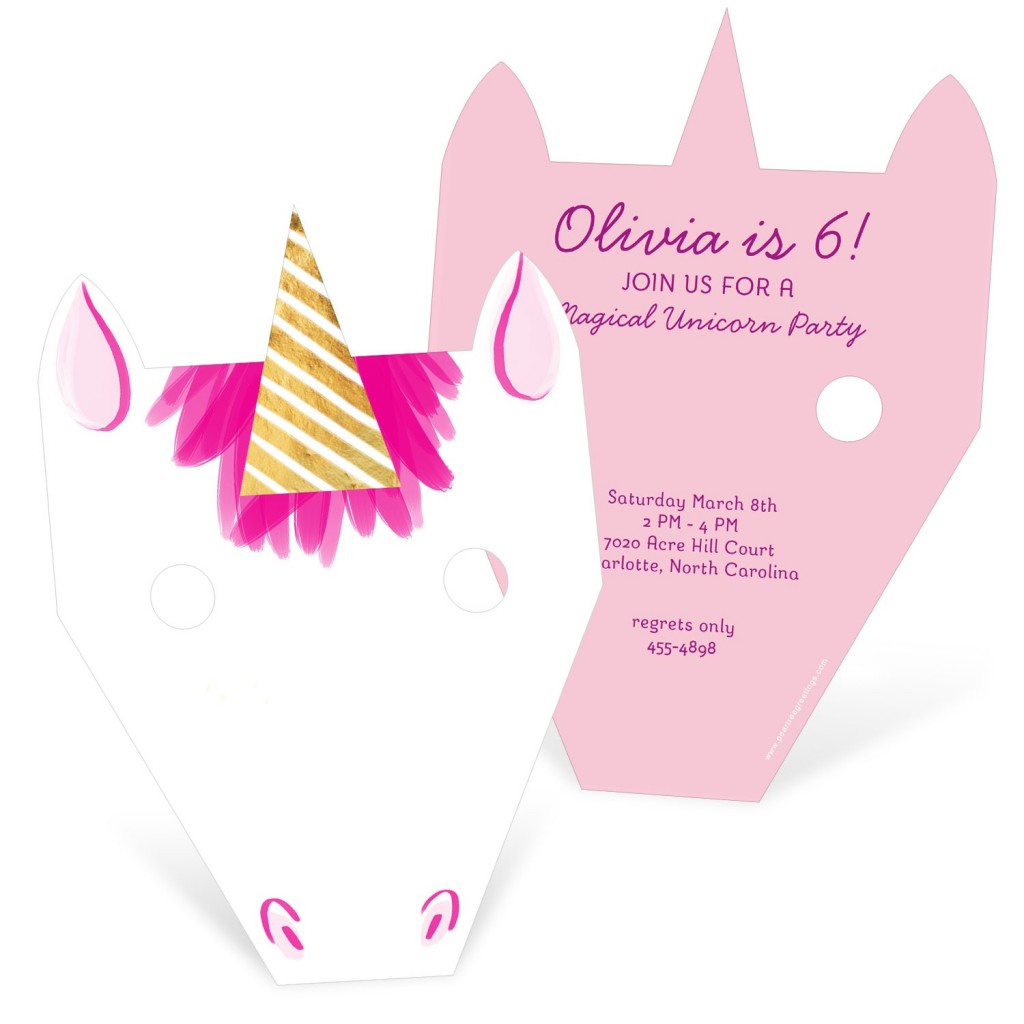 For the invitations, I decided to use Pear Tree Greetings' Magic Unicorn Mask Kids Birthday Invitations because they were super unique and fun for the kids to open.  I decided to keep the colors of pink and purple to go with the color theme of the party.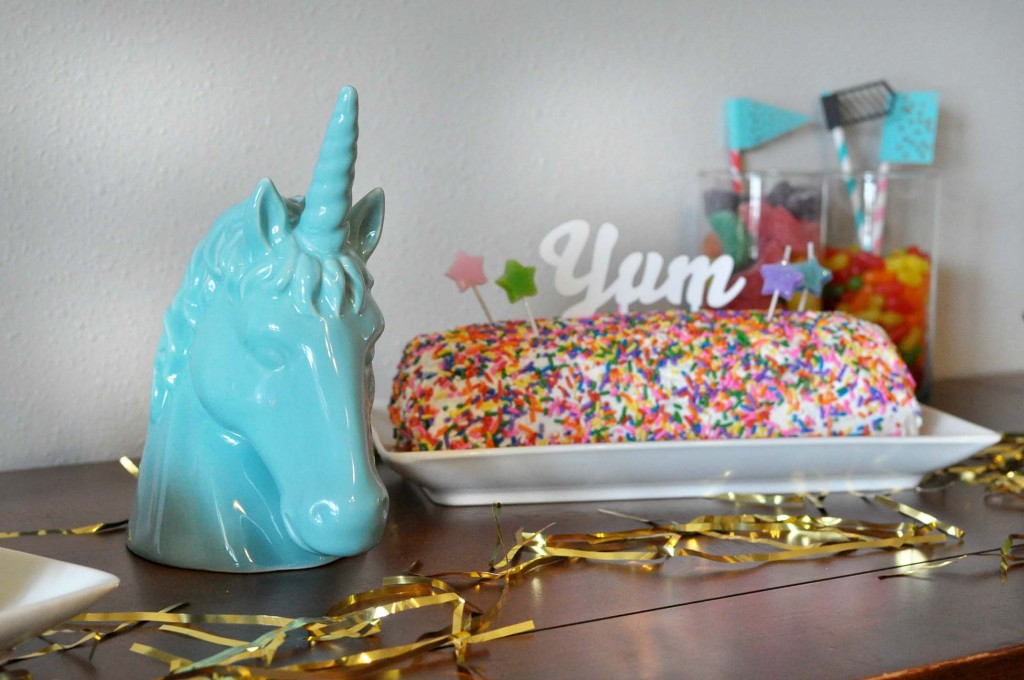 The centerpiece for the party was a unique turquoise unicorn that I had found a while ago and always knew that I would eventually be able to use for a party.