Shhh… we're giving you a sneak peek of some of the new holiday photo card ideas from our 2013 collection! This year our holiday collection focuses on the hottest trends of the season. Nature Inspired designs like wood-grain patterns, animals and natural elements represent a huge trend in our holiday collection and let you share your love of nature with family and friends.
Naughty or Nice Spinner Christmas Cards
Have you been naughty or nice? Let your friends and family decide with these unique photo spinner Christmas cards! A spinning wheel rotates inside when you flick the edge of the wheel and four of your favorite photos appear through the cut-out circle on the front! Your friends and family will have fun deciding who's naughty and who's nice. You can also choose a different message instead: 'Naughty is the new Nice.' Your spinning holiday photo cards from Pear Tree are sure to be remembered long after the season is over.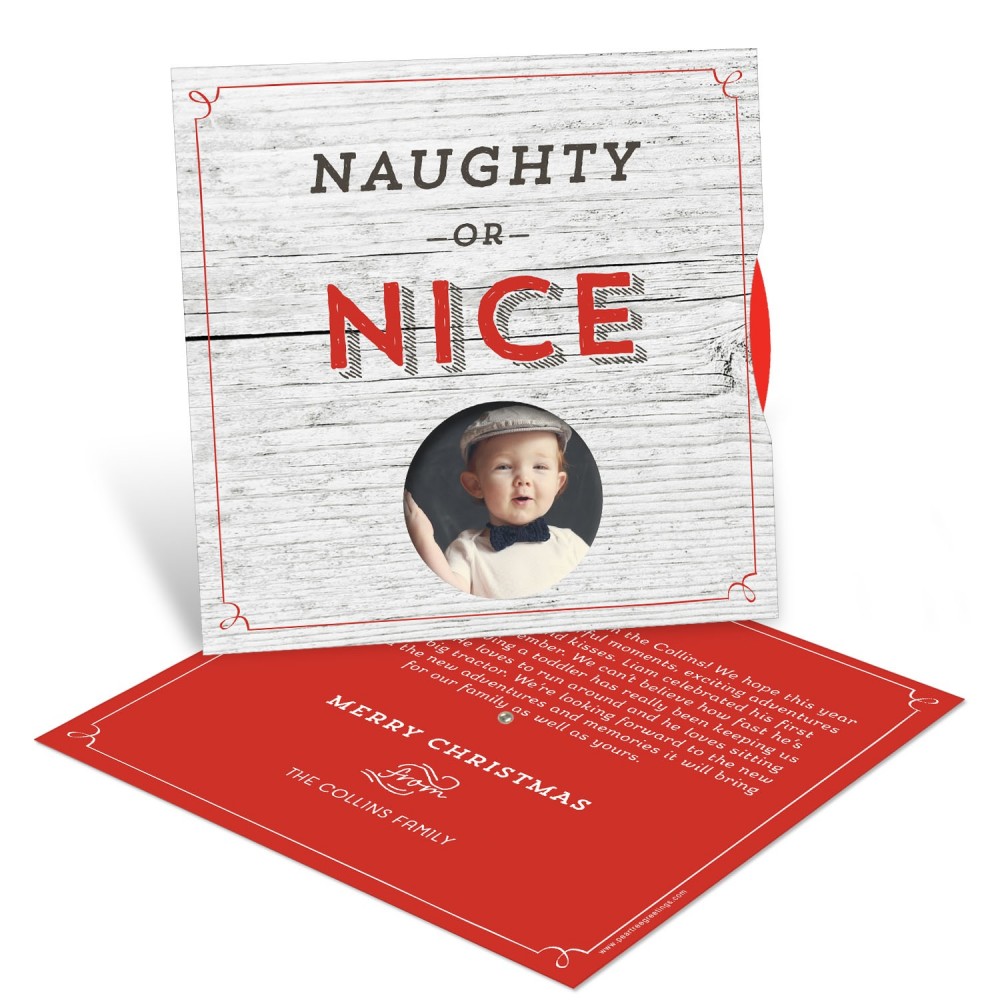 Related posts: